Last Updated on June 20, 2021
The market for winch at the moment is saturated with so many brands. Among these, Bulldog winches are making their name known and rising in popularity. They offer quality winches at competitive prices, while still being dependable in the field.
And today I am going to review two electric winches from the Bulldog brand.
Best Bulldog Winches – Reviews
1. Bulldog 10039 Winch  Review
Specifications
Rated line pull: 12,000 lbs
Motor: 6 hp permanent magnet motor
Gear ratio: 265:1
Winch dimensions: 24″ long x 7-1/4″ wide x 7-1/4″ tall
Cable: 90 ft. Wire rope
The very first winch I am going to review today is a heavy-duty winch that has a pull rating of  12000 lbs that can easily tow larger vehicles without any issue. As this winch has a low-profile design, it fits easily into most cabinets or winch box and the steel mounting plate provided in the package making the installation process fairly straightforward.
The motor on this winch is 6 hp. (4.5kW) permanent magnet motor ensures fast and powerful pulling that draws less current than a series wound motor. The motor even has a vent to let out vapors or moisture buildup and the electric wiring in it is sealed, a Premium 450A contractor that makes it reliable to work with.
As expected of a top-end winch, the gear in it is a 3 stage planetary gear with a ratio of 265:1 providing increased drum speed.
The cable provided is a very long 90 ft wire rope with roller fairlead to guide it properly, it also has a free spooling clutch that reduces wear on the motor, the winch has a steel spring tensioner allowing easier rope management and ensures correct spooling.
One of the coolest aspects of this winch is that the remote is two in one wireless handheld remote, you can use it while it's unplugged and in case of emergency, you can plug it in and it becomes a wired remote controller with 20 ft lead. The automatic brake ensures that it will load 100% of the load while minimizing winch creep.
It's an easy to install high-capacity winch that will let you pull trucks, vans, tractors, and other large vehicles onto your trailer.
Pros
Compact design
Easier installation
2 in 1 remote controller
Includes  spring steel tension plate for better rope handling
Cons
The controller provided is not fully resistant to water damage but it can withstand slight water exposure
2. Bulldog Winch 15021 Winch Review
Specifications
Rated line pull: 2,000 lbs
Maximum plow lift: 600 lbs
Motor: 0.68 hp permanent magnet motor
Gear ratio: 153:1
Winch dimensions: 10-5/8″ long x 4-5/16″ wide x 4-3/8″ tall
Cable: 30 ft. strap
The 2nd winch we are going to take a look at is a bulldog snow plow winch, it's very compact and well suited for ATV/ UTV. The rated line plug on this is 2000 lbs with 600 lbs of maximum plow lift.
It uses a permanent magnet motor with a continuous duty cycle. The motor itself has sealed housing to keep water out and prevent any internal corrosion. The strap provided in this winch is a polyester strap that is very durable and resistant to water.
It has a dynamic braking system that stops the drum rotation and prevents the blade from lowering unintentionally. The motor and gearbox are mounted on the side of the drum itself.
The winch is resistant to water and can be operated in harsh weather conditions. The black powder-coated steel body makes it corrosion resistant as well. It can be operated with a wired remote controller that is about 8 ft long
Pros
Compact design
Well suited for snowy terrain
Resistant to water and corrosion
Cons
The wired remote controller has a fairly short range of operation
About Bulldog Winch Co LLC
Bulldog Winch LLC founded in 2006 and based in Phoenix, Arizona.  You don't need to worry about if you've heard their name the first time. Though they are not a big name like Smittybilt, Superwinch, Warn, but they are dedicated to delivering high-quality products to the customers.  According to previous customer reviews, they're a reliable company.
Final Words: Bulldog Winches Review
As we know by now, Bulldog is a trustworthy brand that ensures feature-rich, top-quality products. You won't regret buying either of these winches.
Bulldog winches have been designed specifically with your vehicle's needs in mind – their purpose is clear from first glance! Choose one that suits your criteria most.
If Bulldog winch doesn't have all the features you're looking for, then have a look at Kolpin Winches.
Also Read: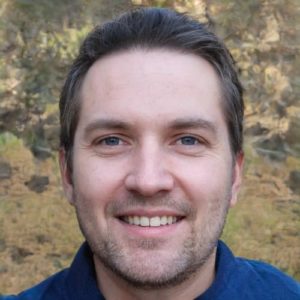 I'm Daniel Galbreath, founder of OffRoadersWorld.
I spend my spare time writing on this website, OffRoaders World. I share my thoughts and reviews on different types of gears, share tips sometimes. This website is specially created and regularly updated basically to help other folks like me when I started to solve the various problems they face, specially when they go off-roading.