Last Updated on June 6, 2021
Nowadays, without off-roading, a winch is also used for various purposes. But choosing the right winch is a pretty difficult task as there are a lot of options to choose from.
However, in this article, I am going to review two winches from AVGDeals. Go through my review. You are going to be benefited for sure.
Related Guides:
AVGDeals Winch Review
1. AVGDeals Classic 12V 12000 lbs Winch Review
Key Features
12000 lbs load holding capacity.
3-stage planetary gear train
Free spooling clutch.
Automatic braking in the drum
Heavy-duty steel cable
Both Wired and Wireless Remote control
This is a heavy-duty winch from AVGDeals with a cracking recovering capacity of 12000 lbs. With this winch, you will be able to recover your truck or other heavy-weight vehicles easily. This winch will easily do your job without any hassle.
Besides, this winch comes with 4.2 kW motor and three-stage planetary gear that will offer you powerful horsepower. The free spooling clutch will help you to pull out the winch rope without electric power. And the automatic braking in the drum will ensure your better-winching operation by locking the winch rope and stop pulling even after when you will release the button.
Moreover, this winch got a heavy-duty extra-long 92 ft steel cable to assist you while pulling from a long distance. The 4-way roller fairlead will guide the steel cable into the drum and will make a gentle winching operation.
However, the wireless remote control that comes along with the winch will ensure your maximum safety by allowing you to continue the winching operation from a safe distance. This winch has a wired remote controller too.
After all, this is a winch with extra fast speed. With this extra fast speed along with the powerful horsepower and compact design, I must say you are going to have a good winching operation.
Pros
Cracking 12000 lbs load holding capacity.
A 3-stage planetary gear train
Free spooling clutch.
Automatic braking in the drum.
92 ft long heavy-duty steel cable.
4-way roller fairlead.
Wireless Remote control.
Cons
2. AVGDeals  900 LB Hand Winch Crank Review
Key Features
900 lb load holding capacity
20 ft long polyester strap
Locking lever
Portable
This is another winch from AVGDeals with 900 lb load holding capacity. This time it's a hand winch. With this 900 lb hand winch, you can easily recover your ATV or pull small loads.
Besides, the 20 ft long durable polyester web strap will ensure a long time service. Without it, this winch also holds the capacity to eliminates cable kinking and backlashing.
Moreover, this winch features a locking lever. You will be able to hold the load in a place without any trouble.
However, this winch got transporting facilities as it is light-weight.
Although this winch offers a one-way ratchet and the lever can be mounted at a 90 degrees angle, this is not a bad winch at all.
Pros
900 lb capacity for holding loads.
20 ft polyester web strap
Locking lever
Eliminates cable kinking and backlash.
Portable and easy to mount and
Cons
Inadequate hardware for assembling.
Low durability.
Verdict
I have reviewed two types of winch in this article. One is an electric winch and the other one is hand winch. These two winches have different uses according to their capacity and other features.
I tried to mention everything about these two winches. I believe after reading this article now you will be able to make the right decision.
Now it's your turn. Go for your preferable one.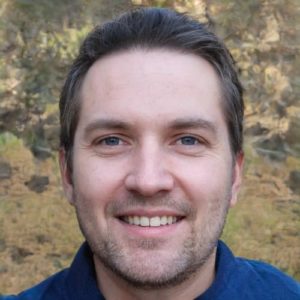 I'm Daniel Galbreath, founder of OffRoadersWorld.
I spend my spare time writing on this website, OffRoaders World. I share my thoughts and reviews on different types of gears, share tips sometimes. This website is specially created and regularly updated basically to help other folks like me when I started to solve the various problems they face, specially when they go off-roading.