Last Updated on June 30, 2021
It takes the combined work of many parts to make a high-performance winch. Some of those parts are there to make the winch more efficient and some parts take care of the protection issue. Then there are some parts that handle the actual function of the winch. All of those parts are equally important to make a winch the best in the business. So, if you are investing some money to replace or upgrade any parts of your winch, make sure you buy the best one.
Today, I am going to discuss with you about Smittybilt winch parts that have a good reputation in the market. I will try to point out if they are really worth your bucks.
Smittybilt Winch Parts Review
Smittybilt Winch Rope – Smittybilt 97710 XRC Winch Rope
The first item I have for you is a synthetic winch rope. This one has universal functionality which means that it will fit with any winch out there. The breaking strength of this rope is huge and it's rated as 10,000 lbs. This one is a great option if you are a fan of synthetic rope.
Synthetic rope is strong yet lightweight and is highly durable. This rope has a diameter of 3/8 inch and it is 94 feet long. You will get a coated hook attached with a spring clip and a stainless steel-made thimble with this purchase. The rope is UV resistant so won't be damaged from the sun rays.
It is protected from abrasion by a layer but you should be careful about sand and dust as they can damage the rope over time. Though the protection layer keeps it safe, you still shouldn't expose it to damaging environments if you don't have to.
The rope is designed in a way so that it can generate strong friction when rolling on the winch drum. That way you won't have to worry about it getting slippery. The rope is also safe from the heat that will generate from the winch thanks to the sleeve it comes with.
The use of synthetic rope has a lot of advantages over a steel wire cable. A steel cable is almost seven times heavier than a synthetic rope. That is a huge amount of weight loss. The synthetic rope will float in water when a steel cable won't. It won't stretch much during winching and it also won't hold a huge amount of tension when pulling. That makes it a safer option.
The Smittybilt 97710 XRC is made using the Dyneema SK-75, which offers a stronger and lighter functionality than that of other synthetic ropes. It will not curl or kink or splinter as a traditional steel cable does. The installation part is very straightforward and easy.
Based on all that facts, it is safe to say that this one is a great option no matter which winch you own.
Pros
Strong, durable yet lightweight
Easy to install
A complete package
Cons
Smittybilt Winch Shackle – Smittybilt 2820 Aluminum Shackle
The next one on my list is a winch shackle. I guess you don't see it much with the average daily winches that you operate. This one is an accessory that isn't actually needed for the smooth function of the winch. It basically works to make a winch more efficient. This one will provide a more secure and stronger connection than the winch hook that comes with the winch.
This one is rated for 20,000 lbs of load. Aircraft-grade aluminum is used to make the body of this one. It is very strong yet lightweight. It will fit with any winch. You have the freedom to use it with any synthetic rope or steel cable as long as they have a diameter that is not more than ½ inch. It can also be used with 7/8 and ¾ inch D-rings.
The anodized finish of this one keeps it protected from corrosion. The installing and uninstalling part is very easy. Your winch will get a cleaner look with this one and it will tighten snugly with the winch fairlead during spooling.
Some might find it a bit too big considering its purposes. So, if the look of your 4×4 is a sensitive spot for you, then the appearance of this shackle might bother you.
Pros
Durable and strong
The installation part is very simple
Provides a secure and safer hold than a standard winch hook
Cons 
The size of it might be a matter of concern for some users
SmittyBilt Winch Kit – Smittybilt 2725 Premium Winch Bag
Now for the last item, I have a package of universal fit winch accessories and parts. This one is a bag filled with some winch accessories that you will find useful from time to time. They will certainly make your winching experience much efficient and smoother.
The bag comes with a 4 inches by 8 feet tree trunk protector (40000 lbs capacity), a 3 inches by 30 feet recovery strap (30000 lbs capacity), a couple of D-rings (3/4 inch), a pair of work gloves (premium), a 5 feet by 5/16 inch choker chain with hooks and a 3/8 inch snatch block (17600 lbs capacity). The bag itself is a heavy-duty 600-denier bag and it has a shoulder strap.
You will get a lot of necessary tools in this set that will make your winching job more efficient. The only downside in my opinion is that the manufacturer might not focus on the quality of each product as much as they would have done if every product were sold separately.
Overall, this complete package is a good option considering its price.
Pros
A complete package for winching
Affordable price range
Convenient
Cons 
As this one is a bulk order, the individual product may not get a lot of protection
Verdict: Smittybilt Winch Parts
Smittybilt has been in the industry for a long time now. Their off-roading products within an affordable price range got a lot of appreciation over the years. They kept their standard for these winch parts too. So, you won't have to worry about the quality of these parts.
If you are looking for a replacement part or trying to upgrade some, then I highly recommend Smittybilt winch parts. You won't regret it.
You can also have a look at our guide on superwinch parts.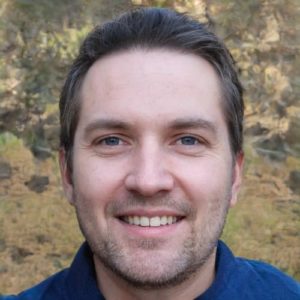 I'm Daniel Galbreath, founder of OffRoadersWorld.
I spend my spare time writing on this website, OffRoaders World. I share my thoughts and reviews on different types of gears, share tips sometimes. This website is specially created and regularly updated basically to help other folks like me when I started to solve the various problems they face, specially when they go off-roading.