Last Updated on June 21, 2021
Superwinch is a familiar name to everyone who has some knowledge about the winch industry. It is a renowned brand for producing the best winch and winch accessories. Alongside their top-quality winches, Superwinch also offers various kinds of winch parts and off-road gears to make your life a little bit easier and safer. Another great thing about them is they offer their products at competitive price ranges too.
If you are looking for replacing a part of your winch, then I would highly recommend buying Superwinch parts. They are as reliable as they can get, and they might turn out to be better than the old one you had. Plus, I already mentioned that their products will save you some bucks too. The best part about those accessories is that they are suitable for any winches and not just for Supwerwinch winches.
The replacement will certainly feel like an upgrade. The parts will help to maintain the quality of your winch and more.
Best Superwinch Parts
Superwinch 2271 Kit-RP-Remote
I am going to kick things off with an item that comes in handy on multiple occasions during winching. It's a handheld remote controller. There is a socket attached to it to plug it in. It is not a wireless remote but it does have 30 feet long cable for ultimate convenience. The rubber-made cable is very tough and durable. It is fully sealed and is also weatherproof. You can be assured that it can deal with rough environments at ease.
The user experience will be great with this one as it has pretty simple and easy functionality. You can directly plug it in the solenoid. Even though this remote controller is manufactured to work with some specific winches from the brand Superwinch like the EP, S, and large X series, you can easily use it with other winches by changing the socket.
If you own a Superwinch winch and need to replace the remote, then it is the perfect option out there. Now, if you are a proud owner of a winch from a different brand, you can still count on it. It also offers a route to save some money.
Pros
Very easy to install
Durable and weatherproof
30 feet of lead available
Cons
Basically manufactured for Superwinch
Superwinch 2320200 Kit
The next item on my list is a switch upgrade kit for ATVs. It is designed for the LT2000 model, so it is needless to say that it will work best with that. But, with the help of science and a little bit of tinkering, it can be easily modified. This kit includes a solenoid and a handlebar mountable rocker switch. Any hardware or wire you might need during installation will be provided with the kit.
The installation part is a piece of cake. The kit is very durable so it will last very long. This kit can be easily used with different models by following some simple electrical principles. Just make sure that it has a bolt on both sides so that you can easily ground wire one side and hotwire the other.
If the winch has the same electrical capacities comparing to this kit, it can work perfectly. That functionality makes it a universal switch for winches. The operating part is as easy as the installation. Plus, it comes within an affordable budget.
Pros
The installation part is easy
Weatherproof
Easy to operate
Compatible with many winches
Cons
It has some flimsy buttons
Superwinch Replacement Solenoid 87-42608
Now, let's look at a replacement for the solenoid part. The solenoid is considered one of the most vital parts of a winch. So, if you ever have to replace it, make sure you purchase a better one every time. That way, you will get the best output.
Though this one is specifically manufactured to work with the Terra and Moose 3700 winches, it works fine with any winch that has a 12-volt motor. It can work perfectly with Warn, KFI, Champion, or Badland winches.
This one is a motor reversing solenoid for an ATV or UTV relay winch. It has a great working rate and the easy installation part makes it an even better choice. Just like other accessories from Superwinch, this one also has a money-saving functionality.
Pros
Easy to install
Can work with various winch models
Affordable price range
Cons
Not much protection offered
Verdict on Superwinch Parts
Whenever you need some replacement for the damaged parts of your winch or just trying to upgrade, remember that Superwinch offers you the best products and deals. They are great options for many models of winches. They are reliable, durable, and work amazingly. Plus, you can save a lot of money too compared to other brand products.
Okay, that's all for this piece of review. Did I miss any great options that you think are worth mentioning? If you think so, then just share them with me and I will include them in this review. Thanks for reading. Hope this helps some of you.
Superwinch Winches Reviewed: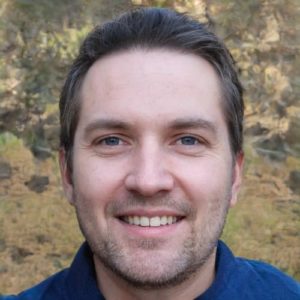 I'm Daniel Galbreath, founder of OffRoadersWorld.
I spend my spare time writing on this website, OffRoaders World. I share my thoughts and reviews on different types of gears, share tips sometimes. This website is specially created and regularly updated basically to help other folks like me when I started to solve the various problems they face, specially when they go off-roading.