Last Updated on June 21, 2021
For the first time, it dawns on you that you might actually need a winch fairlead for your vehicle recovery and light factory works because it would not just actualize an effective spooning but also prevent potential damage to your cables.
Let me take a wide guess. You are stuck between buying a hawse winch fairlead and a roller winch fairlead, but you are not alone. Here is the thing. Purchasing a winch fairlead can be such a daunting task, especially for a newbie.
But just keep reading, and I will introduce to you the best winch fairlead of all time. And never again will you have to battle with lateral strain on your winch or even waste precious time trying to perform an angled-pull.
Best Hawse Fairlead Review
Let's face it. Hawse winch fairlead has a good angle approach and is worthy of purchase, especially for off-road drivers that can't handle heavy winch fairlead. So make sure to check them out.
1. X-BULL Universal 10" synthetic winch Hawse Fairlead
Why spend way much when this hawse winch fairlead does the job at a fraction of its cost? As if that is not enough, it does wonders for winches up to 8000-13000lb.
This hawse style fairlead weighs 1.54 pounds and is compatible with most brands of winches. Although made in China, but if that does not bother you, it's a solid construction you can always rely on. Without missing words, this winch fairlead is good quality, having been made from solid billet aluminum.
Also, it is designed to be used for both synthetic or Dyneema ropes. Here's the best part. The rollers are typically more extensive than the ones found in the tractor supply co-winch. The holes are 10 inches apart from the mounting surface.
Pros
Has smooth aluminum finish
Solid built
Hardware comes in a separate bag.
Outstanding speed and precision
Not expensive
Cons
Does not come with bolt hardware
It's china made
2. Ranger UTV Side by Side Aluminum Hawse Fairlead
This is another excellent hawse winch fairlead from Ranger Ultranger, and it weighs just only 9.6 ounces. The brand takes pride in manufacturing quality winches that can stand up to the competitive market. The Ranger UTV is enough to prove that with its outstanding quality.
This winch fairlead is tailored from a complete CNC machined 6061 billet aluminum quality. And for this reason, it is wholly immunized to tangle and fray the winch rope.
There's more. The winch fairlead is suitable for 4000 to 5500 lbs UTV winches. It also has a 6 inches bolt centers, which is equivalent to a 152.4 mm.
Here's a small catch. With just 2 pieces of bolts, you can put this winch fairlead together. It is that easy to install, believe me.
Above all, it has an anodized finish, and it's beveled so as to avoid sharp edges.
Pros
Easy to install
Good quality
Has anodized finish
Looks great
Cons
3. WARN 73850 Hawse Style Winch Fairlead
Are you looking for a heavy-duty and affordable hawse winch fairlead? This is your go-to winch. First, it's a very strong winch fairlead that is made for winches with a 4000 lbs capacity or even more.
It is one of the strongest you'd ever lay your hands on; it's made from cast iron and perfected with a black finish. Whether with a synthetic rope or wire, this hawse would do wonders.
In addition, this winch fairlead assists with spoiling and makes sure your cables don't get pinches. Perhaps, you also need to hook up at an angle somewhat unusual, so to winch yourself out, the WARN hawse style winch fairlead would work as a pivot point for the cable.
Seriously, if you want a heavy, solid hawse winch that is meant to do the job without breaking the bank, you might want to consider this winch fairlead. So let's get down to the merits and the defects.
Pros
Rugged and heavy built
Heavy black finish
Has a low price tag
Comes with plastic bolt covers
Cons
Would rust and needs to be a repaint
Mounting holes might be larger than the bolts
4. ZESUPER Universal 10″ Aluminum Hawse Fairlead
Indeed, a hawse winch fairlead that is meant to keep your rope in line and help you manage your rope is a jackpot. Isn't it? And that's why we have this winch on our list. The good news is that this winch fairlead can work with any 10 inches bolt pattern self-recovery winches. But that's not all. Keep reading.
This winch fairlead is suited for winches with 8000 to 13000 lbs capacity, and honestly, it is for all brands of winches. So no worries.
It has a bolt spacing of 254 mm and a 300×67×18 mm dimension. Made from solid billet aluminum, this winch fairlead works perfectly with a synthetic or Dyneema rope.
Another thing is that this winch fairlead would be great when you are pulling at severe angles because it's rugged enough to cut down rope wear and prevents binding up of ropes in the standard cable style roller fairlead.
Pros
Has a sturdy build
Quick and easy installation
Prevents heat transfer to winch rope
Durable black color
Cons
May start to fade after a couple of use
5. Warn 97900 Hawse Fairlead For Winches
If you are like me, that typical roller winches design hurts badly; you might want to check this hawse winch fairlead. It weighs only 6.0 pounds, and you can tell that's going to be a comfortable handle.
It's great for winches over 6000 lbs capacity and would also work with either a synthetic rope or a wire. It is also designed from cast iron and winded up with a black finish to prevent rust on synthetic ropes.
The installation is super easy and works perfectly well when compared to other hawse winch fairlead made from aluminum.
Beyond that, this winch fairlead mounts close, tight, and clean, which means that for years to come, your cables would last with this winch fairlead.
Pros
Easy to install
It's Heavyweight
Has a quality construction
Indestructible, which means it won't get smashed up even by rocks
High performing
Cons
Small bolts
Bolts might rust
6. ORCISH Universal 10″ Aluminum Winch Hawse Fairlead
This is a lifesaver second to none, and it's entirely made from aluminum. But hey, before you would begin to doubt the performance of this winch fairlead, you should read this.
It has a winch capacity between 8000 and 15000 lbs. It also features a typical 10 inches on center fairlead bolt pattern. But there's still more.
This winch fairlead can be used with most brands' winches and comes with mounting pieces of hardware necessary for most bumpers. The fit and finish are remarkable, which makes it a giveaway for its price.
Also, this winch fairlead has a robust and durable cradle that makes pulling easier. It is designed for use only with synthetic ropes owing to its smooth rounded edge situated at the front.
Pros
Great performing and rugged
Excellent finish and fit
Easy to put on
Decent, well machined for the job
Cons
Best Roller Fairlead Review
Here's the thing. A roller winch fairlead is a standard for winches because nearly all steel cables winch today would require a roller winch fairlead. In light of this, we've arranged for you the best roller winch fairlead. And here they are.
1. YaeKoo 10″ Winch Roller Fairlead
First, a warning. Although this roller winch fairlead can be used together with most vehicles, you should check if it fits your vehicle before buying.
It's got a capacity between 8000 and 17500 lbs and a weight of 5 kg. The space between the roller is 0.8 inches. The bolt pattern is 10 inches regular mount pattern style.
This roller winch fairlead is super sharp and feels solid, which will last a long time. There are no grease fittings, but you have the option to remove the snap rings and grease manually.
Ramsey, Warm and other brands are a breeze with this roller winch fairlead. Also, steel cables and synthetic rope works well with it.
Pros
Compatible with most brands
It is well-built
The roller is sharp and rolls smoothly.
Bolts holes are lined up
Cons
Roller is not highly polished
Comes with no fasteners
2. Champion 20009 Wire Rope Roller Fairlead
First off, this roller winch fairlead is designed for ATV/UTV winches with 3500 lbs capacity or even less. It also has a normal 4-7/7 inches bolt pattern.
This is a smooth roller that get rid of binding and easily tackles angled pulls thanks to its stainless steel feature. The frame is coated with black powder.
Sadly, this roller winch fairlead is meant only for wire winch rope to extend the shelf life of ropes and also prevent damage.
With a weight of 2 pounds, this winch fairlead is easy to use and fits excellently well.
Here's a small catch. The brand backs up this winch fairlead with a one-year warranty. And that means you won't be banking your money on something not reliable.
Pros
It's compact
Gives exact fit
Well-built with a powder-coated finish
Inexpensive
Cons
Not suitable for heavy-duty work
3. Ranger ATV Winch Roller Fairlead
With a weight of 2.4 pounds, this roller winch fairlead is solid and rugged, one you can rely on; its entire frame is CNC machined steel with a very high quality that will not tangle the winch cable.
This winch fairlead is suitable for 2000 to 3500 lbs ATV winches. Also, it has 124 mm bolt centers for the winches.
It is easy to install and pulls heavy items like a breeze. Oh, and another thing, this roller winch fairlead has a powder-coated finish.
The cool thing about this winch fairlead is that you have got the option to choose between two colors. It is available both in black and red.
Pros
Resistance to corrosion
Super easy to set up
High strength to pull hefty items
Extremely well-made
Cons
4. ATV Winch Roller Fairlead
Surprisingly enough, this roller winch fairlead works with most ATV brackets and winch brands, and that makes it an economical winch fairlead.
It is 2-7/8 inches tall, 6-5/16 inches wide, and 2-3/8 inches deep. What about gaps between long rollers? It's got a 9/16 inches gap.
For a winch with 2000 to 3000 lbs capacity, this winch fairlead would do justice to it. The ATV winch roller shows high tensile strength due to the steel features of the roller. And unlike most roller winch fairlead, the ATV is coated with an epoxy grade, which makes it have slim chances of chipping off.
Additionally, elements cannot interfere with this winch fairlead because it is protected with chrome and zinc galvanization.
Most importantly, this winch fairlead has heavy-duty bolts and locknuts that help secure the roller in position. The composite bushings and the dowel- pin bearings of this winch fairlead help give a smooth operation for excessive angles.
Pros
Can be used for many operations
High quality and heavy-duty
Comes fully assembled
Highly versatile
Cons
No pieces of hardware included
Winch holes may not line up.
Verdict
No matter the type of winch fairlead you decide is best for you, you should always check up on your winch line. It is what gets the job done. Luckily for you, we've put together the best winch fairlead that would make your wires serve you for a long time.
So whether a hawse winch fairlead is your thing or a roller winch fairlead, we've got you covered. These are authentic winch fairlead that is gaining a fast recommendation online.
And for the record, the X-BULL Universal 10" synthetic winch fairlead is at the upfront, and we'll recommend you make your investment right into this winch fairlead. Absolutely. You're not ever going to regret it.
Winch Fairlead Buying Guide & Tips
If you are going to buy a winch, it is important to keep in mind about fairlead. There are several types of fairlead available. In this article, I will explain everything about Roller fairlead and Hawse fairlead. If you are confused to make a choice between Roller fairlead and Hawse fairlead, then stay with my hawse vs roller fairlead article till the finish.
What Is Winch Fairlead?
In general, Fairlead means a device like a ring or a block that is used to guide a cable, chain or rope around an object to stop it from sidewise movement. Fairlead is used on a winch during angled pull to take away lateral strain from the winch. Read on to learn more about roller fairlead vs hawse fairlead/ hawse fairlead vs roller fairlead
Roller Fairlead
Four roller fairleads offer you sharp borders that save the cable from getting damaged. In Roller Fairlead, there are four rollers in total. Among them, first, two are vertically mounted rollers and the rest of the two are horizontally mounted rollers. This roller is used to guide the steel cable from a different angle.
In the present time, you will find steel roller winch fairleads with almost all the steel-cable winch which you purchase. Aluminum fairleads are very rear now. Moreover, Aluminium fairlead is not a good option for four-wheeling. Roller fairlead is standard for winches for many years.
On the other hand, the failure of winch fairlead rollers is very rare. The pins of roller fairlead are very hard to bend and it also doesn't spin at high speed.
Steel roller fairlead is much heavier than a typical hawse. Generally, the weight of a steel roller fairlead is around 11.5 pounds and sticks out 3.5-4″ from the fairlead mounting fairlead.
Hawse Fairlead
On the other hand, Hawse fairlead came from one piece of machined aluminum or cast iron with no moving parts with it. Comparing to Steel roller fairlead, Hawse fairlead is extremely simple. It won't break under normal use.
Hawse fairlead has small material and it is fairly small. That's why, a hawse fairlead is always lighter than a roller fairlead. Normally an aluminum hawse weighs around 2 lbs. The plus point of a hawse fairlead is that it sticks out less than a steel roller usually about 1″ at the most. A hawse fairlead can drop about 40 lbs with synthetic rope when it is switched to an aluminum fairlead.
After all, if you ask me which fairleads for winches will be better between Roller fairlead and Hawse fairlead. My answer will be: It depends on your needs, actually you want to do. We can say, roller fairlead for steel cable winch and hawse fairlead for synthetic rope winch.
You could find a winch with roller fairlead is costly than a steel hawse fairlead. So, steel hawse fairlead winches are cheaper than roller fairlead winches.
Roller fairlead always offers less friction on angeled pulls. It may produce rattle when it is not in use. Moreover, there are good chances to break the fairlead if you hit with something hard.
In recent times, synthetic rope is highly used on winch because it is lighter, less dangerous, stronger than steel winch cable. That's why aluminum hawse fairleads and synthetic winch rope have become a good and long-lasting combination.
Roller fairlead comes with lots of parts such as rollers, nuts, pins and a bent steel frame to hold. On the other hand, an aluminum fairlead is a lump of machined aluminum.
Finally, An aluminum fairlead along with synthetic rope is the best option if you are looking for a lighter, safer, stronger winch line. Otherwise, if you are looking for a more durable winch line then the steel roller fairlead would be the best option for you.
You will find a lot of winch guide on this site. Below I have listed some of the guides that might be helpful to you.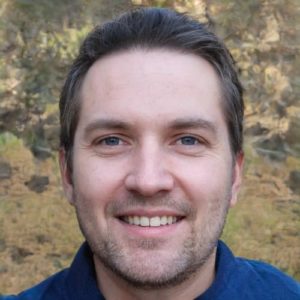 I'm Daniel Galbreath, founder of OffRoadersWorld.
I spend my spare time writing on this website, OffRoaders World. I share my thoughts and reviews on different types of gears, share tips sometimes. This website is specially created and regularly updated basically to help other folks like me when I started to solve the various problems they face, specially when they go off-roading.