Last Updated on June 21, 2021
Even if you are not into cars or motorsport, chances are you have come across the name Wilwood some time or the other. They make brake kits, which are considered second to none.
In case you are in the market for one, welcome to my Wilwood brakes review, where I have compiled some of the best available ones right now.
Wilwood Brakes Reviews 2021
So how did I go about the reviews? Basically, I set down factors that are expected of a good brake set and further divided that into subcategories for different vehicles. Have a read.
1. WILWOOD FRONT & REAR DISC BRAKE KIT, 13″ DRILLED ROTORS, RED SUPERLITE 4 PISTON CALIPERS
This Wilwood brake includes all that would be needed for a complete, hassle-free installation. What I was interested in was whether or not it was bolt-on, and it is. This means a DIY installation is possible with the proper tools. Neat. A thing to be mindful of, however, is that this kit requires wheels, which are at least 17 inches in diameter.
Moreover, the calipers are powder coated a deep rich red and thus look quite nice. I would recommend pairing these with a nice set of blacked-out rims or something that would contrast with that red color. The rotors are slotted and drilled, which adds further to the aesthetic and the overall performance.
Coming to what comes in the package, these brakes come with both the rear and front hat and the brake kit for the rear wheels. It has a full line kit as standard featuring brake line fittings, caliper fittings, and 24-inch steel braided lines.
All the relevant manuals and instructions are also there, along with a checklist of all the parts. Do check the compatibility with your Jeep model and the year before ordering this kit.
Pros
Complete, hassle-free installation
The calipers are powder-coated, more weather resistance
Rotors are slotted and drilled
Fully compatible with the master cylinder output
Compatible with the ABS functions
Allows room for future suspension upgrades
Cons
Kit requires wheels, which are at least 17 inches in diameter
2. NEW WILWOOD RED FRONT & REAR DISC BRAKE KIT FOR 97-13 CORVETTE
The complete set weighs in at about 91 lbs. Not too far off from the factory kits, these are probably lighter. I have to acquire a set to check and cross-refer. The kit is compatible with the Z06 and the C5 from the model year 1997 through to 2004. As for C6 compatibility, we are restricted to the model years 2005 to 2013.
This is a bolt-on kit, which basically goes directly on the spindles without requiring any additional adapters or brackets. Like the Wilwoods we talked about above, the kits' calipers are also powder coated a deep rich red, which provides resistance against all manners of road debris and weather.
And the set includes the usual booklets and instructions. The mechanical bits are the DPC56 calipers, rotors and pad kit for the rear wheels. For upfront, we have the SPC56 calipers, rotors, and pad kit.
I usually do not reference part numbers, but since this is a stock replacement kit, it is best to stay safe and acquire the right parts. The front brake kit has a part number of 140-15175-DR, and the rear kit is part number 140-15176-DR. And the rotors are also slotted and drilled.
Pros
The calipers are powder coated for more weather resistance
Rotors are slotted and drilled
Hassle-free installation
Does not require any additional adapters or brackets
Cons
No performance upgrades over a factory stock brake kit
3. WILWOOD 120-7740-P. GP310 BRAKE CALIPER
Before we go further, I must mention that this brake caliper goes in the rear of the Harley Davidson. The fitment criteria are as follows; this caliper goes on 1984 to present models with 11½ inch diameter rotors. The mount is the right hand, and the caliper is rated to fit rotors with a thickness of 0.250 inches.
Like most of the WILWOOD calipers and kits I have mentioned in this list, these GP310 rear calipers also feature a bolt-on design. The unit I am featuring has a polished outer layer that really helps elevate the design aesthetic of the caliper, especially since it is going on a motorcycle with a lot of polished parts.
The standout feature, however, is the added performance benefits. Wilwood made use of pistons made out of stainless steel, which helps minimize brake fading. The choice of material also helps resist corrosion.
Pros
Bolt-on design
Polished finish
Pistons made out of stainless steel
Resist corrosion
Bleed screws with bright-finishing included
Includes anti-rattle clips
Cons
4. WILWOOD CLEAR ANODIZED BRAKE CALIPER, PAD, LINE KIT, 4 PISTON FRONT & REAR
I will be a little biased towards these kits for two reasons. One, these kits are for the older Corvettes for which I have a soft side. Two, even though the manufacturing process is different, and even though this is an upgrade kit, the kits are not going to perform on par with kits for modern-day cars.
Keeping that in mind, these get a free pass in a few places. Both the rear and front wheels get the Flexline Kit treatment as standard, with the D8-4 Caliper and the relevant line kits. They call the finishing on the calipers as a "natural finish".
No idea what that is, but to my eyes, it is more of an anodized finish, which looks pretty cool.
Bear in mind that these are not stock replacements. Rather, they are performance upgrades. So, do check their site for model year compatibilities. All in, this Wilwood brake kit comes in at about 34 lbs.
Pros
Anodized finishing, looks very premium
Pretty lightweight at 34 lbs
Flexline Kit comes as standard
Competition-grade high-temperature seals
Cons
May not perform like modern replacements
5. WILWOOD DPHA Front Caliper & Rotor Kit, Drill, Red
As with most of the red caliper kits I have discussed earlier, this kit too would look great with a set of blacked-out or a darker colored set of wheels. I will not go about listing the compatible models as the list is extensive, and it would be wiser for you to check the manufacturer's site for make, model & year compatibility.
But I will state some of the things to look out for. The kit requires wheels that are at least 15 inches in diameter. It will not sit well with OE 240 mm spindles and rotors either, so keep that in your consideration.
This Wilwood brake kit weighs in at about 35 lbs. Fairly lightweight, considering that it is an upgrade kit. This kit is also a bolt-on one, and the caliper is painted in that deep rich red.
Pros
A performance upgrade kit from Wilwood
Very lightweight at 35 lbs
Deep, rich red rust-resistant powder coating
Pistons made out of stainless steel
Wilwood Brake Installation Video
Verdict on Wilwood Brakes
And so that is about it—the end of the line best Wilwood brakes review. If you are looking for a replacement for Chevy Corvettes, it does not get better than the WILWOOD REDs. And for the classic Corvettes, the 4 Piston Wilwood anodized are the way to go.
For the Honda fanboys looking to sate more of their JDM digs, Wilwood also has something in store for you. I hope you liked what you read in this guide. Catch you in the next one!
FAQs About Wilwood Brakes
Are Wilwood brakes any good?
Are Wilwood brakes better than Brembo?
Why are Wilwood brakes so expensive?
Are Wilwood brakes street legal?
Which is better Baer or Wilwood brakes?
Where are Wilwood brakes manufactured?
How do you pronounce Wilwood brakes?
Are Wilwood brakes made in the USA?
More Brake Pads & Rotors: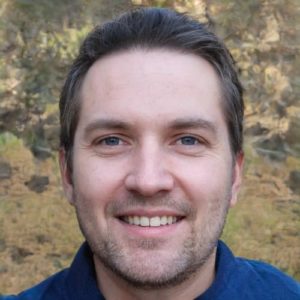 I'm Daniel Galbreath, founder of OffRoadersWorld.
I spend my spare time writing on this website, OffRoaders World. I share my thoughts and reviews on different types of gears, share tips sometimes. This website is specially created and regularly updated basically to help other folks like me when I started to solve the various problems they face, specially when they go off-roading.