Last Updated on July 24, 2021
The Best winch mounting plate
If you want a winch mounting plate that just works and is well built with all the features you need, this one is hands down the perfect choice. Overall, performance-wise it is quite outstanding.

The thing about winch mounting plates is if you don't buy the right one, you will essentially be left with a very heavy paperweight. It won't fit your vehicle, and the money you just spent is down the drain.
Some mounting plates are compatible with a wide range of winches, but it's good practice to double-check the combability. This article will review the best winch mounting plates you can buy in 2021. All these are top-quality hardware that perfectly balances build quality and fit.
Speaking of which, those two are some of the most important things you need to check before buying winch mounting plates. Make sure it's a steel build and what weight capacity does it work with. Anywhere above 8000 LBS is fine for the most part.
Popular Reviews:
6 Best Winch Mounting Plates Reviews
One quick search online for winch mounting plates will give you thousands of results. Anyone who values their time doesn't need to sift through all of them. Here are the top 6 that are worthy of your attention.
ECOTRIC 10x 4 1/2 Cradle Winch Mount
If you want a winch mounting plate that just works and is well built with all the features you need, this one is hands down the perfect choice. This one takes the first spot in our best winch mounting plates review as the top pick, for some good reasons.
It's very durable since it's made from high-grade steel. On top of that, you also have a durable black powder coating which helps prevent rust. Durability really is one of the most important things to look for when shopping for a winch mounting plate, and this one delivers.
If your winch has a load capacity of 8000 LBS to 13000 LBS, this is the perfect mount to pair it up with.
The drilled holes line up perfectly, which ensures a solid fit. Cheap mounts will have a low manufacturing tolerance, and you will often see the holes don't line up as nicely as this does.
Furthermore, this one works well with a 10″ x 4 – ½ standard winch mount. Overall, we absolutely love this one, and it's certainly the best overall pick from all the ones on this list. You simply can't go wrong with an ECOTRIC winch mount.
Pros 
Durable steel build quality
Black-powder coating prevents rust
The winch holes line up perfectly for precise mounting
Great for a self-recovery winch
Cons 
Handles are not adjustable
WARN 11078 Universal Winch Mount
If you want to splurge a little bit and get one of the most premium options in the market, take a look at the 11078 universal mounts from the guys over at WARN. WARN is a reputed brand name, and this one has the features that live up to its name.
The thing you will love about it the most is in its name already. It's a universal winch mounting plate and will fit all appropriate flat surfaces, thanks to the 10" on-center fairlead. Plus, if you're into DIY, you will have joy installing this thing.
That's because not only is it easy to install, but all the things you need to install are already in the kit. So, you're pretty much-taken care of from the get-go.
Compatibility is also good with this one. It has four forward foot holes. This makes it possible to forward foot mount it. Plus, there are also foot-down holes to make it compatible with other winches in the market.
The best mounting plates you will get with the WARN M12, M8, 12k, and M6 winches. It will line up great, and everything just fits in like a glove.
If you're wondering about the durability, it's very well-made and will last a long time.
Pros 
Durable and robust build quality
Fits a lot of various winches
On-center fairlead makes it work easily on any appropriate flat surface
4 front holes allow for forwarding foot mounting
Cons 
The packaging isn't the best
Driver Recovery Universal Recovery Winch Mount
Let's be honest here. When you're making a winch mount, there are only a few things you can improve on. This one does all those basics well, and, as a cherry on top, also makes it very easy to use and install. And for that reason, this one takes a spot in our review.
The quality of this winch mounting plate is impressive, to say the least. Told you they did the basics well. It's made from solid metal. The high tensile steel plate has the strength to work with winches that are between 8000 to 17000 LBS capacities.
This should tell you just how robust this one is. The holes will also line up exactly how you want to with the winch holes and the lead rollers.
Perhaps what stands out the most is just how easy it is to install and use. Since it's compatible with most winch brands in the market, you don't need to rip your hair out, wondering will it work with yours or not.
There are pre-drilled holes, and the kit includes all the installation hardware for a hassle-free installation process as well. If you're looking for something that takes the tediousness of installing a winch mount away and one that's durable, too, this is a no-brainer.
Pros 
Durable build quality that will last you a long time
Easy to install and use with the provided mounting hardware
Works with almost all winches
Holes line up perfectly, which gives you a precise mounting every time
Cons  
Needs medication if you mount it to the car floor
RUGCEL Winch Cradle Mounting Plate
There really isn't anything special about this mounting plate. You may wonder why this is on our list then. Well, what it may lack in flair, it more than makes up for by providing some solid built quality and compatibility.
If you're in the market for a durable winch mounting plate (which you should), then the 3/16" high-quality steel construction of this one will surely impress. This is, hands down, one of the most robust products we have tested.
And there is a powder coat finish which helps keep it safe from rust. Rust can be very damaging to mounting plates, and over time, it will reduce its structural integrity. With this anti-rust coating, that's one less thing you need to worry about.
RUGCEL is a reputed brand in the space anyway. So, we aren't really surprised about its quality. Just like all the other ones in this list, this one also lines up exactly with the holes and provides a very good fit. And it has a 10" on-center fairlead bolt.
As for maximum load capacity, this cradle mounting plate from RUGCEL will easily work with winches that are designed for 8000 LBS to 13000 LBS winches. Different sizes are also available. You can get a 34" winch mounting plate or a 36".
Pros 
Durable steel build quality that will last you quite a while
Anti-rust coating means you don't have to worry about it rusting
Perfect for 8000 LBS to 13000 LBS winches
Standard winch mount pattern
Cons 
Might be too basic for hardcore uses
Badland ATV/Utility Winch Mounting Plate
When talking about reputed brands in the winch space, you can't ignore a name like Badland. They have been in the game for a while; since then, they have garnered quite the fan following for their exceptional products.
This one is specially designed to work with ATVs and utility vehicles. It's also a good budget pick. More on that a bit later, though.
The built quality doesn't leave anything to be desired. A lot of times, we see budget options skimp on the build. Thankfully, that isn't the case here. It's made from durable heavy-gauge(6-gauge) steel, and to top it all off, there is a powder coat finish to give it rust and corrosion resistance. As far as durability goes, that pretty much covers it all.
Badland's winch mounting plates are designed for weight loads of between 2000 LBS to 3000 LBS. Yes, that isn't the highest we have seen so far, but for those who don't need those crazy high-spec ones, they can easily opt for this.
Installation isn't difficult either. The only gripe we have is it doesn't come with installation hardware. Other than that, this is a fantastic choice. The fit is precise, and the holes line up well too.
Pros 
Durable 6-gauge steel build quality
The powder-coated steel is corrosion and rust-resistant
Perfect for 2000 LBS and 30000 LBS winches
Comes at a reasonable price
Cons 
Doesn't come with any installation hardware
SuperATV Heavy-Duty Winch Mounting Plate
Whenever we see 'heavy-duty' in a product's name, we instantly want to test it out to its maximum potential. We are glad to say this one does its name justice. This isn't something you can say for many other low-quality mounts that claim to be heavy-duty.
So, what makes it 'heavy-duty' in the first place? Well, firstly, you have the build material. This one uses heavy-duty steel to achieve some of the most robust builds we have come across.
It's made from 3/16" steel, and there is also a black powder-coated finish. Along with the solid steel rigidity the construction gives you, the coating gives it some extra protection from the elements.
This one is perfect for off-roaders who fear they might need to pull out their vehicles from a tough spot. While the ideal situation is you never have to, but in the unfortunate case, you do, be sure that it's up for the task.
Mounting is precise and solid as well, with all the holes perfectly drilled to give you a snug fit. And it has a fairlead bolt pattern for those of you who are wondering.
There are different versions available with a winch included. You can also just buy the mounting plate only if you choose to do so.
Pros 
Very durable build quality, thanks to the powder-coated steel construction
Fits snugly with the Polaris RZR
Easy to install and use
Good design
Cons 
Might be too overkill for some people
Final Words on Best Winch Mounting Plates
While compatibility and durability are important, picking a winch mounting plate that's also easy to install is a good idea. It will save you spending hours just to get it installed.
And if you need one that isn't as heavy-duty, 2000 to 3000 LBS winch compatible mounts are also fine. Now that you know which is the best one, pick one that fits your needs.
You can't beat the ECOTRIC 10x 4 1/2 Cradle Winch Mount for the best overall pick. For a more premium option, the WARN 11078 Universal Winch Mount is a solid choice too.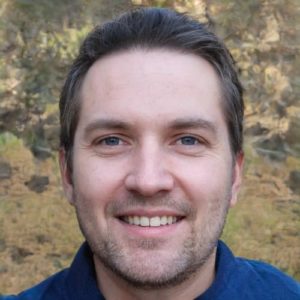 I'm Daniel Galbreath, founder of OffRoadersWorld.
I spend my spare time writing on this website, OffRoaders World. I share my thoughts and reviews on different types of gears, share tips sometimes. This website is specially created and regularly updated basically to help other folks like me when I started to solve the various problems they face, specially when they go off-roading.