Last Updated on July 13, 2022
If you drive a large, and heavy truck, no wonder it demands some robust winches to do the recovery instead of those standard-duty, or medium-duty winches.
M8000, M12, M15, M16.5TI all these winches are some of the heavy-weight winches introduced by Warn for serving the large truck, SUV, or Jeep owners to attain the heavy-duty pulling jobs.
In this article, I will be trying to give you some insight into those four models (M8000, M12, M15, and M16.5TI), mentioning their highs and lows.
Without any further ado, let's get straight to the business.
M8000 Vs. M12 Vs. M15 Vs. M16.5TI – Detailed Review
1. Warn M8000-S 12V Winch Review
Pros
A robust winch in terms of pulling capability compared to other same load capacity winches.
The corded remote control offers a comfortable grip, the button is large enough to operate it smoothly, and it's
IP68 rated.
I must say the length of the line (100') (both synthetic and steel cable) is quite long to serve the purpose just fine.
To ensure a smooth and secure winching experience, this winch offers a 3-stage planetary gear, automatic direct drive cone brake, and a free-spooling clutch lever.
It's a durable winch.
Installing this unit is reasonably straightforward.
It works quite fast to pull the vehicles.
The materials are corrosion-resistant. As per the company claim, they did 408 hours of salt spray test.
The package includes a plastic box-covered solenoid that is safe from outside materials. It comes separate, and that gives you multiple mounting options.
Cons
It's a bit pricey. Having said that, the reliability, and heavy-duty performance justify the bill.
No wireless remote control comes with the package.
Aesthetically, it looks like an old-school winch. I don't consider this as a significant downside, though, as it shines in performance.
Warn M8000-S winch is well capable of pulling your truck, SUV, Jeep, or any other heavy object as long as you limit the vehicle/object weight up to 5333 lbs.
Yes, it's an 8000 lbs rated winch. But it's always a good practice (as per industry recommendation) to keep the gross weight of the vehicle at least 1.5 times less than the rated load capacity.
With that said, the best part of Warn M-series is, you don't always have to follow the industry recommendation strictly. It's because practically, these winches are well capable of delivering seamless performance against their full load capacity.
Nonetheless, I recommend you to be strict with industry practice to avoid any unexpected circumstances.
The corded remote control offers a substantially long (12') wire to let you control the winching from a safe distance. It works flawlessly too, and protected from outside materials, including water, mud, etc.
While you are getting a heavy-duty synthetic Spydura line with this version of the M8000-S model, at the same time, you have the liberty to buy an off-the-shelf steel cable version (M8000).
Both the synthetic rope and steel cable models share some common features like –
The line length – 100'.
The motor HP – 4.8 series-wound (12V DC)
Gear ratio – 216:1
However, as expected, this M8000-S (synthetic rope) weighs way less than the steel cable version (M8000).
Of course, the fairleads are not the same. You will be getting a high-quality hawse fairlead coming with the M8000-S model, and a 4-way roller fairlead with the M8000 model.
In a nutshell, this winch offers all those necessary features required for heavy-duty pulling jobs. Although the outlook is pretty basic, it gets the job done with perfection.
All the Warn M-series winch share almost similar benefits, and pitfalls.
That's why I'm not going into every detail for the rest of the models of different load capacities.
Let me talk about some of their key points, though.
2. Warn M12 Winch Review
Like other M-series winch, this one is also a perfect winch for large trucks, SUVs, Jeeps, or pulling big objects like trees, etc.
The low profile design, along with the relocatable control box make it a straightforward job to install this unit.
This very M12 model is a 24V steel cable version. However, Warn released a 12V steel cable and a 12V (M12-S) synthetic rope version too.
M12-24V model features a heavy-duty 125' steel cable. Whereas, Both the M12-12V (steel) and M12-S-12V(synthetic) come with a top-notch 100' line.
This 24V version is equipped with a 2.5 HP motor, and the 12V versions are fitted with a 4.6 HP motor.
All these M12 versions feature a 261:1 gear ratio.
3. Warn M15-S Winch Review
M15-S offers a load capacity of 15000lbs. It clearly shows how capable it is to pull heavy vehicles or objects.
Nevertheless, you won't want to keep the vehicle weight above 10000 lbs to obtain the best result.
M15-S is a 12V unit that features a heavy-duty 80' synthetic rope, which I believe is quite substantial in length.
With that said, it could have been longer considering the length of other models like M12-S or M8000-S.
Warn M15-S is also a low profile winch and comes with a relocatable plastic-covered control box (protected from outside materials) to give you multiple mounting options.
4. Warn M16.5TI-S Winch Review
The TI stands for the thermal indicator, and it gives the motor temperature feedback via the LED on the remote control.
Unlike the plastic control box offered by other models, this one features a metal control box for better protection.
It features an 80' synthetic rope, and the steel cable version M16.5TI features a 90' steel line.
Verdict: Warn M8000 vs M12 vs M15 vs M16.5 Ti Winches
All the Warn M-series winches are quite capable of handling heavy-duty jobs and rescue your large trucks or SUVs, or Jeeps from tough situations.
No doubt, the price varies from model to model, and none of them are inexpensive.
However, Warn winches will beat those cheaper winches any day with their performance, quality, and durability.
Which one do you think would fit best for your vehicle?
The price range of M-Series winches is high because these are premium quality products. If you are searching for more cheap options then you should check Smittybilt Winches or X-Bull Winches.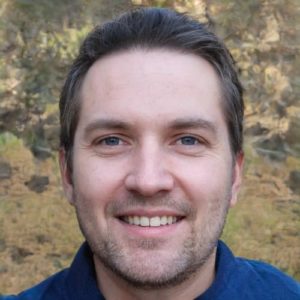 I'm Daniel Galbreath, founder of OffRoadersWorld.
I spend my spare time writing on this website, OffRoaders World. I share my thoughts and reviews on different types of gears, share tips sometimes. This website is specially created and regularly updated basically to help other folks like me when I started to solve the various problems they face, specially when they go off-roading.