Last Updated on June 27, 2021
With the research and development of winch, manufacturers are coming with new models of winches every day. Xdyna is one of the winch manufacturers which have unique designs and patents. They own almost 18 patents of different components like the mechanical brake, electromagnetic brake system, and double speed and motor capstan.
Now, that information may not look useful to you but it is. Because these pieces of information give you the idea of the top quality manufacturers they are in the winch industry and only a good winch manufacturer can provide you the quality product that you desire.
If you are here with an intention to buy a winch let me share a high-quality, durable and efficient winch with you.
Also Read: Good winch for the budget – review & recommendation
Xdyna Winch Review
1. XDYNA 13500 Lbs. Single Speed Waterproof Winch Review
Specifications
Capacity: 13500 Lbs.
Motor: 6.0HP Series-Wound 12V Motor
Rope: Synthetic Rope
Gear: 3 stage planetary
Remote Control: Intelligent Remote Handle
Brake: Automatic
Drum Size: Diameter 2.5 inches and Length 8.82 inches.
This winch is specially made for pulling Truck, Jeep or SUV. The most important feature of this winch that I personally like is, it comes with a Series-Wound motor of 6.0 HP. Which makes this winch special from other winches available in the market now. Because of this motor generates more torque than permanent magnet motors and performs a heavy-duty cycle even in cold weather.
Another cool feature is the Intelligent Handheld Remote Controller. Its specialty is that its handle shows the pulling load by LEDs and stick surface by magnetic.
Three-stage gear along with a 100% engaged clutch will give you outstanding pulling performance in a single line with a 92 feet long synthetic rope. You can also control the torque if you want as this model is available with an Adjustable Torque Limiter (ATL). This functionality protects the winch and motor directly from overloading as well as automatic braking is also available in case you want to pause the pulling.
To spool the rope evenly on the drum a hawse fairlead is used.
Maybe some of you are still thinking that this capacity winch is not enough for your loads. Let me share an interesting fact with you, experts suggest that one should buy a winch with 1.5 times more capacity than the pulling objects. For example, if the payload is 9000lbs then you must buy a winch that has the capacity of 13500lbs means this one.
Now some of you may think that this winch is not enough for you or overqualified for your load. Don't be disappointed this winch comes with many more capacities like,
All features described above are the same except the capacity and in some cases the speed variations.
Pros
Series Wound Motor
Waterproof
Intelligent Remote
waterproof solenoid
Easy to install
Cons
Verdict: Should You Buy Xdyna Winch?
A winch is a great tool in everyday life for lifting, pulling, hoisting heavy objects from one place to another and a must used tool in case your SUV, Jeep or truck gets stuck in mud in an off road journey.
As a good winch can save you from the trouble you should be careful to buy one. In my opinion, you can trust Xdyna company in case of winch selection. As I mentioned before they do not compromise the quality of their products as customer satisfaction is their main goal. For these reasons Xdyna continuously researches and develops its products to gain customer's trust. Moreover, their customer service is quite helpful and easy to access.
You can buy any one of these winches mentioned above without any hesitation. All of them are durable, high-performance winches at the price level available in the market.
You can also read our reviews of Abn Winches.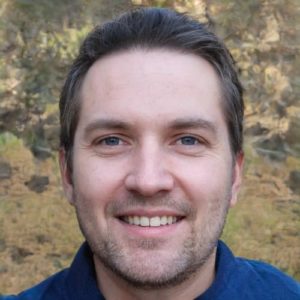 I'm Daniel Galbreath, founder of OffRoadersWorld.
I spend my spare time writing on this website, OffRoaders World. I share my thoughts and reviews on different types of gears, share tips sometimes. This website is specially created and regularly updated basically to help other folks like me when I started to solve the various problems they face, specially when they go off-roading.