Last Updated on July 11, 2021
Hitch mounted racks provide a safe and convenient way of transporting bikes. You could opt for platform models that offer better stability and cost a little more or the more affordable hanging hitch racks that often have a bigger carrying capacity.
Irrespective of the kind of model that tickles your fancy, Yakima is a brand you can trust to provide versatile and easy to use racks that securely attach to the receiver hitch of your car. Yakima's extensive range of units is designed to make loading and unloading your bikes a breeze.
In this post, we will do a detailed Yakima hitch rack review. We will also walk through the specs, pros, and cons of 7 of the best models that are certainly a cut above the competition.
Dive right in!
7 Yakima Hitch Rack Review
Yakima is a well-established brand with a wide selection of hitch racks. After analyzing a whole array of models, here are our 7 top picks. Our list contains everything from weight-conscious and budget-oriented models to high-end units designed to last for years on end.
1. YAKIMA – Ridgeback Tilt-Away Hitch Bike Rack Review
Let's begin with a model from Yakima that genuinely stands out. The Ridgeback tilt is a hitch-mounted hanging rack designed to make it convenient to carry your two bikes to different local cycling destinations daily.
At the same time, this is a heavy-duty unit robust enough to securely hold your bikes when covering long distances for more thrilling biking adventures.
Thanks to the zip strips system hauling the standard horizontal top tubes onto the rack is easy-peasy. The bikes mount over the arms and zip strips of the rack and remain firmly in place, irrespective of the distance you intend to cover by car.
What we love most about this design of the rack is that the installation process is fast and straightforward. Because the unit is mid-weight, it doesn't add too much bulk to your vehicle, and installing it is a one-person job that will not take you more than 5 minutes.
Unfortunately, this is not the ideal rack for you if you have multiple bikes with smaller frames or sloping top tubes.
There are three options at your disposal — ridgeback bike racks with 2, 4, or 5 bike carriers. Irrespective of the carrying capacity of the unit you choose, it will be compatible with both 2″ and 1.25″ receivers. None of these racks is designed for use on trailers, RVs, or the front of a car.
Pros
Easy to install and use
Speedknob prevents the bikes from wobbling during transit
Rack arms with anti-sway cradle to keep the bikes more stationary
Zip-Strips for easy hauling of adult bikes
Mid-weight, yet stable, durable and secure
Available in 3 carrying capacity options
Foldable design for easy storage
Cons
Not ideal for carrying smaller bikes or rigs with a step-through design
2. YAKIMA – Holdup Bike Rack Review
If you are searching for a more versatile bike rack, then Yakima's holdup hitch is perfect for you. This is one of the brand's top-selling hitch racks and is well-reviewed by users for its ease of use. While the unit's regular carrying capacity is 2 bikes, it allows adding a holdup to expand its carrying capacity to 4 bikes.
As expected of mounted bike racks, this product has a somewhat complicated setup compared to their hanging counterparts. Fortunately, the package does not arrive with a giant bag of components that need installation.
There is one bigger bolt for mounting the hitch's base and eight smaller bolts for mounting the trays to the base. Unlike the Ridgeback that takes about 5 minutes to install, this model takes around 15 minutes.
The package comes with all the tools needed for installs, so you don't need to invest in a toolbox in case you don't have one. During our tests, we noted that uninstalling the rack is pretty easy and fast.
One of the prime selling points of the product is that it has 60-pound capacity. It is built to take on heavyweights, not to mention that it also features an adjustable arm for the front wheel and a ratcheting strap for the rear wheel that allows secure and damage-free transportation of multiple bike sizes.
Pros
Pretty straightforward installation process
Excellent weight limit (60 pounds per bike)
Allows safe loading and transportation of multiple bike sizes
Designed for damage-free transportation (even carbon fiber bikes)
Can accommodate an additional hold up to increase the carrying capacity
Mountable or car roof
Stable, secure and durable
Cons
The heavy rack is challenging to store
Also Read: Best kayak hitch rack for trailer
3. YAKIMA – FullSwing Hitch Mount Bike Rack Review
Biking offers you the best way to experience nature and get close and intimate with your surroundings. With a bike rack, you can safely transport your rigs to your desired destinations. In this Yakima 4 bike hitch rack review, we will focus on the FullSwing model.
This unit is hitch-mounted, and it provides unrivaled stability and versatility. It is designed to firmly attach to a receiver hitch mounted on the frame of your car and ride low to prevent unnecessary drag caused by wind.
A low mounting height also makes it easy to load the bikes because you only need to lift them waist-high.
The installation process is entirely tool-free, and you simply need to slide the rack partly into the hitch and then press down a grey button (AutoPin connector) to push it perfectly past the receiver's lip.
Once the AutoPin slides into the correct hole, you can now turn the red SpeedKnob to tighten the rack by hand.
Something that truly stands out is the SKS (Same Key System) security feature. It is used to disengage the SpeedKnob and lock both the bikes and racks in place. Unless a thief is determined enough to saw off the rack from your car, you don't have to worry about a burglary incident.
You are possibly still wondering why this model is called the FullSwing. Well, it is designed to allow the whole rack section to swing away from the car, even with four bikes attached. This function gives you easy access to your trunk, making it effortless to retrieve stored items.
Pros
Premium locking hitch with a same-key system
Zip strip cradles hold the bikes firmly in place
Easy and fast tool-free installation
Adequately padded arms to protect the bikes from scratches
FullSwing function gives you easy access to your car's trunk
In-built bottle opener
Cons
The short arms make it challenging to mount 4 bikes without damaging their finish
Not an excellent option for fat bikes
4. YAKIMA TwoTimer Hitch Rack Review
If you often go for longer trips in the search for cycling adventures, one of the sturdy hitch racks to consider is Yakima's TwoTimer.
This is a rear-mounted unit with a whole array of benefits, including better fuel efficiency because of the minimal vehicle drag and reduced chances of damaging your bikes when traversing through dirt roads.
Compared to other popular models from the brand like the HoldUp, this unit is cheaper, yet it is potentially more versatile. It can fit smaller 1.25″ as well as large 2″ hitches. The best part is that it provides reliable stability and can comfortably hold 2 rigs up to 45 pounds each.
Other great features include the wheel trays and an adjustable arm that helps to accommodate all bike sizes and shapes. The two individual arms keep the bikes firmly on the wheel cradles, ensuring that the vehicle's frame doesn't have to bear the load of your bikes.
Installation is relatively straightforward, and your package will come with a detailed user's manual. You ought to crawl on the ground to get the rack tightened up the hitch, although this is just a small price to pay for the otherwise user-friendly unit.
Moreover, loading the bikes on and off is easy. However, we found it unsettling that opening the boot when the rack is loaded, is challenging when using certain vehicles. The rack doesn't tilt away enough to provide adequate clearance.
Pros
Versatile and can hold different bike frames, including fat bikes
Perfect for 1 ¼" or a 2″ hitch receiver
Easy loading and offloading of bikes
Foldable for easy storage
Features a locking system for enhanced security
90% pre-assembled for easier installation
Cons
Depending on your car type, accessing your luggage from the boot can be challenging
5. YAKIMA – FullTilt Tilting Hitch Mount Hanging Bike Rack
The Yakima FullTilt is another versatile bike rack designed to accommodate 4 bikes of any size, as long as they have the traditional frame geometry. This hanging rack can also hold bikes with slanted top tubes if you invest in a TubeTop adapter that is sold separately.
For ease of installation, this rack comes fully assembled. All you need to do is slide it into standard towbars, and the AutoPin will perfectly align the rack into your hitch receiver. Just tighten the SpeedKnob to hold the FullTilt firmly in place and lock it with the key that comes with the package.
Loading the bikes on or off the rack is simple. After loading, use the ZipStrip buckles for enhanced security. This unit has reasonably long and well-padded arms that protect your bikes from potential paintwork damage.
Furthermore, the anti-sway cradles further ensure safe transportation by preventing the bikes from banging into each other, especially when driving through rough roads.
Something that genuinely caught our attention during the tests was the sturdy construction of the rack. According to the reviews of actual users who frequently use the unit, it is super light at 18 kg, yet it hardly shows any signs of damage after months of use.
Pros
Fully assembled for easy, fast and tool-free installation
Adequately padded arms for enhanced bike protection
Foldable for more convenient storage
SKS locks for locking down the rack as well as the mounted bikes
Fits both 2″ and 1.25″ receivers
Cons
The hitch tends to get overly noisy if not bolted down tightly
6. YAKIMA – Roadtrip Hitch Bike Rack for RV and Travel-Trailer
Here is a bike rack built, designed, and rigorously tested to hold up to the long drives and stringent demands of travel trailer and RV use. The RoadTrip is a stable, secure, and durable hitch that also stands out for its ability to make loading and unloading your bikes a breeze with its fully removable ZipStrips.
This is a 4 bike unit with cradles that hold the bikes firmly during those long rides. The anti-sway cradle design prevents bike-to-bike contact, so you don't have to worry about the paintwork getting damaged. Another impressive feature is the integrated loop that serves as a bike lock for enhanced security.
What's more, this hitch-mounted rack boasts of heavy-duty all-steel construction to suit the harsh demands of RV use. It also features adequately padded dual arms for excellent support.
Better still, you can expect your rack to look as good as new even after years of use thanks to its chip-resistant black powder coat finish.
Installing the unit is neither challenging nor time-consuming. However, it is necessary to ensure that it is tightened firmly to prevent unnecessary shake once you hit the road.
Pros
Tested and approved 4-bike RV bike rack
Straightforward installation
Anti-sway cradle minimizes bike sway during transit
Easy loading and unloading
Can hold up to 37.5lb weight per bike
Durable and stable with an all-steel construction
Locking system for extra security
Cons
Only ideal for 2″ hitch receivers
7. YAKIMA – LongHaul Premium Hitch Bike Rack for RV and Travel-Trailer
Here's the deal, carrying bikes on a trailer is more complicated than what meets the eye. If you attempt to use regular bicycle racks, you risk damaging your bikes or even losing them in transit.
The Yakima LongHaul, just like the Roadtrip model from the same brand, is approved for use on travel trailers and RVs.
This rack is designed to fit into 2″ receivers and to accommodate 4 bikes. Furthermore, it is versatile enough to accommodate bikes of different frame geometries and sizes. From an upright configuration, you get 2 arms with 4 adjustable cradles for more personalized spacing between the bikes.
You can fold down the arms when the rack is not in use, making it not practical to go through the whole uninstallation process when you are not preparing for a cycling adventure. Using the retractable cable lock, you can secure your bikes and the rack to dissuade amateur thieves.
During the tests, we were quick to notice that the dual-arm system works pretty well to prevent the bikes from moving and crashing into each other during transit. This system keeps the bikes firmly in the cradles and makes mounting and dismounts super comfortable.
To further ensure that your bike frame sits tightly during transportation, you can use the fully removable ZipStrips woven into the cradles using a ratcheting mechanism.
They do a great job of arresting sway, so be sure not to forget them on your bumper and drive off. It's best better to return them into the cradles after offloading your bikes.
Pros
Ideal for use on RVs and motorhomes
Can hold up to 4 bikes
Easy installation and fast loading and unloading of bikes
Foldable arm for more convenient storage
Same Key System for added security
Ratcheting mechanism holds the ZipStrips tightly to prevent swaying
The cradles keep the seat tubes in place to counter rocking during transit
Cons
The cradle positions are too close when carrying 4 bikes
Verdict
Yakima has a wide selection of bike racks ideal for all kinds of cars, including travel trailers. Even though the 7 models listed on this post are the best in their class, it's easy to see that the Yakima HoldUp 2 bike hitch rack truly stood out.
The HoldUp has several unique selling points, and the most significant one is —  it offers a 60-lb weight limit per bike. This gives the 2 bike rack an impressive 120-pound capacity. The best part is that you can connect a +2 attachment and carry four bikes at a time.
Frequently Asked Questions
Hanging racks vs. platform racks, which one is better?
This is a tricky question, and the correct answer will highly depend on your needs as well as the number of bikes you wish to transport. Hanging racks extend upwards, allowing the bikes to hang at eye level.
Because these racks hold the bikes securely by their frames, they are not ideal for carbon fiber bikes. Such bikes are built for speed, and their lightweight frame could get damaged in transit. You also don't want this kind of rack if you have a downhill or step-in bike that lacks a horizontal top tube.
Platform racks are heavier and more expensive, although they also happen to offer enhanced stability and versatility. They can accommodate all types of bikes, and investing in an adaptor is not necessary. With this type of rack, you will also enjoy smoother and faster loading and unloading of your bikes.
Are my bikes safe on a hitch rack?
As long as you use the right hitch rack for your specific kind of bike, they should be safe from damage. However, you also need to ensure their safety from thieves. You can do this by using safety locks or U-locks to deter thieves, especially if you need to park in a public place or sketchy neighborhood.
I already have a mounted rack; do I still need a hitch rack?
Mounted racks are cheaper compared to hitch racks. This is because they have a lower carrying capacity, mainly ideal for transporting one bike.
If you want to carry two or more bikes, then you need a hitch rack. This kind of unit has a higher carrying capacity and can hold up to 4 bikes without buckling under the weight.
Will my package arrive with everything I need for installation?
A decent number of hitch racks, including the ones on our list, require tool-free installation. They also come with everything you need to get them fixed without much trouble.
Generally speaking, hanging models may require you to use bungee cords or straps to secure them and prevent them from swinging during transportation.
I have bikes of different sizes, will this be a problem?
No. You will, however, need to be a little creative to mount the bikes securely. We recommend having the heaviest bike closest to your car to avoid straining the hitch receiver. Also, make sure you minimize contact between the bikes.
Another pro tip is to loosen and rotate the bike handlebars to ensure they don't hinder you from achieving a suitable configuration on your rack.
Conclusion
As we wrap up, remember that bike racks need maintenance. Occasionally uninstall your unit and wash it with soapy water. Inspect it for signs of tear and wear, especially around the contact points and invest in prompt repairs.
The idea is to extend your unit's life span and, by extension, get the most out of every dime you spend.
We hope that our detailed Yakima hitch rack review will make it easier for you to find a product that suits your needs. The 7 models on our list have quality construction and are designed for ease of use.
If you are searching for a new hitch rack but are pressed for time, go right up and choose our pick product from the verdict section.
Not satisfied with these products? Then have a look at our reviews of Allen Sports Bike Racks.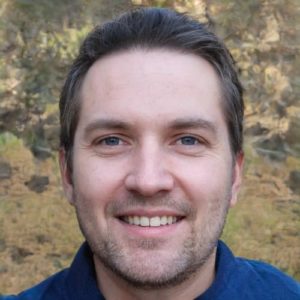 I'm Daniel Galbreath, founder of OffRoadersWorld.
I spend my spare time writing on this website, OffRoaders World. I share my thoughts and reviews on different types of gears, share tips sometimes. This website is specially created and regularly updated basically to help other folks like me when I started to solve the various problems they face, specially when they go off-roading.