Last Updated on July 10, 2021
Bike racks are the easiest way to carry your bikes to camping or a family trip. A bike rack allows you to bring more than one bike at a time. Cruising around on the bike makes your leisure time even more fun with your family and friends or even by yourself.
Let me make it clear that this review article is all about bike racks if you didn't get the clue already. I have 4 bike racks with me that I think you are going to like.
All the bike racks in this article are from the brand Allen Sports, founded by Dick Allen in the year 1967 in Lincoln, Massachusetts. He started this company in his garage and climbed the ladder to own multiple factories and warehouses. As of today, he managed to expand the company outside the USA to 3 different countries.
Enough with the intro. Let's dive right into the business.
Allen Sports Hitch Bike Rack Review
1. Allen Sports 5-Bike Hitch Racks Review
For those of you who are looking for an affordable option to carry up to 5 bikes, this one right here is what you want. This hitch-mounted rack is designed to transport multiple bikes without breaking a sweat. This rack is compatible with any car with a 2" hitch receiver.
This hanging model hitch rack from Allen Sports has a sturdy build quality. It is easy to set up and remove when not in use. The padded spine shield will protect your bikes on the way.
You can lock the rack after setting it up for extra security. The carry arms can be folded to save some storage space. It ensures that the bicycles have enough space between them to avoid any scratches. But that is the case when you load 2 or 3 bikes and not 5.
If you load 5 bikes on it, they hang closer to each other leaving them prone to damage. Although, you can avoid it by trying different orientations because it is possible to load 5 bikes without any risk.
You can tilt the rack away to access the inside of your car which is great. Allen Sports offers this bike rack in 6 different versions. All of them are similar in functionality and different in features.
This bike rack is a premium pick as a multiple bike carrier option.
Pros
Strong build quality
Additional lock for extra security
Easy to install and remove
Can be folded to save storage space
Cons
Bikes might get damaged if you load 4 or 5 bikes together
The loading process is lengthy for 2+ bikes
2. Allen Sports 4-Bike Hitch Racks Review
Now I have a hitch-mounted bike rack that can carry up to 4 bikes. It fits vehicles that have a 2" hitch receiver. You can install this bike rack in your car only if your car has a class 3 or 4 hitches. Make sure to cross-check that.
The carry arms of this one are 22 inches long. The carry arms secure the bikes individually with a patented tie-down system by Dick Allen. It holds your bike securely no matter how bumpy the road is.
The carry arm is a versatile one and it fits with various frame sizes and designs. This rack is very easy to install. When installed, you can still access the back of your SUV or truck by tilting the rack back. You can even fold it to save storage space when not using it.
It has a black powder-coated finish to save it from corrosion. This one also comes in 6 different versions, each unique with its own set of features.
This one is a budget pick from Allen Sports which is their specialty.
Pros
A lightweight option that can carry multiple bikes
The bikes stay very secure on it
A budget option
Takes little storage space
Easy to set up and remove
Cons
The bikes stay very close to each other
3. Allen Sports 3-Bike Hitch Racks Review
I decreased the count again and now I have a hitch-mounted bike rack with 3 bike loading capacity. It offers a little bit of flexibility in the case of compatible hitch receivers. This one fits perfectly with both 1.25 inches and 2 inches hitch receivers. That allows it to fit with a lot more car models.
All the other features are the same as the previously reviewed products. Actually, Allen Sports manufactures their products with almost the same set of features. The only thing varies in case of bike racks are the loading capacity and maybe the weight of the rack itself.
This one also offers 6 different versions to choose from. Each one of them is expensive than the other and has some additional features. Check them all out before deciding to buy one.
Pros 
Very secured rack for transporting up to 3 bikes
Strong build materials used
Compatible with 2 different size hitch receiver
Easy to install and remove
4. Allen Sports 2-Bike Hitch Racks Review
Let's wrap things up by decreasing the count once more. If you own 2 bikes and want a rack to hang them behind your car, then this one is for you. This one is also compatible with both 1.25 inches and 2 inches hitch receivers. Some users complained about it not fitting perfectly with a 2" receiver hitch and that you might need to do some additional adjustments.
You can easily install this rack into the receiver hitch. You won't need any additional tools to make it secure. This rack has 70 lbs. of weight capacity. The manufacturers cautioned not to use this rack on trailers.
It is a good option with features like foldable carry arms, individual arm tie-down system for secure holding, tilt away mast, and extra lock for additional security.
This hitch mount bike rack provides great value for the money.
Pros
A great option for 2 bikes
The bikes stay securely on the rack and don't sway on the road
Extra lock available for rack security
A lightweight option
Best value for money
Cons
Fitting with 2" hitch receivers might need some adjustment
Allen Sports Hitch Bike Rack: Worth the Money?
Allen Sports is in the market for a long time now and they are on top of the business for bicycle-related gears. Their aim is to produce easy-to-use accessories within an affordable price range. By looking at their products, it is safe to say that they are successful in that mission.
If you are interested in buying a bike rack, then Allen Sports is a name you can trust. You can get any of the 4 bike racks that I reviewed depending on how many bikes you need to carry. You might have to learn a few tricks to fit 4 or 5 bikes together without damaging them. Just find the best orientation by trying different styles.
Relevant Posts: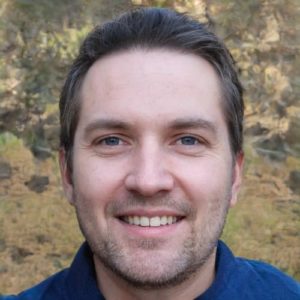 I'm Daniel Galbreath, founder of OffRoadersWorld.
I spend my spare time writing on this website, OffRoaders World. I share my thoughts and reviews on different types of gears, share tips sometimes. This website is specially created and regularly updated basically to help other folks like me when I started to solve the various problems they face, specially when they go off-roading.