Last Updated on July 10, 2021
Among the various type of winches available, electric winches are by far the best combo of power and portability. Especially, if the electric winch runs on 100 volts. These winches are very budget-friendly, compact in size and handle the pulling job effectively. That's everything you could want from a winch.
In this article, we have gathered some exciting 110v winch options that we think will be of your liking. In the U.S., the normal outlet output is 110v so all you will need to run this winch is an outlet. That's a great relief for an electric winch owner.
Now if you decided to get one for yourself, we think we can help you out there. Keep reading and at the end of this, you might find an electric winch that will serve your purpose.
110 Volt Electric Winch Review
RUGCEL 2000lbs Electric Winch
Rugcel winches offer quality products at an affordable price range. This is the perfect brand for budget shoppers to purchase their desired products. If you are also on a budget, this one might be the perfect one for you.
This winch is rated for 2000 lbs line pull capacity. That means that it can handle ATVs, UTVs, cars, boats, etc. For those of you who are looking for a portable electric winch to take care of small jobs, this is the one.
The 1 stage planetary gear train used in this winch is maybe the only weakness of this one. It isn't as efficient as we want it to be. But again, given the price tag of this one we can't complain much about it. The free spooling clutch for convenient pull and turn operation covers a fair share of that weakness.
It is equipped with a permanent magnet motor that runs on 1 horsepower. This DC motor will run on low voltage and ampere. The gear ratio for this one is 153:1. That ratio means that this winch will complete the task, but it will take time.
A good side of this winch is its aircraft-grade cable that is 50 feet long. Now that cable is super strong and durable. The cable is abrasion resistant, so it won't get damaged over the years. There is a roller fairlead to handle the spooling part of the cable.
This winch also comes in 5000 lbs weight capacity version with synthetic rope and steel cable to choose from.
As a budget option, it ticks almost all the right boxes with some negligible downsides.
Pros
Easy to control and operate
Easily affordable
Good quality wire
A great option for smaller pulling jobs
Cons
The installation is a bit tricky
WARN 885000 PullzAll Electric Winch
WARN is a name we can't ignore if we are talking about quality winches. The name WARN is enough to trust that a winch will be of good quality. That's how well they maintained their reputation over the years. Their winch costs a bit high, but you will get your every penny's worth from it.
The WARN PullzAll can be considered as their best portable winch. It is highly durable, easy to operate, and a handy piece of machinery. The line pull rating of this one is 1000 lbs. That weight limit suggests that you can use it for garage or industrial applications.
It comes with 15 feet long steel cable to handle the winching part. The cable is corrosion-resistant and very durable. The winch has an automatic electronic load limiter that will signal you if you overload it.
This winch has a two-directional functionality that is forward and reverses.
We already mentioned that this winch is like a helping hand for a small object moving jobs. If you treat it that way, the performance and portability will make you fall in love with this one.
Pros
Very sturdy body
Compact and light
Easy to operate
A great helping hand for small winching operations
Cons
Partsam 440lbs Electric Hoist Crane
Now we are going to discuss the Partsam Electric Hoist winch. This one is generally used for pulling something up and thus the name "Hoist". For example, the things you were carrying up a ladder can now easily be hoisted up with this electric winch.
The single line load capacity of this one is rated as 220 lbs when the double line pull is 440 lbs. It can lift the load very quickly and safely. It has fully automatic hoisting functionality so no hand cranking needed.
The carbon steel cable line will allow you to lift something up to 39 feet in the air. That height becomes 19 feet if you use a double line to lift.
It works both vertically and horizontally and that's the most interesting part of it. You will always have to use it in a dry place as it isn't waterproof.
It comes with a corded remote controller that has about 4.9 feet long cord. You can make some modifications by following the expert's suggestions to make the short cable longer.
The installation part is easy if you follow the user manual. The price tag of this one is reasonable so that's another positive thing.
Pros
An excellent option for vertical and horizontal pulling
Easy to install and use
Can effectively lift things up
Quick hoisting performance
Emergency stop switch available
Reasonable price
Cons
The cable of the remote controller is too short
Happybuy 880lbs Electric Hoist
Let's wrap things up with another electric hoist. This time we have one with a higher load capacity than Partsam Electric Hoist. This one is from the brand Happybuy and it matches with the Partsam hoist in terms of features. Except for the weight lifting capacity, of course!
The power of hoisting is generated by a copper motor and it does the job very effectively. The weight lifting part is smooth and quick with this one.
The body of this electric hoist is made of aluminum and cast iron. It is fully resistant to rust, corrosion, and wear. So, it will serve you for a long time.
The steel cable is very durable and does a fine job of lifting things up safely. It's safe to say that this electric hoist is well worth the money.
It has 3 other versions with 1100, 1320, and 2000 lbs weight lifting capacity. Pick the one you need.
Pros
Light and compact so easy to move around
Easy to install
Superior lifting performance both horizontally and vertically
Reasonable price tag
Cons
Verdict
110-volt winches are not for heavy duties. It operates as an extra muscle to make your life easier. Now, if you need an electric winch for your garage works or industrial operations, WARN is the best bet for you.
In the case of an electric hoist winch, we recommend Happybuy 880 lbs that cost a little higher than Partsam 440 lbs. The extra weight is the deciding factor as all the other features are almost the same.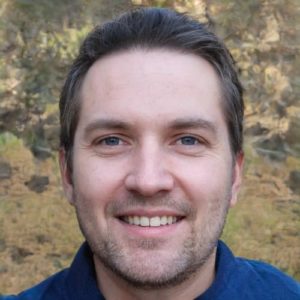 I'm Daniel Galbreath, founder of OffRoadersWorld.
I spend my spare time writing on this website, OffRoaders World. I share my thoughts and reviews on different types of gears, share tips sometimes. This website is specially created and regularly updated basically to help other folks like me when I started to solve the various problems they face, specially when they go off-roading.