Last Updated on June 22, 2021
Rugcel 12000 winch
This rugcel winch 12000 shows the perfect combination of power, versatility, and value. The overall quality and design and performance are praiseworthy. It has a massive 12,000 lbs. of pulling power generated by a mighty 6.6 hp motor.
This allows you to effectively handle RVs, trucks, trailers and their likes. The durable nylon winch rope won't break easily and sustain under a lot of pressure.
It's a common scenario where your off-road vehicles get stuck in the most inconvenient places. In those situations, your only hope is to get help from others. However, if you're equipped with a powerful Rugcel winch, you'd be able to help yourself in getting yourself out!
Additionally, they're incredibly useful in pulling immobile vehicles to the mechanic or moving it away from harm.
Rugcel operates in the market using multiple versions of winches, so it's only natural to feel confused about which one to go for. Read our Rugcel winch review for assistance.
Also Read: Heavy duty truck winch review
Top 3 Rugcel Winch Review
Here are the three options that you must check out before investing your hard-earned money.
1. RUGCEL 12000 Waterproof Winch Review – Top Pick
This rugcel winch 12000 shows the perfect combination of power, versatility, and value. If you're new to winching but still require tons of power, you can count on this one as it is very easy to use but packs a lot of punch!
It features a remarkable 12,000 lbs. of pulling power generated by a mighty 6.6 hp motor. This allows you to effectively handle RVs, trailers, trucks, and their likes. The durable nylon winch rope won't break easily and sustain under a lot of pressure.
The overall quality and design are praiseworthy. It's durable enough to be used under any weather condition as it is completely waterproof. Just like the previous product, this one also features a planetary gear train along with a dynamic brake. This allows you to control the winching to extreme precision.
It comes with double remote controllers to control the equipment wirelessly. They work flawlessly and allow control from a distance. You'd find it pretty easy to install and use as well, making it convenient for new users.
You can feel free to depend on this multipurpose tool as it can handle various vehicles at once. It comes at a pretty reasonable price. You'd get tons of appealing features and durability.
Pros
Super easy installation
Quality product at an affordable price
Offers great winching performance
Cons
Does not come with a winch cover
2. RUGCEL 13500 Waterproof Winch Review
With its incredible pulling muscle of 13500 lbs., it is designed to handle big loads with no issues. It won't falter in towing your trucks, SUV, ATV, UTV and Jeeps. The robust 7.2 horsepower motor produces the astounding power to handle heavy vehicles.
It comes with a conveniently long, first-rate steel cable to withstand immense pressure. The legendary three-staged planetary gear train gives you control over power and enhances its performance. Add the waterproof relay, and you get an outstandingly reliable and durable tool.
And it's wirelessly controllable with two wireless remote controllers. So, you can control the device from a distance, eliminating the need for walking toward it every single time.
Additionally, it features a lever-action free-spooling clutch that allows you to release the motor and manually pull out the winch rope to your needs whenever you want. It's pretty safe to use as it is specifically designed to provide safe and reliable electromagnetic power thanks to the sealed solenoid and circuit breaker protection.
This is undoubtedly a very powerful winch. Thanks to the high-quality build and multitudes of top-notch features, it's a very reliable product which is designed to handle the heaviest of vehicles. It costs less than many of its competitors but manages to provide better services, so it is well worth your money.
Pros
100% waterproof winch
Equipped with heavy-duty steel cable
Offers easy and smooth operation
Cons
The remote controller's range could've been wider
3.  RUGCEL IP68 Winch Review
Going for the more expensive winches with way too much power might be an overkill if your requirement falls far below their capabilities. This particular toolkit is designed for those who don't require much pulling power but looking for a sturdy and high-quality winch.
It is a lightweight and compact product designed for lighter use. With its 1.2 hp motor, it will have no trouble in dealing with vehicles that weigh below 3,500 lbs. For added safety, the motor is protected by a circuit breaker to protect it from short circuits or overloads.
Moreover, it's built with high-quality components to make it last longer. You won't have to worry about the winch rope breaking as the synthetic nylon is capable of absorbing lots of loads.
Being an IP68 rated, its 100% waterproof, which allows you to use it wherever you want. The free spooling clutch feature offers smooth pulling of the winch rope. Best of all, you'd appreciate the control that you get over the winching thanks to the innovative brake and planetary gear train.
This model offers the best price to performance ratio. If you're a beginner, you will find it easy to start out with it. Even with limited power, it can be extremely useful for casual use.
Pros
Boasts a compact and lightweight design
Features wireless control with a functional remote controller
Comes at a very affordable price
Cons
The instruction manual is poorly written
About This Brand Rugcel
Rugcel is a renowned brand that specializes in making incredible winches. Since 1999, it's been dedicating itself to developing and producing multitudes of electric and hydraulic winches along with many accessories.
With its extremely competent research team, it's been continuously innovating to make the winches more convenient and useful. Besides, its products are designed to be highly durable and capable. As a result, the brand has managed to attract and satisfy countless customers.
Rugcel is committed to providing high-quality winches. The performance that you'd get from its products is almost incomparable. Additionally, their customer support is worthy of praise. You can definitely rely on this brand's tools to save you from the trouble of getting stranded in inconvenient locations.
Frequently Asked Questions
Who makes rugcel winch?
Where are rugcel winches made?
Conclusion
Rugcel guarantees quality in its products. We've found them to be highly effective, functional, and affordable at the same time.
Investing in one of the winches mentioned in our Rugcel winch review would definitely be a great decision. That's because they are all durably constructed and capable of performing better than the competitors.
Also Read: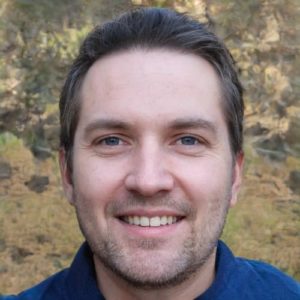 I'm Daniel Galbreath, founder of OffRoadersWorld.
I spend my spare time writing on this website, OffRoaders World. I share my thoughts and reviews on different types of gears, share tips sometimes. This website is specially created and regularly updated basically to help other folks like me when I started to solve the various problems they face, specially when they go off-roading.