Last Updated on July 6, 2021
The Best Jeep Wrangler Hitch Bike Rack
If you are looking for a hitch bike rack for jeep wrangler and you don't have the time to shop around then just go for this one. All in all, we love this one for its solid build, good locking features, and adjustability. This one can be the perfect go-to for your Jeep Wrangler.
But if you're on a tight budget, then go for Allen Sports hitch rack. This is the best budget option you can get.
You love your bikes, and you love your Jeep Wrangler, and you can't leave them behind as you go for your next adventure. So now you want a hitch bike rack; GREAT!
Not all the bike racks out there will be great, you know. At least, you'll need something that goes with your Wrangler. You'd want something that has a glossy metallic finish, can hold at least two bikes, heavy-duty and lightweight.
We can get you the best hitch bike rack for Jeep Wrangler, though. You'll get all the features you've been looking for. Let's get to the reviews.
8 Best Hitch Bike Racks for Jeep Wranglers
Relax and grab a refreshing soda. Out of hundreds of bike mounts, you can find in the market right now, these 8 are the top best hitch bike racks for jeep wrangler and the only ones you need to care about.
Kuat NV 2.0
Kuat is one of those brands you hear all the time if you know a little bit about bike racks. They make great products that are durable and get the job done, and this one isn't any different. This one can be the perfect go-to for your Jeep Wrangler.
Let's talk about the two of the things that stand out the most. First, this uses a no-tool installation system. The hand tightening hitch cam system makes it one of the easiest bike racks to install. That's headphones to the ears of people who don't want to spend hours fiddling with it when installing.
It will easily hold 2 bikes with each weighing 60 LBS. The wheelbase can be up to 48″ and the tires 4.8″.  Your bike will remain securely stored on it as well. There is a locking system integrated into the rack.
So, you don't have to worry about the bike falling over when you're driving around.
To make minor adjustments, there are adjustable cradles too. It helps keep your bike as stable as possible. Some low-end up racks will cause the bike to rattle when you're on the move. Thankfully, that isn't an issue with this one.
We also loved how well built it is. It has a glossy metallic coating that only looks good but is sure to help it last a long time as well. Imagine getting a bike rack that breaks within a couple of weeks?
Not only can it be dangerous when you drive, since your bike can fall off, it's also a major concern for other drivers on the road. All in all, we love this one for its solid build, good locking features, and adjustability. Oh, and there is also a trail bike stand included with this one too.
Pros 
Good build quality with a glossy metallic coating
Holds up to 2 bikes
The tool-less installation makes it super easy to get set up
Trail dock stand is included
Cons 
Thule T2 Pro XT/XTR
Thule is another big name in this list you would recognize easily. The good thing about buying from a reputed brand is you can be sure you will always get quality.  Check out the giant's new bike rack that goes for Jeep Wranglers only.
This rack can be attached to the back of your car just like a hitch carrier. That helps with your car's aerodynamics since you don't have anything big and heavy on the roof.
Speaking of getting quality with a name like Thule, this is an award-winning bike rack. It tells you that the guys over at Thule know a thing or two about what they're doing.
We love how well-made this is and how easy it is to install. It features a toolless auto attach system that lets you completely skip diving into your toolbox all the time. If you like tinkering with your tools, this might be disappointing, though.
But trust us when we say that it will get old very quickly if you always need to search for the right tool every time you want to install and remove it.
As for bike capacity, it will easily hold 2 bikes, with each being 60 LBS. And it doesn't make any frame contact. This is great news for your bike's durability. It won't scratch your bike when you're zooming around on the road with bikes attached to the rack.
Once the bike is on the rack, it isn't going anywhere either. There are solid cable locks to make sure your bike stays put in place, and you don't have to worry about the bikes falling off.
You may be wondering, "If this mounts to the rear of my vehicle, then what about rear access?" Well, there is a lever that Thule calls the HitchSwitch lever, which tilts the rack down. This opens up more space to allow you access to the rear of your car with ease.
Pros 
Good build quality
Holds up to 2 bikes of 60 LBS each
No frame contact to protect your bikes
Keeps the rear of the vehicle accessible
Toolless attachment system makes it easy to install and remove
Cons 
Rear-mounted racks aren't for everyone
Also Read: Bike racks for pickup trucks to buy in 2021
Allen Sports Hitch Racks
How about a rack that helps you lock bikes perfectly in place within a matter of minutes? With the quick locking hitch of this one and carry arms, placing your bike on the rack and locking it in is a piece of cake. And guess what? This is the best budget option you can get too.
Let's get the installation bit out of the way first. This one will attach with 2" hitch receivers with ease and also has two keys. So, if you like a standard mount and don't want to deal with something crazy, this is the one to go for.
It's very fast to install, thanks to the innovative (and patented) attaching design. That's one problem solved for you right there. It will easily carry two bikes and will keep them stable.
Drive your Jeep Wrangler on the highway or just around town without worrying that the bikes will fall off or be damaged. It has rubber straps that secure the bikes once you put them on this rack.
However, the straps also mean that the back access to your vehicle is very limited. Keep that in mind if you decide to get this one.
This rack won't really damage any bike that you place in it. As a word of caution, we would suggest being careful if you're going to put a carbon fiber frame bike. The sway cradle handles bikes gently, but on bumpy roads, it can be a bit of bad news for carbon fiber frames.
Lastly, the biggest gripe we have with this one is the lack of any security feature. That leaves it at the risk of thieves. But you can run a cable lock through the frame and lock it with the spare tire.
Pros 
Budget-friendly option
The arms will not damage your bike
Easy to install
Rubber straps work great for storing bikes in place and will keep them steady
Cons 
Not the best for carbon frame bikes
KAC Overdrive K2 Hitch Mounted Rack
We are almost half done with our best hitch bike racks for jeep wranglers review. This is the best time for this rack which gives you a balanced set of features with durability, ease of use, and solid mounting for your bikes.
If you haven't used a bike rack before, you will notice the cheaper ones will wobble when you drive your Jeep Wrangler. This can get annoying and is also not good for your bike either. KAC takes care of this very silly issue with its patented anti-wobble system.
So, now when you're on the road cruising along, you won't hear that rattling noise of the bikes wobbling.
Just like most of the mounting racks, we saw so far, this one also supports 2-bikes that can weigh up to 60 LBS each. That's great news if you must carry more than one bike, one for you and one for your significant other, for example.
This hitch mount rack fit most e-bikes, mounting bikes, and road bikes, thanks to the 5″ wide trays. They are heavy-duty trays, too, that will ensure longevity.
Speaking of heavy-duty, this rack is exceptionally well-built. An alloy steel construction gives it impressive strength, and the powder coating provides some extra protection from the elements.
Ease of use is another cool thing that stands out to us about this one. Not just ease of installation (which it has), but also the tilt design allows access to the rear of the vehicle easily.
And if you think you won't be using the rack for a while, you can also fold it up nice and tidy to make sure it won't be much of a bother either. That's a pretty considerate design feature if you ask us.
Then there is the ease of installation, as we mentioned. All of the parts come pre-assembled for the most part.  You can't use this one with an RV, though.
Pros 
Durable alloy steel build with a powder coating for longevity
Holds 2 bikes up to 60 LBS securely
Easy to install since most of the parts come pre-installed
Doesn't wobble or make annoying noise, thanks to the patented system
Cons 
Swagman XC2 Hitch Bike Rack
With a name as cool as that, you would expect this one to be one of the perfect hitch bike racks you can buy right now. If that's you, then pat yourself in the back because you're right.
This bike rack from the guys over at Swagman has some, well, swag. Let's just put it that way. First up, the XC2 is very easy to install. You don't need to fiddle around too much.
Once you assemble it, placing a bike on it is just as joyous as well. Your bikes won't be wobbling all over the place. This rack will keep it stable and secure with adjustable upright ratchet arms.
And it also fits bikes of different frame sizes. Frame sizes up to 23.2" are all fair game if you want us to be a bit more specific. All that's fine and dandy, but what about when you're not using it?
Don't worry; it won't just stare at you sitting there and doing nothing. If you're not going to use the rack, you can easily fold it and tuck it away. This gives you a cleaner look and protects the bike racks as well.
As for bike compatibility, it will easily store two bikes. Each bike's max weight is a bit lower than some of the others in this list, though. Its weight limit caps out at 35 LBS for each bike. The spare tire size needs to be between 20" – 29". If this doesn't fit your Jeep Wrangler, nothing will.
Pros 
Easy to assemble within just a few minutes
Holds up to 2 bikes securely
An Anti-wobble system is great for stability
Folds up and saves space when not in use
Durable build quality that will last
Cons 
The bike weight limit is a bit low
Kuat Racks Sherpa 2.0
So, you've seen the bike rack from Kuat Racks before. We have another one from the same brand in our hands. It's as solidly built as any other and perhaps even more. And it also has tons of features that make it one of a kind Jeep Wrangler bike rack.
Okay, let's get the disappointing bit out of the way. Most of the hitch bike racks we have seen so far hold two bikes with a weight of up to 60 LBS. The only exception is the previous one.
This rack from Kuat sits between the two weight capacities. It can still hold 2 bikes, but the weight needs to be 40 LBS or under. That's the max limit. The wheelbase of the bikes can be up to 47″. So, that's a plus. And the spare tires can be up to 3″.
You have 14" of spacing between the 2 bikes. That means your bikes won't scratch each other when you're on the road. Some bike racks will store the bikes way too close to each other.
And frankly, that's a bit outside of our comfort zone. The large spacing in this one is a breath of fresh air.
Its durability is great as well. All you need is to just look at this thing, and you can tell just how well made it is. It uses aluminum in its construction. That won't make it as durable as a steel rack, but it makes it lightweight though.
And this one also looks good as well. Which we believe is the first time we are mentioning in this review. That surely stands for something.
Pros 
Durable aluminum construction ensures it will last long
Ample space between the two bikes keeps them safe
Easy to install and use
Holds up to 2 bikes with weight up to 40 LBS
Lightweight and good-looking design
Cons 
The spacing can be too wide for some and may stick out
YAKIMA FullSwing Hitch Bike Rack
What's better than being able to carry two bikes? Carrying four bikes, of course! And that's exactly what this Yakima hitch mounted bike rack lets you do. Yakima is a very reputed brand, and it shows in the sheer quality of the product. Consider us impressed, but not surprised.
As we mentioned already, this rack can carry four bikes at the same time. But there is a slight caveat. If you have bikes with traditional frame geometry, then you're all set.
Some women's or mountain bikes will require a top tube adapter, and the adapter is sold separately. That leaves a bit of a sour taste in our mouths. But compared to how awesome the rest of the rack is, it's not an issue at all.
Just like the previous one, the max weight limit is 40 LBS. This isn't particularly impressive but will be just fine for most people actually. One special thing about this one is the padded arms.
The cushy padding makes sure your precious bikes are perfectly safe when you place them on the mount. It won't scratch your bike or damage the frame.
Have a particularly nice bike and are afraid of thieves? Well, thanks to the competent security system, stealing won't be a problem either. It uses an SKS locking system. That stands for 'Same Key System', which locks both the bike and rack safely away from thieves.
And of course, it mounts to the back of your car but doesn't worry about back access. It also swings out. That gives you complete access to the back of your Wrangler. The full convenience of having a rear-mount bike rack to store your bike without losing rear vehicle access is a complete win-win.
Lastly, it's very easy to install too. Completely tool-free, and the AutoPin system will align and lock the jeep wrangler bike rack securely to the hitch.
Pros
Easy to install and doesn't require any tools
Durable build quality
Holds up to 4 bikes of up to 40 LBS each
Secure SKS locking system keeps thieves away
Cons 
The weight limit is a bit low
Thule Apex XT
For our last best hitch bike rack for a jeep wrangler, we have this impressive bike rack from Thule again. The Apex XT can store four bikes at a time and features all the things you would need in a balanced and well-built package.
Once your bikes are in the rack, be sure they aren't going anywhere and won't wobble too much either. The anti-sway cradles do their job perfectly and will not rattle or wobble when on the move.
This is especially a good thing since it can carry four bikes at the same time. Imagine having to deal with four wobbling bikes at the back of your car – a pure nightmare.
Getting bikes on the hitch bike rack is a breeze too. It features quick attach technology that's just as easy to use as securely it fits the bikes. You have a ratcheting cradle strap to keep the bikes in place and also a locking knob.
The knob will securely attach the rack to your car and keep thieves away. For extra protection, you can also use locking cable to attach the bike to the rack as well. Which is something we recommend you always do anyway.
If you need to access the rear of your Jeep Wrangler, the hitch mount rack will conveniently tilt down. While it doesn't swing away completely, it's still something. Compatibility isn't an issue either. It will fit different bike's frame sizes.
Plus, you can also get different sizes which can fit 2 bikes or even five bikes. Oh, and there is one that can swing away too.
Pros 
Great design and durability
Easy to install
Holds 4 bikes at the same time
Tilts down to give access to the rear of the vehicle
Keeps the bike and the rack safe and secure from thieves
Cons 
Tilt down mechanism isn't the best
Wrapping Up
There you have it. Now that you know which is the best hitch bike rack for your jeep wrangler, you can easily pick the one that's right for you. However, if you ask us, we'd go for something that comes from Kuat.
With its superb build quality and features, you can't ignore the Kuat NV 2.0 as the most reliable one in this bunch. It's the best overall according to us. If you need to save some money on bike racks, Allen Sports Hitch Racks, on the other hand, are a great value as well.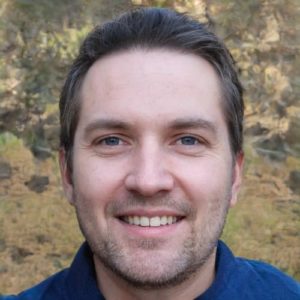 I'm Daniel Galbreath, founder of OffRoadersWorld.
I spend my spare time writing on this website, OffRoaders World. I share my thoughts and reviews on different types of gears, share tips sometimes. This website is specially created and regularly updated basically to help other folks like me when I started to solve the various problems they face, specially when they go off-roading.