Last Updated on June 28, 2021
Biking is fun, but loading them into your car is a tedious task. You need to dismantle it and even then it eats up almost all your trunk space.
Bike racks exist solely to solve this problem by supporting your bikes to the back of your car, making the loading and unloading process easier without invading your cargo space.
There exist many types of bike racks, but today I will review some of the best hitch racks of a known brand called Overdrive.
Overdrive series hitch racks are special as they are going toe to toe with other expensive name brands. However, their product comes at marginally lower prices while keeping the quality intact.
Overdrive Sport Bike Hitch Mounted Rack Review
1. Overdrive Sport 2-Bike Hitch Mounted Rack
This hitch is designed to carry two bikes that weighing 60 lbs each. As it can hold the heavier load, this rack works well for  E-bikes other than standard bicycles.
The carrier utilizes a patented anti-wobble mechanism that ensures your bike won't move and keep it safe while on the road.
Another interesting feature of this rack is the quick-release tilt design which makes the trunk more accessible, and it also comes in handy while loading and unloading your bike.
This hitch rack can be folded when you aren't using it. Making it less likely to stick out, and it doesn't look awkward either. There are also adjustable wheel holders that can accommodate up to 5 inch wide fat tires.
Another standout aspect of this hitch is how strong and secure it is. It's robustly built and the steel tubing is powder-coated, there's also a rear reflector for increased visibility to prevent accidents.
Overall, this hitch rack is well designed with user satisfaction being given utmost priority, and it shows. This hitch rack comes at a very low price compared to what it has to offer.
Pros
Heavy duty and well designed
Smooth tilt feature
Reasonably priced
You can fold it  up when you aren't using it
Anti-wobble system
Cons
Velcro straps and locking pin are a bit short for fat tire bikes
2. Overdrive Sport 4-Bike Hitch Mounted Rack
This rack claims to fit extra heavyweight bikes and I don't believe they have exaggerated even a little when they advertised it. This rack can easily handle 4 massive bikes and that too with an ample amount of space in between them.
Despite being a large and heavy bike rack, the installation process is fairly quick. Something I found very convenient is that it can be adjusted as a 2 or 3 bike rack by installing tire loops necessary for the amount of bike you want to load. Therefore, it can be switched to two bike rack easily.
The patented anti-wobble system it comes with does what it says. Once you install this rack, it will stay still on the back of your car solidly and your bike won't sway even when the car is moving.
Pros
Heavy duty and well designed
Cargo space is easily accessible thanks to quick-release tilt design
Highly customizable
Anti-wobble system
Cons
This rack is on the heavier side
3. Overdrive Sports C2 Bike Rack Bicycle Carrier – Front Clamping, Platform Style
This Overdrive hitch rack can carry 2 bikes of 120 lbs gross weight pretty easily. It's well built and able to handle a wide range of bikes including fat bikes with up to  5″ tire width.
The design of this bike rack is also very user-friendly, like the previous hitch racks I have mentioned above. It has quick-release tilting to provide some amount of cargo access and the rack can be folded when not in use. However, tilting is not recommended when the bike is loaded onto the rack.
It comes with a heavy duty locking cable and hitch pin adapter that is compatible with 1.25″ and 2″ hitch. Bike securing strap and rear reflector are also included.
You don't have to worry about bikes making contact with each other or sliding off of the rack thanks to the front clamping mechanism.
In conclusion, I can't recommend this rack highly enough as it has amazing features and comes at half the price of similar quality bike racks.
Pros
Along with an anti-wobble system. front clamping style is used to hold the bike securely
Can carry a wide range of bikes
Reasonably priced
It can be folded up when the bikes are unloaded
Smooth tilt feature
Cons
Verdict
Overdrive is a successful manufacturer that has been producing great products for nearly two decades, their products are of excellent quality while often being priced almost half as much as their competitors.
The hitch mounted racks I have mentioned are also known for their great value. All of these racks are amazingly designed and full of features with next to no downside. They are definitely a worthy buy.
Also Read: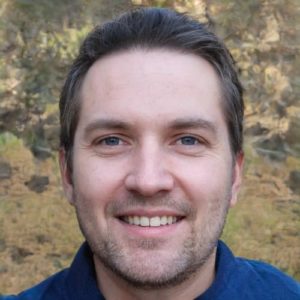 I'm Daniel Galbreath, founder of OffRoadersWorld.
I spend my spare time writing on this website, OffRoaders World. I share my thoughts and reviews on different types of gears, share tips sometimes. This website is specially created and regularly updated basically to help other folks like me when I started to solve the various problems they face, specially when they go off-roading.