Last Updated on August 4, 2022
The best X-Bull winch
If you are looking for X-Bull winches but don't know which version will be better then just go for this one. At this price, its performance and build quality are unparalleled.

X-Bull has been in the business for 10+ years. They have gained popularity pretty quickly.
Their winches don't cost a fortune like other brands so maybe you are wondering if their quality is good, right?
I did research on them, researched for more than 20 hours actually. I checked everything about them I could, compared with other brands also considered a lot of their previous customer's opinions.
Using my research findings, I've prepared this X-Bull winch review. I'm going to review four of their top models, overall quality, also mention their ins & out. At last, I'll give a conclusion to what I think of X-Bull winches and tell whether you should buy them or not.
Once you finish reading this guide, I'm sure you will be able to decide on the best X Bull winch against your needs and budget.
Suggested Read:
Top 4 Best X-Bull Winches Review
1. X-Bull 12V Synthetic Rope Winch 13,000 lb Load Capacity (Top Pick x-bull winch for Truck/Jeep)
Pros
Waterproof IP67 rated
Dust cover included
Separate overload protector device
Wired & wireless remote
85 ft synthetic rope is remarkably lightweight
Easy to install and operate
Cost-effective
Relocatable and sealed solenoid
3 stage planetary gear system
Cons
A little noisy
The instruction manual is ok but it could have been more pictorial to make it even easier to understand for the non-electrician guys
This electric winch is a handy solution to get vehicles unstuck effortlessly without costing a fortune. It's definitely a good option instead of going for a pricey brand like Warn.
This heavy duty X-Bull 12v 13,000 lbs winch is capable of pulling over any weight up to 13,000 lbs.
But to get the best result ensuring the longevity of the winch and safety at the same time, you should follow a rule of thumb.

You are recommended to use a winch that has at least 1.5 times more weight load capacity than the gross weight of the vehicle.
That's why you better keep the gross weight of the vehicle up to 8,666 lbs when you use this winch.
The battery-operated (battery comes with the package) latest generation wireless remote control works well within 98 ft range (as per the company claim).
Practically, it shouldn't cause any trouble whatsoever within the 60 ft range. Above that, you might feel a bit of trouble.
The wired remote is quite big to grip it comfortably and push the buttons with ease.
The synthetic rope makes this winch a light unit, and the length of the line (85' or 26 meters) is quite long to fit for heavy-duty jobs. It can float in water, which I believe is a must-have feature for a waterproof IP67 grade winch. This synthetic cable works even if it's -20-degree centigrade.
I liked the easy-to-turn free spooling clutch lever, it helps a lot for controlling the winching process and fast rope payout. It also features a heavy-duty sealed contactor and an alloy hawse fairlead which ensures durability.
The electric winch cover that comes with the kit is waterproof and fits the winch quite well to keep it from outside materials. Overall, X-Bull 12v synthetic rope winch is one of the top winches from X-Bull that is not too pricey yet the quality is really good.
Video: X-Bull 12v 13,000 Winch (Black) in Action

2. X-Bull 12V 12,000 lbs Load Capacity Winch Review
Pros
Easy to install and operate
Includes two wireless remotes and one wired remote
Heavy-duty 85' steel cable going through a 4-way roller fairlead
Solenoid is relocatable and all-weather sealed
Waterproof IP67 motor
3 stage planetary gear system
Unbeatable price
Cons
The cable tends to get tangled sometimes
No synthetic rope option
No dust cover
As a whole, it's another good electric winch for recovering anything where a 12,000 lb load capacity fits best.
The X-Bull 12v steel cable winch still has a decent 12,000 lbs load capacity. This winch has plenty of power to recover your vehicle or pull over anything that weighs below 12,000 lbs. Best if you keep the weight of the towing object up to 8,000 lbs.
It is not as high as the high-end models in the market, but for the price, this is very impressive. Besides, aside from the capacity, all the essential features you need in a winch is present in this model.
This model features a 3 stage planetary gear system. In terms of gear ratio, the 256:1 ratio featured in this will not let you down. This just means greater torque, which in turn enables the winch to work more quickly and smoothly.
What's more, you have the option to use a wired remote or a wireless one, depending on your preference. Both remotes come upon purchase. You'll get two wireless remotes and one wired remote.
The 4.5KW, series-wound motor is really powerful. It also has a power in and out feature, which ensures positive load control. The manufacturer incorporated an automatic load holding feature in this model's brake system. This adds to the product's safety.
This particular electric winch model features a stainless-steel cable. You do not have to question its durability. The free spooling clutch makes the rope payout faster. Having a synthetic rope option would be nice.
Even though the company claims this is an IP67 rated winch, still I would like to be cautious to keep it from unnecessary water contact.
3. X Bull 4,500 lb Synthetic Rope Electric Winch(For ATV/UTV)
Pros
Compact and lightweight
IP67 rated
Handlebar rocker switch and wireless remote control
50' synthetic rope
Can install the solenoid at any suitable place and it's sealed to keep it from outside materials
Wires are substantially long
Solid build
Inexpensive
Cons
Instruction manual needs improvement
Dashboard switch would have been great
From my observation, this X Bull 4,500 lbs 12v synthetic rope winch is a high-quality winch and a great option for UTV/ATVs. You can afford it without breaking your bank balance.
Altogether, a good affordable option to get your UTV/ATV unstuck from the mud.
X-Bull 12v synthetic rope electric winch is the best x-bull winch for towing UTV/ATVs if you keep the weight up to 3000 lbs.
This electric winch offers an automatic load-holding brake for your safety. An easy-to-operate free spooling clutch and a 3-stage planetary gear system provide better control for the towing process.
As this one is the same new-generation wireless remote, so you can expect it's working flawlessly within 60 ft range at least.
Also, X-Bull 4,500 lb winch comes with 50 ft synthetic rope which is enough for this load capacity winches. As the synthetic rope is very lightweight, using this on ATV/UTV feels much better than steel cable ones.
In case you are a big fan of steel cable, you can buy the steel cable version straightaway. Everything is the same, just that it has steel cable instead of Dyneema synthetic cable; also steel cable version costs less. The length of the steel cable is also 50 ft and it goes through a roller fairlead.
Though this X-Bull winch doesn't come with a dashboard switch, still you have the option to buy a switch separately and use it with this winch.
4. X-Bull 12V 3,000 lbs Load Capacity Winch Review
Pros
Compact and lightweight
Easy to carry along
Easy to install and operate
Wired and wireless remote
Handlebar rocker switch
Relocatable sealed control box included
49' steel cable going through a roller fairlead (synthetic option available)
Power-in, power-out feature for positive load control
Inexpensive
Cons
Quite noisy
Instruction manual is not up to the standard
I believe the X-Bull 12v 3,000lbs winch is another good option for your UTV/ATVs that costs very little money. I'm not telling the quality is equal to a brand like Warn but considering the price, it's quite good.
Well, if you ask me to vote between the 4,500 lbs and 3,000 lbs X-Bull winch, I will vote for the 4,500 lb one. If adding a few more bucks gets me a 50% increase, I'm happy to pay that. Anyway, if you are sure that you won't need more than 3,000 lb load capacity then you can choose to go for this 3,000 lb capacity one.
X-Bull 12v 3,000 lb load capacity winch is well capable of towing anything weighing below 3,000 lbs. To get the best result, you should keep the gross weight of your UTV/ATV up to 2,000 lbs.
This electric winch offers standard useful features like other winches. For instance, the three stage planetary gear system, and free spooling clutch for better control. An automatic load-holding brake system for better safety.
If you are interested in buying the synthetic rope version of this X-Bull winch, here is the link. Everything is the same. Just that the synthetic cable version comes with hawse fairlead and costs a few more extra bucks. As expected, the synthetic rope version is even lighter than the steel cable version.
Verdict on Best X-Bull Winch Review
I recommend you to go for the X-Bull brand if you have a tight budget and you want the best bang for your bucks.
These winches are some of the top affordable winch options to go for compared to other pricey brands. For the price, their quality is well worth the money.
If you don't need a winch for heavy and frequent usages then these are the perfect option. They are pretty durable and will last long enough to make it well worth the money.
However, you shouldn't expect that you will be getting the highest quality model at this price. You should go for Warn ZEON or Warn VR if you need a winch for heavy usage and use too frequently. Although these will cost 3 to 5 times more than X-Bull winches.
About the Brand X-Bull
X-Bull is an Australian company, started about 9+ years ago. X Bull is a trustworthy name in the winch industry. They have become famous quickly. No brand can earn such a reputation without producing high-quality products and X-Bull is not an exception either. They gained a good reputation by producing high-quality products.
They are mainly focused on making 4×4 parts such as winches and other recovery equipment. They also make tire valves, tire repair tools, wheel spacers, wheel nuts, wheel weight, and air tools. They have five warehouses in the USA, Australia and Spain.
Best X-Bull Winch FAQ
Ques: Who makes X-Bull winch?
Ans: An Australia-based company "X-Bull" makes X-Bull winch.
Ques: Where are X-Bull winches manufactured?
Ans: X-Bull sources the winch parts from China(most other winch brands do the same) then assembles it and sells from their USA, Australia, and Spain warehouse.
Ques: Are 12v X-Bull winches waterproof?
Ans: Yes x-bull 12v is a waterproof synthetic winch. Most of the X-Bull winches are waterproof and have a waterproof IP67 rating.
Ques: Are X-Bull winches any good?
Ans: X-bull makes good-quality winches and comes at an affordable price range. Their winch quality is great at its price point if compared with other brands. They are worth it given the price range.
Ques: How good are X-Bull winches?
Ans: X-Bull winches are durable and easily lasts several years. Their quality may not be the best of the best, at least their quality is above average.
That's the end of the X-Bull winch review and guide. Now it's all in your pitch. As you have read this review, I hope you now know if you should buy X-Bull winch or not.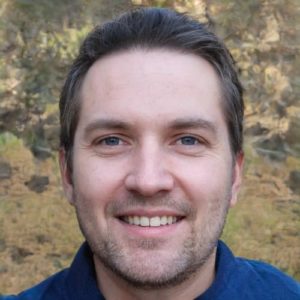 I'm Daniel Galbreath, founder of OffRoadersWorld.
I spend my spare time writing on this website, OffRoaders World. I share my thoughts and reviews on different types of gears, share tips sometimes. This website is specially created and regularly updated basically to help other folks like me when I started to solve the various problems they face, specially when they go off-roading.