Last Updated on July 16, 2021
You can easily buy a winch for your FJ Cruiser to make it an off-roading monster. They sure do come with tons of cool features like efficient and faster motors. But there are some little details you need to keep in mind, for example, will it fit on your car or not. And to the untrained eye, these things can be easily missed.
This review will tell you which is the best winch for FJ Cruiser you can buy right now. What you should be looking for is a line capacity of at least over 8000 LBS and also a steel construction for improved durability.
FJ Cruiser Winch Comparison
IMAGE
PRODUCT
DETAILS

Top Pick

Top Pick

Capacity: 12,000 lb.
Rope: Synthetic

Check On Amazon

Premium Pick

Premium Pick

Capacity:8000 lb – 12,000 lb
Rope: Synthetic/Steel

Check On Amazon

Budget Pick

Budget Pick

Capacity: 9500 lb – 17,500 lb
Rope: Steel

Check On Amazon

Capacity: 8000 lb.
Rope: Steel

Check On Amazon
4 Best Winch for FJ Cruiser
The problem with picking out a winch is there are just so many options in the market. They all look like they have the same set of features and offer the same benefits. However, that isn't quite true. And to save yourself from sifting through all the models, here are the top 4.
Smittybilt 98612 XRC Gen 3
Smittybilt is perhaps one of the biggest names you will see on this list. They are one of the best manufacturers of winches, and it's no surprise they did a fantastic job with this one as well and fits the FJ Cruiser like a glove.
If you want power, then this is the one to get. And let us tell you one thing, power in winches matter. There is no point in getting one that lacks oomph and isn't able to do its job right.
You get one of the highest HP ratings here. 7 HP, to be more specific. That's quite an impressive number and is quite high when you take the industry standards into account.
It's also faster and more efficient. This is the 3rd generation model of this winch, and benefits over the previous one include 12% faster line speed and less amp draw.
The rope is also very tough, and you won't need to worry about it breaking on you. It has an aluminum hawse fairlead which reduces wear and tears on the rope as well.
To protect the winch even further, there is also a load indicator. It tells you how much maximum load it can handle so that you don't end up damaging it. As a cherry on top, there is a remote flashlight that helps you operate in the dark easily.
Pros 
7 HP gives you lots of power
Durable build quality
Easy to use with a built-in flashlight
12% faster line speed and power-efficient
12000 LBS of weight capacity gives you tons of pulling power
Cons 
Might be overkill for some
Warn 89611 ZEON 10-S
If the previous one is way too much power for your needs and you want something that's also very reliable, then this one deserves a closer look. It's a more modestly powerful winch compatible with FJ Cruisers and one of the best winches for FJ Cruiser.
Durability is something the Warn 89611 ZEON has completely figured out. The winch drum is made from aluminum and is surprisingly lightweight. It goes to prove that just because something is lightweight doesn't mean it's poorly made.
This one will also reduce rope wear and tear, which means you can use it for longer without needing to replace it. It has a black powder coating, and the stainless-steel fastener gives you superb longevity.
Then there are the various mounting options as well. The control pack can be either mounted remotely or attached to the recovery winch. That gives you quite a lot of versatility.
If you're wondering about power, which you should, by the way, this winch has a capacity of 10000 LBS. No, we didn't mistakenly add too many zeros. 10000 LBS of capacity really is quite an impressive number for a winch that looks this good.
This is the 10-S model. That means it uses synthetic rope and uses a hawse fairlead. You can also find it in different sizes. For example, there are ZEON 8, ZEON 10, ZEON 12-S, and the ZEON 12 as well.
Pros 
The high capability of 10000 LBS can be used in all kinds of scenarios
Durable stainless steel and aluminum construction
Convertible control pack with various mounting options
Sleek and modern design
Cons 
No flashlight for easy nighttime use
Smittybilt XRC 97495 GEN 2
Another winch for your FJ Cruiser, another Smittybilt. For those who want to save a little bit of cash but still get a good quality winch, the 97495 XRC Gen 2 is a perfect choice.
Don't worry; you don't sacrifice much by going with the 2nd generation version of the product. You still get a healthy 6.6 HP motor with a load capacity of 9500 LBS. That might not be the same as some of our other models in this list, but it is still quite a lot of power.
The gear system is pretty good with this one as well. It's a 161:28:1 which lets you make the most of the power.
Another cool feature is the remote-control system. You don't have to operate the winch manually and can get rid of manual labor. Not bad for a recovery winch that can be mounted easily on your FJ Cruiser.
Those of you who are worried about assembly and fear that it might be a problem, let us put an end to that right away. The included kit has all the wiring required for installation. So, the DIY fans among you can rejoice.
Here is the thing about this one, remember how we mentioned that it has a maximum load capacity of 9500 LBS? Well, you can get different models with a higher weight capacity too.
You can choose the Smittybilt 97415 , 97417, 98412, or 97412 model. All these have different maximum weight limits that can go as high as up to 17000 LBS.
Pros 
Powerful motor with a high maximum load capacity
All wiring required for installation comes with the kit
Impressive gear ratio gives you the best use of the power
The wireless remote operation takes away the need for manual labor
Cons 
A budget option not suitable for those who want the top of the line one
WARN 96800 VR8 12V
This one is a bit special. You get separate control packs for various mounting options, which makes it easy to mount even on your FJ Cruiser. And the low-profile design makes fitting this on a Jeep or SUV a total breeze.
Power is something this winch has plenty of. With a maximum line pull of 8000 LBS, you can be sure it will get the job done and do it well. The gear system is also quite impressive.
The line speed is very good. Since it uses a series-wound motor, you don't wait an eternity. It's a planetary system gear with a 216:1 ratio that makes proper use of its power.
This one is quite durable as well. First of all, the waterproof contactor control makes sure you get the utmost reliability.
On top of that, the rope is made from steel. It won't break, and wear is kept to a minimum. When shopping for a recovery winch, this one from the guys over at WARN really is an easy one to recommend for us.
Pros 
Durable build quality with waterproof contactor control
216:1 gear ratio makes proper use of all the power
Steel rope means it won't snap easily
8000 LBS of line pull capacity makes it suitable for different kinds of tasks
Easy mounting options with a low-profile design
Cons
Waterproofing can stop working if the contactor cracks
Wrapping Up
When choosing the best winch for FJ Cruiser, it just comes down to your personal needs. Evaluate how much power you need and what other features you want.
For the utmost power, you can go with Smittybilt 98612 XRC Gen 3, and the Warn 89611 ZEON 10-S is great for reliability. All of these have solid build quality and longevity. So, you can buy any unit without worry in the world.
How to Choose the Best Winch for fj Cruiser
Winch type and capacity
The first and foremost thing you need to consider while purchasing a winch for your fj cruiser is the winch type and capacity. There are two types of winch. The electric winch and the hydraulic winch. I recommend you go for an electric winch.
Now, the question is about the winch pulling power? Well, it is recommended to purchase a winch whose pulling power is 1.5 times greater than the weight of your vehicle. If your vehicle weight is 5000 lbs, then you should pick a winch that holds 7500 lbs pulling capacity.
Winch rope type and length
The second thing is winch rope. Here, you have two options. You can go for either steel cable or synthetic rope. Both of the rope is good. As you are going to deal with your fj cruiser, so the synthetic rope will be fine. It is easy to use also.
After selecting the rope type, you need to think about the recovery winch rope. Remember, a long rope is not good always. It decreases the pulling capacity. It is better to have your winch rope short. You can take an extra rope with you though.
Mounting systems
Well, a winch can be mounted in different parts of your vehicle. There are some winches in the market that may ask you to remove your fj cruiser bumper. So, pay heed to this issue if you are worried about this. You can also check our reviews of winch mounting plates.
Frequently Asked Questions
What is the average weight of fj cruiser?
The average weight of an fj cruiser is about 4250 lbs. Remember, it's an average weight. The weight for fj cruiser varies from model to model.
What capacity of winch do I need to pull my fj cruiser?
Well, it actually depends on the weight of your vehicle. You should multiply the vehicle weight by 1.5. Thus, you will get the actual winch capacity you need.
Which one is better? Steel cable or synthetic rope?
The steel cable is used for heavy-duty. As you will be going to deal with your fj cruiser, the synthetic cable should be fine.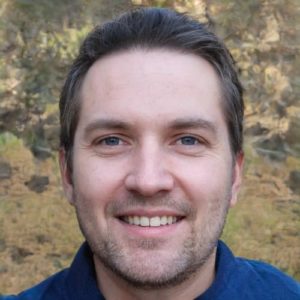 I'm Daniel Galbreath, founder of OffRoadersWorld.
I spend my spare time writing on this website, OffRoaders World. I share my thoughts and reviews on different types of gears, share tips sometimes. This website is specially created and regularly updated basically to help other folks like me when I started to solve the various problems they face, specially when they go off-roading.