Last Updated on July 13, 2021
Finding the perfect winch according to your needs isn't an easy job. Lots of people get confused when it comes to choosing a winch as there are a lot of winch brands available.
However, In this Castool winch review article, I have reviewed two winches from Castool to help you find the best winch for your needs.
Castool Winch is a company that has been around for years. In that time, it's been providing quality products to the market and earning their reputation as being a reliable manufacturer of winches. This review will be taking an in-depth look at one of their most popular models
Castool Winch Review
1. Castool 7500 lbs Winch Review
This winch has both power-driven and manual operation modes for spooling and pulling cable. The low-noise operation of this winch will help you while night fishing. The dynamic brake and mechanical friction brake of this winch offers you an easy stopping system. However, this winch is not only to use on a boat, but it can also be used in a car too.
Pros
A massive pulling capacity of 7500lbs.
Offers 30% more wincing power than usual.
Has both mechanical and friction brake.
Offers a dual-mode operation.
It comes with overloading protection and low noise design.
Comes with a 30ft long power cord and rocker switch corded remote control.
It offers versatility and portability.
Cons
The winch brake doesn't hold the cable under pressure
2. Castool 4000 lbs Waterproof Winch Review
However, this winch can be used for a variety of purposes such as for ATV/UTV or building boats. Besides, The single-stage planetary gear system makes the winching fast. The waterproof property of this winch allows you to operate your winching even under the water.
Pros
It offers a pulling capacity of 4000lbs
It comes with an automatic load-holding brake system.
It can be used for multiple purposes.
It offers first-line speed.
It comes with 44.9ft long steel cable and roller fairlead.
Waterproof.
Easy to operate.
Cons
No installation guide included
Inadequate bolts or nuts for assembling.
About the Brand Castool
In the 1980s, Castool started their journey as " Castool precision Turing and Honing"  when they used to produce hardened tool steels, liners, steam and containers for aluminum extruders.
In their field,  Castool was the first supplier for qualifying ISO 9000. They are also the first to meet the stringent requirements of QS9000.
However, the first major project tackled by Castool was analyzing the features of all the fixed blocks than available and developing the better one. After a few days, Castool changed its name to Castool Precision Tooling. They also put their newly patented two-piece expanding dummy block on the market.
You can also read our reviews of top winches from goplus/ Zeak/ champion power equipment.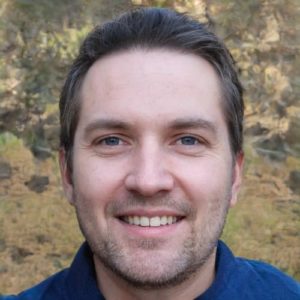 I'm Daniel Galbreath, founder of OffRoadersWorld.
I spend my spare time writing on this website, OffRoaders World. I share my thoughts and reviews on different types of gears, share tips sometimes. This website is specially created and regularly updated basically to help other folks like me when I started to solve the various problems they face, specially when they go off-roading.