Last Updated on June 25, 2021
A winch is a must have for anyone who spends time off-roading. It can get you out of sticky situations whether it be mud, sand, terrain etc.
But there are a lot of winch brands available in the market which makes it confusing to find the perfect winch. In this article, I have reviewed 3 top-rated goplus winches to help you decide if you should buy it or not.
Related Posts:
Goplus Winch Review
1. Goplus 13000 lbs 12V Electric Wireless Winch Review
The three-stage planetary gear will make the winching operation smooth. Besides, this winch features sturdy steel gear. This sturdy steel gear will help for a long time winching operation. Moreover, this winch features a high-quality brake clutch with long durability. The exciting feature of this winch is it comes with an IP67 rating waterproof system.  A 93 ft long heavy steel cable comes with a roller fairlead to guide the steel cable in the drum.
However, This winch offers you a safe winching operation offering both wired and wireless remote. You can operate your winching operation from a safe distance. With an instruction manual and easy installation system, trust me you will have a good winching operation with this winch.
Pros
Comes with a massive capacity of 13000lbs
It features a powerful copper motor with high stability.
Comes with 93 ft long heavy steel cable with a roller fairlead
Comes with Sturdy steel gear for a long time use
Offers three-stage planetary gear
Features quality brake clutch with long durability
IP67 waterproof
Both wire and wireless remote control
Easy installation system.
Cons
2. Goplus 12000 lbs 12V Electric Wireless Winch Review
A high-quality clutch is also available in this winch. With an IP67 waterproof rating, this winch also allows continuing winching under the water. This winch also comes with 93 ft long heavy steel cable with a roller fairlead. For safe winching operation, a wireless remote is offered with a wired remote. This winch also comes with an instruction manual with an easy installation system.
3. Goplus 10000 lbs 12V Electric Wireless Winch Review
winch can pull a capacity of 10000lbs
. Without it, it holds the same features and mechanism.
About the Brand Goplus
Goplus is a regular tool supplier. They provide different types of products such as home items, garden items, hardware equipment, industrial products and more. Go plus aim is to provide excellent products to its customers at a reasonable price.
Verdict on Goplus Winch
Well, I have reviewed three  Goplus winches and tried to mention all the pros and cons of these winches. Now it's your turn to take your decision.
My recommendation – Mentioned three winches bear almost the same feature. The difference is only in their capacity. So there is nothing much different. If you are looking for a winch for excessive load, then you should go for a high capacity winch.
Also Read: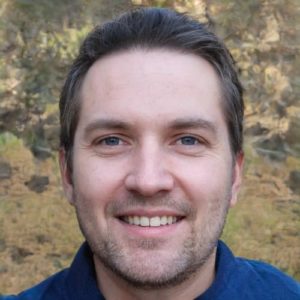 I'm Daniel Galbreath, founder of OffRoadersWorld.
I spend my spare time writing on this website, OffRoaders World. I share my thoughts and reviews on different types of gears, share tips sometimes. This website is specially created and regularly updated basically to help other folks like me when I started to solve the various problems they face, specially when they go off-roading.