Last Updated on June 6, 2021
Champion has been making various types of winches for a long time. Their winch pricing is in the moderate range.
While the pricing is good for an average user there is always a concern for quality. You might not be familiar with the brand or you might not know which of their winch model will be good or bad. To clear your confusion, I decided to do this Champion winch review.
In this post, I will review the top 5 Champion winches. I will be honest and will put all the best and worst characteristics of Champion winch.
Also Read:
Top 5 Champion Winch Review
Now let me walk you through some of the best Champion winches.
1. Champion 10,000 lb. Winch Kit Review – Truck/SUV
10,000-lb winch
is my top pick for the list. Although it has a few cons, they can be ignored because of its sheer power. As I said earlier, it can break under heavy loads, and it happens if you winch it at odd angles.
I would suggest you use it according to the instructions provided and then you will get decent results.
It has a waterproof 12 volt  DC motor that can be used at a depth of 1.5 meters. The galvanized steel cable is 85-foot-long and has a line speed of 3.9 feet per minute under load, which I consider as a fair amount of speed. The rope is all-weather resistant, and you can use it in harsh climates.
Moreover, the best feature I liked in this product is the all-weather resistant wired remote, which can be used from a distance of 12 feet. You can maintain your safe distance while using it for heavy-duty works. The 4-way roller fairlead mechanism aids in smooth spooling with the help of a 2.5 X 8.8 drum.
You can install it with the speed mount hitch adapter (2-inch), which has adjustable handles in three positions. These handles also help in protecting the winch.
Overall, this winch is one of the best in class. It is best suitable for pulling trucks and SUVs. With few minor defects, it still stands out in performance. With some minor tweaks, you can get top-notch performance.
Pros
10,000 lbs line pulling power
Wired remote control which can be operated from a distance of 12 feet
4-way roller mechanism
Dynamic braking system
Lightweight (1.1 pounds)
Waterproof motor
A three-stage planetary gear system
Cons
Susceptible to breakage when used under heavy loads
Mediocre chassis
Rare hitch hook-up must be purchased separately
Let's watch an unboxing video of Champion 10,000 lb winch
2. Champion 4500 lb. Wireless Winch Kit Review – ATV/UTV
It has a 4500 lbs load capacity with which you can pull MDF's, tree logs, and even an SUV. The three-stage planetary gear system, along with a 4-way roller fairlead mechanism, generates 4.6 feet per minute spooling speed under heavy load.
There are very few wireless winches out there in there in the market, which provide a roller spooling mechanism. The dynamic braking system helps in preventing the wear and tear of the gear system when subjected to heavy load.
When not in use, the winch will auto shut-off itself from the power source to save battery life. You can easily mount this on your ATV or other supported vehicles such as SUV.
The company claims that the remote can be operated from 50-foot long distance, but when I tested the device, the remote struggled when I walked 20-foot away from the winch. Still, 20-foot is a decent distance to keep you away from harm.
Although the motor is not certified as waterproof, it will survive the splashes of mud and water. But make sure you don't submerge it in water. Another primary concern for me is the diameter of the rope.
With a capacity to pull up 4500 lbs, it could cause mechanical wear and tear. It didn't happen to me since I used it only for testing purposes, but it is advisable to use it with extra caution.
Overall, the Champion 4500 lbs wireless winch is an excellent option for regular users who don't need heavy-duty winches. It is best suitable for ATVs and also a few SUVs. Don't subject it to heavy loads as it may result in the breakage of the device.
Pros
Wireless winch kit
You can operate from a distance of 50 feet
Auto shut-off mechanism to preserve the battery life
Roller fairlead mechanism
38-foot galvanized steel rope
Dynamic braking system
Cons
The motor is not waterproof
Remote reception is not perfect
3. Champion 3500 lb. ATV/UTV Synthetic Rope Winch Kit Review
It has a weak fairlead mechanism. While many winches incorporate a 4-way roller fairlead mechanism, this winch uses a hawse mechanism, which results in an average performance. Apart from this flaw, there is nothing much negative about this winch.
Since it is a smaller winch, it is evident that it has lesser pulling power. But the synthetic rope does very well and has better features than the galvanized steel. It eliminates the recoil since it stores lesser kinetic energy.
The three-stage planetary gear system with a gear reduction ratio of 171:1  aids in the free spooling of the synthetic rope at a speed of 9.8 feet per minute. Another great feature is that the line will float in water. So, recovering it is quite easy.
With the standard mounting channel, you can install it on most of the ATVs, and with a remote length of 10.3 feet, you can operate this winch from a minimum safe distance for a safer winching experience. As it is a smaller winch, you can use this for winching MDFs, medium to large tree logs, and also ATVs.
Champion 3500 winch is excellent, but it could have been much better if it had a roller fairlead mechanism. If you are not a hardcore user or if your budget is limited, you can opt for this product, and it won't disappoint you.
Pros
A small yet powerful winch
50-foot long synthetic rope
All-weather resistant wired remote control
A 3-stage planetary gear system
Dynamic braking system
Floats on water
Cons
Hawse fairlead mechanism
Not enough power for winching heavy loads
4. Champion 3000 lb. Winch Kit Review – ATV/UTV
It has a 3-stage planetary gear system, galvanized wire rope, 4-way roller fairlead mechanism, 1.30 hp permanent magnet motor, free spooling clutch, and an excellent spooling speed under heavy load. The only drawback is that it cannot pull heavy loads. I would say it is a limitation since it struggled to move one of my Honda UTV, which weighs around 1000 pounds.
If you are not a regular user or if you use it for less stressful works, this product is the ideal choice. Make sure you don't use it in odd angles and do not subject it to heavy pulling duties.
This winch boasts a line speed of 4.3 feet per minute with a full load and an efficient line speed of 8.9 feet per minute with no load. The free-spooling clutch provides excellent control while winching.
Overall, this is a powerful piece of tool, which can be an ideal choice for casual users. Even though it has a premium grade of features, it has its limitations. If you use it under its permissible limits, you will not be disappointed.
Pros
A smaller and powerful winch
A three-stage planetary gear system
Fairlead roller mechanism
Galvanized steel rope
All-weather resistant 10.3 feet wired remote
Cons
Not so high pulling power
5. Champion 2000 lb. Winch Kit Review – ATV/UTV
This winch is a replica of the Champion 3000-lb version, but the difference is in power. It has the same features, such as a three-stage planetary gear system, galvanized steel rope, 1 hp permanent magnet motor, free spooling clutch, and 4-way roller fairlead mechanism.
It has a dynamic braking system that will enable you to hold the load and stop pulling whenever needed. There isn't much to say about this winch because it has all the features of its elder brother: Champion 3000-lb winch. Just make sure that you don't use it for heavy objects and at odd angles.
The full load line speed of this winch is 3.3 feet per minute and an efficient line speed of 10.5 feet per minute with no load. A handlebar-mounted rocker switch remote control system comes with the package.
Overall, this is a smaller yet powerful winch for casual users. It has all the premium features that the bigger winches have. If you use it for routine and less heavy-duty purposes, it is going to be your best choice.
Pros
Smaller and compact winch
A 3-stage planetary gear system
4-way roller fairlead mechanism
Dynamic braking system
Galvanized steel rope
Cons
About the Brand Champion
Let me tell you some details about the brand. Champion winches are products of the company Champion Power Equipment. The name of the brand might have rung bells regarding the line of business.
Champion Power Equipment company manufactures various types of power equipment such as power generators, lawnmowers, pressure washers, wood chippers, pumps, and of course, top-notch winches. They also make accessories for their various products.
There's no confusion for you if you want to replace a spare part or get an add-on to your device. All the products are premium quality products, and they use industry-grade materials, which make their products look premium, durable, and excellent.
They have nearly 17 (since 2003) years of expertise in various product manufacturing, especially in power generation equipment. I would say the engineers are the best because they step into the shoes of their customers while designing.
But what made most people opt for Champion is their customer service. I would say it is probably the best in class.
Final Words: Champion Winch Review
Champion winches are one of the best products which will never disappoint you. Most of these winches are robust and have a compact design. The industry-grade design makes them durable and long-lasting devices.
Related Articles: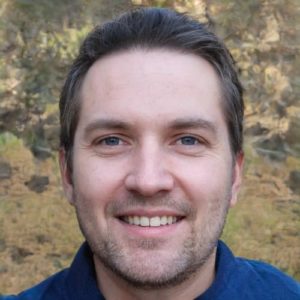 I'm Daniel Galbreath, founder of OffRoadersWorld.
I spend my spare time writing on this website, OffRoaders World. I share my thoughts and reviews on different types of gears, share tips sometimes. This website is specially created and regularly updated basically to help other folks like me when I started to solve the various problems they face, specially when they go off-roading.