Last Updated on July 18, 2021
The Best Wireless Trailer Hitch Camera
If you are looking for a wireless trailer hitch camera and you don't have the time to shop around then just go for this one. Overall its performance, camera quality and durability are unparalleled.
You can relate how hard it is to see what's around or behind you when you're driving a trailer. It's a nightmare especially if you are not accompanied by someone to help you out. The good thing is that we already have a wireless trailer hitch camera to make driving and reversing much easier.
But then, not all of these products can be useful to you. You need to make sure that you opt for the best wireless trailer hitch camera. Otherwise, it would be rendered useless. If you don't want that to happen, then make sure you choose among great options. And we've made it easier for you.
Let's find out which camera will suit your needs and wants the most. Just read on!
7 Best Wireless Trailer Hitch Camera
If you're still in doubt about what to purchase for your hitching needs, then read further. We've made a list just for you. Each of them comes with amazing features that you will surely love, and of course, will be beneficial to you. So let's start!
1. Iball Digital Pro Wireless Magnetic Trailer Hitch Camera
It is engineered in the USA, so you are sure of its durability. This is built to last because of its heavy-duty materials. Designed to withstand all kinds of weather, you can expect optimum performance every time you use it.
Much more, it can provide you a better signal strength of up to 4 times compared to usual hitch cameras. So whenever you're using this, you are ensured of a reliable and clear digital transmission.
This works best with various trailers, whether it be standard or gooseneck, just name it. It boasts of its unlimited uses — campers, boats, livestock, ATVs, and more. And using this is so easy, you don't need to be tech-savvy.
Furthermore, it is equipped with a lithium battery for longer running time. But then, there are more products on sale that have better battery life. This can be used for only 4 continuous hours. The 3.5 inches monitor is sure to give you a crystal clear view. With this, you can get optimum visibility.
Pros
Ease of use
Unlimited uses — boats, trailers, ATVs, livestock, campers, and more
Durable, weather-resistant
Better signal strength for a reliable transmission
Ensures optimum visibility
Cons
Bluetooth interference
Battery life is not that good compared to others
Mount included is flimsy
2. ZEROXCLUB Digital Wireless Backup Camera
Installing this is very easy; all you have to do is to plug it to the Cigarette lighter. This can also provide you versatility. Depending on your preference, you can leave it on while driving, or this will just turn on when reversing.
The manufacturer ensures that there is no interference. Even if you speed up, let's say up to 85 miles, this can still provide you with a clear and smooth signal. However, most users complain about the poor signal.
On a positive note, it has a bigger monitor screen of 7 inches so you can get a clearer picture. This is equipped with the newest IPS technology, thereby guaranteeing you a faster response. Without delays, you will be safer and more confident when using this.
Much more, it has an IP69 waterproof rating, which allows you to use this even in extreme conditions. This also features a CCD sensor, infrared lights, and HD image processor that make it a good device for nighttime use.
With these features, you can get your money's worth, so it's worth investing!
Pros
Easy installation
Ensures no interference
Wider monitor for clear viewing
Can be used in various applications
Affordable
Cons
Read Next: Recommended Dash Cams for Jeep Wranglers
3. Rear View Safety Wireless Hitch Camera
This backup camera can allow you to view your hitch easily. There is no need for complex installation processes. It only requires two steps: To mount the camera and to plug the monitor to the Cigarette lighter port.
Since the camera is equipped with a magnetic base, it ensures that you can mount and remove it with ease. And this can be done to any metal surface, so you are given maximum flexibility. You read it right, just anywhere — wherever you think is the right position to place it just to provide you the best hitching view.
Much more, this has 6 infrared lights making it perfect for night vision. Even on the darkest night, you are sure to get a clearer and brighter view of the hitch up to 30 feet. This can work in the lowest light condition, even if there is no ambient lighting at all.
More excitingly, with an IP68 waterproof rating, this works best in whatever weather conditions. In fact, this rating is the 2nd highest, which makes the product a good option for extreme situations.
Given all of the features of this hitch camera and 3.5 inches monitor, it is something worth investing in.
Pros
Easy and fast to install
Provides night vision
Waterproof
Equipped with magnetic mounting bracket
Offers brighter and sharper image
Cons
4. Swift Hitch SH01 Portable Wireless Camera System
Well, it can provide you with flexibility due to its various applications. Whether you're a farmer, equestrians, chimney sweeps, or marine and building inspectors, you can always find this useful. It is powerful and portable enough to give you optimum performance.
Equipped with lithium-ion batteries, it is sure to last longer. This also ensures that it can be used wirelessly. With this, the camera can stand up to 10 hours while the monitor can last up to 4 hours.
Having a resolution of 960 by 240, it is expected that this full-color LCD can provide you with HD quality images. However, some users complain that there are other options in the market that have better video quality at the same time have greater range and often not noisy.
Anyway, the camera is made of light-sensing LEDs that can detect insufficient lighting automatically. Upon perceiving low light conditions, this turns on its night vision mode. More excitingly, it comes with 15 feet of reception at night. But then, other night vision modes can provide greater distances.
It is worth mentioning that this comes with a weather-resistant base, you're sure to use this in extreme conditions. These features are worthy of investment. So if you want a wireless camera that comes in handy, this product is one of the best choices.
Pros
Full-color monitor display
Comes with rechargeable batteries
Infrared technology used for optimum night vision
Reverse imaging
Weather-resistant
Cons
More costly
Does not provide the best solution
5. eRapta Wireless Backup Camera and Monitor Kit
Run a speed of up to 75 miles, and you can still get a clearer image with this one. It can even get a better and smoother signal to ensure a continuous crisp view of your hitch. The extremely stable signal makes sure that there is no interference with the transmission. This also means that you can get a nice picture for a safer drive.
With its HD image processor, updated sensor, and 28 infrared lights, this makes it perfect for night vision too. Perhaps, this is the best when it comes to low light setting use. Users commend this for this model compared to other products that have the same feature but does not provide optimum performance.
This has a waterproof level of IP69. And as mentioned earlier, it's the 2nd waterproof rating that can allow you to use it in various weather conditions with confidence.
Much more, it is made with a special shell. This heavy-construction provides durability ideal for frequent use. It is also anti-rust, so you're sure it can be used for a longer period.
Most importantly, it has universal use, so you can never go wrong when you opt for the eRapta wireless camera.
Pros
Clear image even at higher speeds
Optimum night vision
Water-proof thus ideal for extreme conditions
Ease of installation
Wide range of compatibility
Cons
6. Iball 5.8GHz Wireless Magnetic Trailer Hitch Rear View Camera
This wireless camera can give you better transmission ranging up to 50 feet. It uses a 5.8 GHz receiver or transmitter, so you're sure that it can transmit and generate ideal electromagnetic waves for a clearer hitching view.
Worth mentioning is its color monitor that can be plugged into your dashboard. By simply doing so, this device can function instantly. Its LCD may not be large enough compared to others on the list but this can still provide you a better image.
Since the camera mount is magnetic, you can place it anywhere. This means that you won't be needing any wiring or hardware. It's ready to use, and it guarantees to be better than license plate cameras.
Much more, the monitor is powered by a 12V outlet and the camera by a lithium-ion battery; you can use this up to 5 hours. This makes sure that you can reach your destination safely, and your hitch lined up properly.
However, it works best on the high-way, and it cannot be used at higher speeds. Otherwise, it can diminish its performance. On a positive note, all of these features still make it one of the good wireless trailer hitch cameras.
Pros
Made in the USA thus durable
Flexible compatibility
Easy to use
Comes with rechargeable lithium battery
Clearer and more stable viewing experience
Cons
Designed only for trailers at slow speeds
7. Swift Hitch Portable Wireless Wi-Fi Camera
This is not like your typical hitch camera. Anyway, it can be used more than a hitch up device. This has myriad of applications such as a rearview of your car, RV, or truck and to watch warehouse, retail store, or home. It can also monitor farm machines, and so much more!
Whenever you will need it, this can serve as your third eye. And you can access it anytime using your iOS or Android devices. All you have to do is to download the app of Swift Wi-Fi Cam for free. Viewing also doesn't require internet or data plan, so you're sure you can access it without limitations.
Much more, since it comes with varying screen sizes, it can provide you with the flexibility you ever wanted. This ensures that you can get images at your most comfortable state. Also, the screen won't be dimmed even if it is under sunlight.
The camera is equipped with a magnetic base with a force of 7 pounds so you can attach it anywhere compatible with ease. You can switch between AP mode and STA mode easily according to your working environment. With its 65 degrees angle, you can adjust it depending on your needs.
With all of these features, having this one on your top choice is a good idea!
Pros
High-quality construction thus durable
Use your iOS or Android smartphones to access the cam
Various applications — hitch up, rearview, watch, and more
More app features for better usability
Variable screen size choice
Cons
Lag image from long distance
Final Verdict
With so many options to choose from, looking for the best wireless trailer hitch camera is a hard task. Since we've already compiled excellent options, hopefully, you already have one in mind.
Featuring durability, ease of use, optimum visibility, and better signal strength, just to name a few, the iball digital pro wireless trailer hitch camera is our top choice. Anyway, all other products on the list are good options too; you can choose them depending on what features you value the most.
Also Read: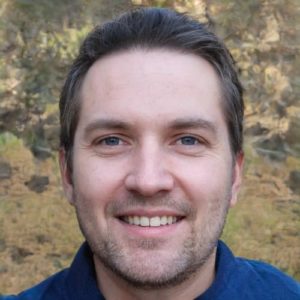 I'm Daniel Galbreath, founder of OffRoadersWorld.
I spend my spare time writing on this website, OffRoaders World. I share my thoughts and reviews on different types of gears, share tips sometimes. This website is specially created and regularly updated basically to help other folks like me when I started to solve the various problems they face, specially when they go off-roading.