Last Updated on July 5, 2021
Whether you are an avid camper seeking to attach heavy caravans to your car or just a regular homeowner who wants to tow heavy utility trailers for your landscaping projects, having a weight-distribution hitch is a must.
Anytime you need to haul a heavy load, you must think of more than just your truck's abilities. While aspects such as the engine power and road conditions may affect the stability of a trailer, having the best weight distribution hitch can increase the odds of safe hauling.
In this post, we will do comprehensive Eaz lift weight distribution hitch reviews. These are devices designed to make towing trailers easier and safer. They reduce swaying by distributing the weight around the axles of the towing car and trailer.
Let's get started!
5 Best Eaz Lift Weight Distribution Hitch Reviews
In case you are wondering, Eaz Lift is a top brand that specializes in manufacturing reliable and high-quality weight distribution hitches. It has decades of experience in the industry and focuses on offering viable solutions for both weight distribution and sway control.
Dive in, and let's scrutinize the top 5 units from the brand. Our selection ensures that different users can find products that are a perfect fit for their trucks and trailers.
1. EAZ LIFT 48054 1,400 lbs Elite Bent Bar Weight Distributing Hitch
As expected from products from an established brand such as Eaz Lift, the 48054 model performs well to afford you better stability when towing. It comes with an in-built sway control that aids in enhancing the balance of your car and trailer, even when the weather conditions are windy.
There are several excellent reasons why this model appears top on our list. Among those reasons is that unlike a decent number of products in its class, it produces less noise when properly attached.
It has a positive latching action and is quite flexible, although we recommend removing the swag bar when navigating through roads with tight turns.
This model has a 1,400 pounds tongue weight capacity and a class 5 hitch receiver that can pull more than 10,000 pounds. Its overall performance and durability are enhanced by the 100% heavy-duty steel bar construction that holds up well, even when towing at maximum load.
A stable towing experience is enhanced by not only the swag control arrangement of the device but also the adjustable shank that offers 6 inches of vertical adjustment and ball mount. These are all features that prevent the trailer from oscillating sideways for enhanced safety when towing.
Pros
High tongue weight capacity (1,400lb) and gross weight rating (14,000lb)
Superior sway control with the equal weight distribution system
Adjustable shank with 6 inches of vertical adjustment
Excellent latching mechanism for enhanced safety
Easy setup (instructions manual included)
Quality construction for increased longevity
Available in a range of hitch options for various weight capacities
Cons
Correctly torquing the bolts is hard work
2.  EAZ LIFT 48069 1200 lbs Elite Kit, Includes Distribution, Sway Control and 2-5/16" Hitch Ball
One thing that makes the Eaz Lift 48069 model tick is that it has a weight distribution system that utilizes a bar-style sway control, also referred to as an independent friction-style sway control.
This makes it perfect for trailers with a GTW (gross trailer weight) of 8,000 or more. Installing the unit is super easy, and you only need to bolt the ball plate to your trailer frame's side.
Just like the 48054 model, this product, likewise, comes with different hitch options that are rated for various weight capacities. All models have a simple weight distribution design that provides superior sway control. The only difference is that the price gets slightly higher as the weight capacity increases.
As expected from a unit from Eaz Lift, this model features a notably heavy-duty solid steel construction. Don't get me wrong; although it is robust, it's not overly awkward and bulky, which makes installation a breeze.
The steel insert tube has a rigid feel and helps to keep everything mounted securely. During the tests, we noted that the saw bar is built for durability, and it performs well to keep the trailer stable, even when driving at higher speeds.
You can tell from the quality of the components that this kit is designed to support heavy loads. It offers 1200 pounds maximum tongue weight and about 12,000 pounds maximum gross weight limit.
The only issue we must raise is that the kit gets overly noisy, especially when navigating tight turns or traversing through rough roads.
Pros
Durable steel construction
Super easy to install
An excellent sway control system
Perfect kit for most trailers (12,000 pounds maximum gross weight limit)
Adjustable ball mount and hitch included
Positive latching mechanism
Available in a variety of options for different weight capacities
Cons
This is a round bar distribution hitch, so it falls short on noise control
3. EAZ LIFT 48058 1,000 lbs Elite Kit, Includes Distribution, Sway Control and Hitch Ball
The Eaz Lift 48050 features a ball mount and adjustable shank. These are key features that ensure a smooth and stress-free towing experience. If you don't want to find yourself in dangerous situations, especially when making tight turns on rough trails, this is a highly recommended product to use.
Hands down, Eaz Lift products are a cut above the best because of the reliable sway control system. What makes this system ideal is that it improves handling on different terrain, irrespective of your towing capacity.
This is an equally reliable kit as the 48069 and 48054 models that we previously reviewed, although it has a lower maximum tongue weight and GTW. They stand at 1,000 pounds and 10,000 pounds respectively. Professionally speaking, such specs mesh well with a 6,000-pound trailer.
Something else is that the level of durability of the unit is unrivaled. This model too boasts of a top tier steel construction, assuring you of excellent service for a decent number of years. Installation is also pretty easy, thanks to the detailed manual and, most importantly, the pre-installed hitch ball.
We take pride in doing comprehensive research to provide in-depth information about the products we list.
During our investigations, we unveiled that some parts of this kit are made in China and not made in the USA. To be fair, these pieces have also undergone rigorous testing to make them just as reliable as US-based parts.
Pros
An excellent sway control system
1,000-pound tongue weight capacity
Ideal for 6,000-pound trailers (10,000 GTW capacity)
Pre-installed sway control and hitch ball for an easy setup
Durable steel construction
Beginner-friendly and easy to use
Available in a range of lift capacities
Cons
Bit noisy
Some parts are china made (decent quality though)
4. EAZ LIFT 800 lbs Elite Bent Bar Weight Distributing Hitch
The Eaz lift 48052 is one of the newest members of the Ultra and Elite trailer hitches from the brand. This kit is made from a range of engineered steels and has undergone a detailed and rigorous manufacturing process that involves forged-rolled bending and precision drilling.
Everything from the quality of the spring bars to the toughness of each bolt assures you of a safer and more comfortable towing experience. This is a product that brags of a good rating from users because of the quality of its construction and the performance of its anti-sway feature.
With a maximum tongue weight of 800 pounds, plus a 10,000 pounds gross trailer weight rating, this kit offers just the right hitch capacity to tow medium and light-duty(5,000- 7,000 lb) trailers.
Unlike a decent number of models in its class, it functions well even in unsteady terrain and adverse weather conditions. You don't have to worry about straight-line action — just release the gear.
This is a sound and well-equipped kit with spring bars, shank hitch pin, ball mount, hookup brackets, and chains. It also features a positive latching action for smooth operation.
There is one small problem we noted. The springs are of a higher weight rating compared to the ball mount and shank. While this enhances the overall durability of the kit, it adds a lot of unnecessary weight that you have to handle each time you need to attach your trailer.
Pros
In-built dual sway control ball plates
10000 Pounds gross trailer weight
800 Pounds tongue weight limit
Solid steel construction for reliable durability
User-friendly and simple to install
Excellent value for the money
Cons
Quite heavy considering its weight rating
5. EAZ LIFT 48056 600 lbs Elite Kit, Includes Distribution, Sway Control and 2-5/16" Hitch Ball
Last but not least is the 48056 model from Eaz Lift. If you are searching for a budget-friendly kit that performs surprisingly well, this is a model you should consider.
This happens to be one of the easiest to install round bar hitches. It comes with pre-installed components, and this makes it a perfect choice for beginners.
According to user reviews, the model offers a smooth towing experience thanks to the 2-5/16" hitch ball and in-built sway control ball. A 600-pound tongue weight rating and 10,000 lbs maximum gross weight rating is a reliable hitch capacity for towing both light and medium-duty trailers.
We tested this model using a 7500-pound travel trailer and confirmed that it is sturdy enough to allow towing close to the maximum capacity of a truck. Although this much is expected from a heavy-duty hitch with a solid steel shank, the enhanced control and stability are unheard of at the price range.
Just when we thought a hitch at the price range couldn't get any better, this kit has a highly adjustable angle and height that makes installation easy-peasy, irrespective of your trailers frame height. It also features a larger cut-out that accepts all sockets and wrenches for enhanced versatility.
Our only concern is the level of noise produced when navigating rough trails. Other than that, this model offers solid value for the money with one of the best sway control systems in its class.
Pros
A reliable swag control system
10,000 pounds GTW and 600 pounds maximum tongue weight
Easy to install thanks to the pre-installed components
Durable construction
Affordable and beginner-friendly
Cons
This kit is not as noiseless as advertised
Verdict
If you have a thing for Eaz Lift hitches, the products we have listed are the very best in their class. Our research shows that devices from the brand are equally as superior as those from other leading manufacturers such as Husky and Anderson Hitches.
What gives Eaz Lift products an edge above the competition is that they are more durable and more robust. They effectively take the swag out of your trailer to give you enhanced control in different road conditions.
According to our tests and user reviews, one of the best weight distribution hitches in the market is the Eaz-Lift 48058 elite weight distributing hitch. This is a beginner-friendly kit designed to make towing convenient, easy, and stress-free.
Apart from being well adjusted for easy installs and effortless operation, this model provides the level of stability that is not expected at the price range. Its solid shank and top-grade bolts, among other features, ensure the best experience even when towing at maximum capacity.
What to Consider Before Buying?
Not all "quality" products in the market can safely and efficiently enhance your chances of towing trailers. To find a device that matches perfectly with your truck and trailer, here are some key aspects to consider.
Weight Rating
Weight distribution hitches differ in terms of their weight capacity. Typically, exceeding the weight capacity of a hitch can negatively impact safe driving and hauling of loads. It's essential to confirm that the gross trailer weight of a hitch is higher than its tongue capacity.
Hitch Capacity
You need to attach a hitch receiver to the towing truck. This is the part that will ultimately dictate the amount of weight your vehicle can pull.
Hitch receivers are classified from 1-5. With each class, the maximum gross trailer weight and tongue weight capacity increases.
Smaller trucks often feature class 1,2 or 3 hitch receivers that can pull about 6,500 pounds. Vehicles with a class 4 hitch receiver can hold up to the pressure of pulling 10,000 pounds while class 5 hitch receivers (often found in heavy-duty trucks or commercial vehicles) can tow over 10,000 pounds.
Spring Bars
The spring bars of a weight-distribution hitch connect multiple joints to provide additional leverage and stability against the trailer. This aids in the proper distribution of the load across axles found between the towing truck and the trailer.
Shank
That part that slips into the hitch receiver to provide mounting points for head assembly is known as the shank — the larger and bulkier the shank's design, the better.
Frame Brackets
You need individual frame brackets to connect the spring bars to your trailer. Frame brackets hold the spring bars to keep everything tight and secure between the truck and trailer.
Whether you choose frame brackets with chain systems or those with sway bars, make sure they offer enhanced control over your trailer's overall stability.
Head Assembly
Arguably, the performance of any hitch depends highly on its head assembly. This part provides a solid area to hook up your unit's hitch ball to connect the towing car with the trailer.
While it is vital to focus on finding a rugged and robust head assembly, it is equally crucial to confirm that it's appropriately coated and corrosion-resistant.
Frequently Asked Question
Is it necessary for me to have a weight-distribution hitch?
If you are hauling a heavy load, having a weight-distribution hitch is absolutely necessary. Without a hitch, the weight of the trailer is transferred to your truck's rear axle. This, in return, weighs down the vehicle and makes it to point upwards.
A destabilized setup is a recipe for disaster. Using a weight-distribution hitch ensures the weight is spread out for a more stable configuration and safer, more comfortable, and more convenient hauling.
Will an Eaz Lift weight distribution hitch increase the towing capacity of my truck?
Unfortunately, it will not. The sole use of the device is to enhance towing safety at the maximum tow load capacity of your vehicle.
How does a weight-distribution hitch work?
Weight distribution hitches are designed to improve handling by distributing the weight onto the axles of a truck. The pressure is hence spread away from the tongue and is not concentrated on the rear axle of your towing vehicle.
For safety reasons, you must use a weight-distribution hitch whenever the trailer weight exceeds 50% of the towing car's weight.
Is it okay to use a surge brake with my weight distribution hitch?
Generally speaking, weight distribution hitches are not compatible with surge brakes. This is irrespective of whether they have a chain style or sway bar control system.
What is the maximum tow capacity of my vehicle?
The towing capacity of your truck is the maximum load weight it can tow safely and legally. You can contact your car dealer to know the actual capacity of a specific vehicle. Alternatively, you can search for the manufacturer's recommendations on your vehicle's manual.
Conclusion
It's essential to get one thing straight before we wrap up our Eaz lift weight distribution hitch reviews. Even a top-quality device cannot make up for your questionable driving techniques, unfavorable road conditions, or the inadequate towing capacity of your truck.
To get it right, uphold safe towing practices and find a top-quality weight distribution hitch from our list that is compatible with your car and trailer.
Have something to say about EAZ Lift weight distribution hitch? Then just drop a comment below. Don't forget to read our related hitch guides: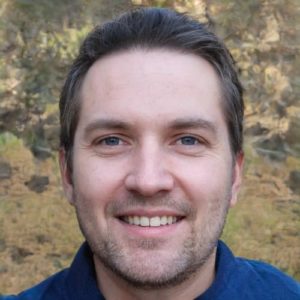 I'm Daniel Galbreath, founder of OffRoadersWorld.
I spend my spare time writing on this website, OffRoaders World. I share my thoughts and reviews on different types of gears, share tips sometimes. This website is specially created and regularly updated basically to help other folks like me when I started to solve the various problems they face, specially when they go off-roading.