Last Updated on July 5, 2021
Without the perfect towing mechanism, the towing job can feel like a burden. Towing a large load is a great amount of responsibility and you want it to be problem-free and easy.
That's where e2 hitch comes in. This hitch is from the Fastway brand, which manufactures different kinds of trailer related products.
Their trailer accessories became popular in the market quite fast and they also have won national awards for it.
So, given their reputation, I guess their product quality will be up to the mark.
In this article, I am going to review their e2 hitch and will try to point out all the important details about it.
Fastway e2 Hitch Review
Fastway 10K (RB) e2 with INSTALLED 2 5/16 HITCH BALL
The product I have with me today is an e2 hitch from Fastway that will provide you an easier and faster weight distribution process and built-in sway control. This one comes in both Trunnion and Round Bar models.
The e2 hitch is a class 4 hitch with massive weight lifting capacity. With the built-in sway control, you will not face any turning, backing or weather restrictions. This is the best part about the e2 hitch that the sway control is always there when you need it most.
Plus, the weight distribution technique on this hitch is truly amazing. The e2 hitch creates a bridge between the trailer and the lifting vehicle to help them act like one unit instead of two. That way the weight is distributed equally to the axles of both vehicles.
This Fastway e2 10k hitch has a maximum gross trailer weight of 10000 lbs and a tongue weight of 1000 lbs. That makes it suitable for RVs, Boat, Cargo, ATV trailers, etc.
It comes with a pre-installed 2 5/16'' hitch ball that will allow the trailer to pivot to provide smooth turning in times of towing. Though you can also purchase one without the ball that will cost you a little less.
They also have one with the same weight capacity but without the shank or hitch ball available which you can easily guess will cost you less.
There are 2 other versions of this e2 hitch available. They come with 6000 and 8000 lbs gross trailer weight.
The 6000 lbs one has a tongue weight of 600 lbs. It doesn't come with a pre-installed hitch ball but it is also available in both Trunnion and Round Bar models.
The 8000 lbs one got a tongue weight of 800 lbs. This one also doesn't have a hitch ball attached to it and also comes in both models. Here is the link.
This e2 hitch does create an impact as a good quality hitch with all the latest features included and the variety of options it gives. You can easily choose the perfect one for you among all the versions available of it.
Pros
Magnificent build quality with a sturdy body
Great value for money
Comes with built-in sway control
Easy to understand the mechanism
The excellent weight distribution procedure
Cons
The first-time setup might be difficult
Verdict on Fastway e2 Hitch
That's the end of Fastway e2 weight distribution hitch reviews. The e2 hitch can be the perfect replacement for a chain or a lever system that you might have been using. Someone who is struggling with classic towing mechanisms and feels the need for extra security and safety should definitely give this e2 hitch a chance. It will not disappoint in any way.
For longer trips, the built-in sway control system will provide a smooth ride and will bring your peace of mind.
Also Read: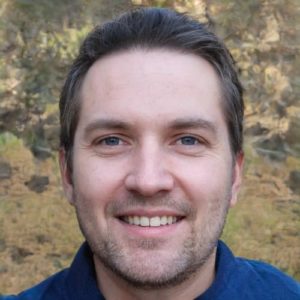 I'm Daniel Galbreath, founder of OffRoadersWorld.
I spend my spare time writing on this website, OffRoaders World. I share my thoughts and reviews on different types of gears, share tips sometimes. This website is specially created and regularly updated basically to help other folks like me when I started to solve the various problems they face, specially when they go off-roading.