Last Updated on July 5, 2021
Saris is a U.S.A.-based brand that is manufacturing innovative cycling racks since 1989. They have both experience and fame under their name and that fame came through the quality products they manufactured over the years.
In this article, I am going to review some hitch bike racks from Saris and will try to point out all the positive and negative sides of their product. So, let's begin.
Saris Hitch Bike Rack Review
1. Saris Superclamp Bike Hitch Car Rack
Saris superclamp bike rack is the best thing for you to carry a couple of different styles of bikes together. It offers a variety of features to carry different types of bikes. With this hitch bike rack, you can carry your mountain bike, fat tire bike, road bike, children's bike, or woman's bike without any hassles.
It uses the tires of the bike to hold it and makes sure there is no frame contact. It helps to keep your bike safe from scratch. It also comes with wheel straps to ensure additional security and solves the sway problem.
One of the best features of it is that it can be tilted away from the vehicle to give you the space you need to open the rear door of the car.
Though it weighs only 35 lbs it is sturdy enough to carry 2 bikes, up to 60 lbs in the inner platform. The weight limit for the outer platform is 35 lbs per bike.
You can easily fold it up against your car when not using it, to save some space. The rearmost cradles have reflectors to make it visible at night. The platform hides the integrated cable locks which secure the bikes to the rack.
Black powder coat finish is used on the base and the arm to make it rust and corrosion resistant. It has an anti-rattle bolt and rack that makes sure that the bike rack can't be removed from the hitch.
You can use this one if you have a 2'' hitch receiver in your vehicle.
This one is a premium choice and honestly, it does provide the value of its price. It has another version that has a cargo rack in it as an additional feature.
Pros
Impressive carrying capacity
Sturdy build quality
Can be folded to save space
Rust and corrosion-resistant
Cons
2. Saris Freedom Bike Hitch and Spare Tire Car Rack
Saris Freedom bike hitch rack is a frame clamp style rack. It holds your bike in place by the frame thus provides a very stable position for your bikes. It eliminates the tension of bike sway and using an anti-sway device.
This hitch-mounted rack can carry up to 2 bikes of 60 lbs weight though the rack itself weighs only 26 lbs. The rack is built in a way to adjust to fit all bike frame sizes and different styles of bikes.
They used ratcheting straps on both ends of the rack to grip the wheels and to provide security for any size bike. The wheel holders will fit the fat tire bikes too. The hitch fits 1.25'' and 2'' hitches which are the universal size.
This rack fits 48'' wheelbase bikes. But if the wheelbase of your bike is longer than that, then you will need to purchase a long wheelbase bar from the manufacturer.
Now, though the manufacturer says that you can carry 2 bikes easily in this without them making contact with one another, some users say different. During my research, I found that some users are having problem mounting 2 big size bikes together. They claim that it is quite difficult to mount 2 big size bikes in it but there wasn't any problem for 2 different size bikes.
This product has 3 styles available in the market. They are Freedom, Freedom Ex, and Freedom Spare Tire.
You can give it a try if you have small sized bikes.
Pros
Good looking design
Handy to use due to low weight
Can handle massive loads
Installed anti-sway device
Cons
Difficult to fit 2 big sized bikes at once
3. Saris Glide EX Bike Rack Hitch
hanging style bike rack
from Saris with the capacity to carry up to 2 to 5 bikes.
Saris glide has one-step access to the back of the car that is convenient for the users. The 4 bar linkage will control the center of mass which will ensure a smooth, glide action when carrying the load.
It can carry up to 5 bikes each having a weight of up to 35 lbs. It depends on which version you're buying. They have 2 bikes, 4 bikes, and 5 bike options available.
For additional security, the rack will be locked to the car and the bikes will be locked to the rack to provide security. Loading the bikes is easy in this.
Ratchet straps will make sure that there isn't any unnecessary sway. After mounting the bikes there will be a fair amount of space available between them to make sure no scratch along the way.
They used lightweight materials to make the rack handy. The Aluminum body is light but durable. You can tilt it away if you need to open your rear car door. You can also fold it against the car when not using to free up some space.
It comes in 3 color options that give you the flexibility to choose your favorite one. The color options are Black, Blue, and Bronze.
Pros
Variety of carrying option available
Very secure
Ensures enough space between the bike frames
Foldable to save space
Cons
4. Saris MTR -Bike Hitch Rack
This one is another platform-style bike rack from Saris. Normally it can carry a bike of 60 lbs weight limit. But you can customize it to carry up to 3 bikes using Add-on. The Add-on version will cost more as you can probably guess.
The wheel tray design is unique in this one with wheel trays pivot and nest. It allows loading the bikes easily. It comes with dual arm holders to hold the bike in place.
The arms are also compatible with a lot of different sizes of bikes. It never touches the bikes frame thus ensuring there isn't any unwanted scratch.
This one also has the tilting rack support available which comes super handy. For this, you can easily have hatch access and it gives you enough space to open your back car door without removing the bikes.
They use locks for additional security of both the rack and the bikes. Though some users have complained about the plastic part that touches the bike tires being very poorly built.
Pros
Good looking build quality
Impressive load capacity
Adjustable arm holders
Keeps distance between the bike frames
Cons
Carries only 1 bike without Add-on
5. Saris All Star 2-Bike Hitch Rack
Saris All Star comes with the capacity of carrying 2 bikes at a time. This one is another frame clamp style rack like the second one of this review. It can carry up to 45 lbs of weight for each bike.
This modern 2 bike tray rack is very intuitive and is also within an affordable price range. The body of this one is rust and corrosion resistant to allow its lifetime to be longer.
Like all the previous racks, this one also has the ability to mount many different sizes and styles of bikes. The arms of this hitch rack are adjustable so you can set up any bike with short or high height.
You can fold down the mast that will provide you access to the hatch when not loaded with bikes. The hatch works with 1.25'' and 2'' receivers.
The style of this rack can be a bit tricky to mount 2 big bikes at a time without clashing their frame. Plus, some user says it is unstable and doesn't provide enough anti-sway as needed.
Pros
Strong body
Adjustable arm holders
Foldable
Cons
Difficult to carry 2 big bikes together without frame contact
Verdict: My Recommendation on Saris Hitch Bike Rack
Saris is a renowned name in the hitch rack industry so there shouldn't be any doubt about their product. You can definitely give them a shot.
You can go for the 1st one for overall better performance, the 3rd one for premium performance and for a cheaper option you can go for the 2nd one.
Also Read: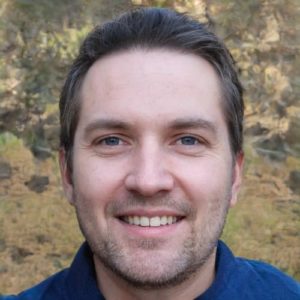 I'm Daniel Galbreath, founder of OffRoadersWorld.
I spend my spare time writing on this website, OffRoaders World. I share my thoughts and reviews on different types of gears, share tips sometimes. This website is specially created and regularly updated basically to help other folks like me when I started to solve the various problems they face, specially when they go off-roading.