Last Updated on July 5, 2021
The ever-faithful Toyota Prius. This is the car that comes to mind when one thinks of the word "hybrid". After all, the legendary Prius has made a household name for itself in the world of hybrid vehicles through over 20 years of reliability and affordability.
Not a whole of individuals will consider towing or even hooking up their Prius with a trailer hitch. It is possible, and indeed there is a market for these Prius-specific trailer hitches. So today, I welcome you to my review list of the best hitches and hope to help you find the best Toyota Prius trailer hitch.
Best Toyota Prius Trailer Hitch
So I have taken the liberty of sorting through the best hitches available right now and reviewing them based on certain criteria that ought to be important to us Prius users. Have a read.
1. CURT 11276 Class 1
Start off with getting the exhaust hanger and that OE tow hook all nice and loose. Angle the hitch such that the driver side mount can slip in through the slot in the underbody shield. Proceed to mount the hitch with the appropriate bolts, and that is it.
The instructions provided are adequate at best. And the pictures are all B&W, and therefore, it is a little difficult to make out some of the installation guides and pointers. Follow the instructions detailed above, and you should be fine. The unit is very rust-resistant. It comes with a trademarked Bonderite coating throughout.
And to finish it off, they coated the unit with a black powder coat, adding yet another layer of durability and rust resistance. So do not hesitate to get this tow hitches wet and dirty.
Even though it is very lightweight, the 11276 Class 1 is capable of hauling up to 2000 lbs. Yep. I said it correctly.
2000 lbs of haulage from probably the lightest Prius trailer hitch on our list. And this and all the following CURT models I am featuring below conform to SAE J684 regulatory specifications and are therefore quite safe.
Pros
Weighs only 5 lbs
Can haul up to 2000 lbs
Durable powder and Bonderite coating
Conform to SAE J684 regulatory specifications
Cons
2. Draw-Tite 24808 Class I Sportframe Hitch
This Draw-Tite 24808 is a receiver-style hitch. That is to say, it carries all the weight and is thus attached to the bumper and the frame of your Prius. The hitch can carry up to a maximum of 2000 lbs. Not too bad, eh? Accessorizing is a strong suit as Draw-Tite also sells pins, clips, and drawbars for this unit.
Upon the first touch, the hitch feels very durable overall. It is welded into shape, with no creaks or creasing. Very strong if you ask me. The unit is coated with a powder coat finishing, so there is a bit of rust resistance. Not a whole lot but a clean every now and then should do the trick.
The best part about this 24808 Class I is that it is custom built to each of the supported models. A perfect fit is basically guaranteed. And the manufacturer's fatigue-test the heck out of these units, so do not be scared to use it as is. It will stand the test of whatever you can throw at it.
Pros
Stress tested from the factory
Receiver style hitch
Support for accessories
Can hold up to 2000 lbs
Cons
The shipping box could be better
3. CURT 11468 Class 1 Trailer Hitch
So, I am pretty sure that I gave off the impression that CURT is basically the industry leader in the Prius trailer hitch market. In case I did not, well, they are. This is as easy to install as the 11276 Class 1 I mentioned earlier. All that is required is a vehicle jack and the willingness to get down and dirty for some manual work.
And that is it. The hitch should be installed in less than an hour. Again, the provided instructions are quite meh. The hitch, however, is not. Very durable and equally lightweight, no one would go amiss with picking this unit up for themselves. I really recommend checking out CURT's website for the model year compatibility.
The infamous CURT durability is a standard in this unit too. Both durable powder and Bonderite coating, proficient welding, industrial-grade materials are just some of the things you are getting into when picking up one of these units from CURT.
Pros
Industrial grade material
Durable welding
Durable powder and Bonderite coating
Easy installation
Cons
The pin placement can be annoying
4. Draw-Tite 24944 Class I Sportframe Hitch
This hitch, too, sports a maximum possible load of 2000 lbs. The accessories compatibility is about the same as that of the 24808. This model, too, is stress-tested from the factory, so you know you are getting something that is quality.
The joints are all welded together, and a power-coating over the whole hitch ensures a primary level of rust resistance. Clean the hitch over the weekend, and you should have in your hands a hitch that should last you over the lifetime of your Prius. The hitch is fairly easy to install as well, with minimal elbow greasing required.
Pros
Can hold up to 2000 lbs
Stress tested from the factory
Supports other Draw-Tite accessories
Rust resistance
Cons
Included bolts fail to work in some models
5. CURT 11473 Class 1 Trailer Hitch
This hitch pretty much covers all the bases and the standards set by the other two CURT trailer hitches I talked about earlier. This is one of, if not the easiest hitches to set up and start using. There is no cutting or drilling involved. Just keep a car jack handy, and it will be installed in about an hour. No professional help required.
All that was needed for me to do was to remove the very conveniently placed three plastic panels from beneath the bumper cover at the real. Using the provided bolts, the hitch is installed behind the rear bumper beam. I was not kidding when I said that the car jack is all that is required. Have a friend help you if needed.
The standard CURT machine and hand weld are there. So is the trademarked Bonderite coating throughout, with the black powder coating to really top off that rust resistance, the pedigree of all of these CURT products. Do not be afraid to hit the trails with this hitch in tow.
Pros
Signature Bonderite coating throughout
Optimal rust resistance through the use of a black powder coating
2000 lb max haulage capacity
Machine and manual welding to hold the unit together
Cons
May put some pressure on the bumper
Verdict
And so we arrive at the end of my best Toyota Prius trailer hitch list. For the 2010 to 2015 model year Toyota Prius, I recommend getting the CURT 11276 Class 1, the lightest, most capable hitch for those model years.
If you have a newer Prius, especially the Prime variant from the model year 2016 through to 2020, the recommendation does not get any higher for the CURT 11473 Class 1 trailer hitch. Be sure to always keep an eye out for these model numbers for these hitches as they are easy to jumble up.
I will see you in the next one. Peace out.
Related Reading: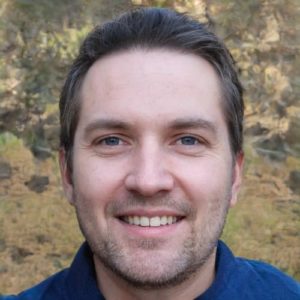 I'm Daniel Galbreath, founder of OffRoadersWorld.
I spend my spare time writing on this website, OffRoaders World. I share my thoughts and reviews on different types of gears, share tips sometimes. This website is specially created and regularly updated basically to help other folks like me when I started to solve the various problems they face, specially when they go off-roading.