Last Updated on June 21, 2021
If you ever got your ATV/UTV stuck in a muddy or snowy area then you know the pain of being stuck. You can't just leave it on an off-road, but need someone to help get yourself out of this situation! At that time – and for many other worst situations too – I recommend having a winch as your best friend who will always have your back when things go wrong.
A winch is used to pulling heavy objects such as vehicles. So, it's a better idea to install a winch on your ATV/UTV before going on an outing. In this article, I am going to explain how you can install your winch on your ATV/UTV.
Firstly, before starting the ATV/UTV winch installation process, you need to install a winch mounting plate. In the present time, almost all the ATV/UTVs do not come designed along with a spot for holding the winch.
That's why you need to bring some modifications. You will find lots of winch mounting plates in the market. You just need to ensure which mounting plates suit your car. You also need to keep in your mind that which mounting plate is compatible with the winch and your car bumper.
Here you need to keep in mind that, most of the winches do not work with stock bumpers, because stock bumpers can't bear that kind of force and it is not created with space where you can install a winch.
In this case, you can get a bumper that is compatible with your winch. For this, you need to go through the parts catalog from where you have ordered your winch.
You can also look for a package of mounting plates and a bumper. Some manufacturers offer a mounting system that includes a customized mounting plate and a bumper.
Secondly, you need some tools to install a winch. These tools are:
1)Ratchet
2)Wrench
3)Drill
4)Voltage meter
5)Bolts
6)Screwdrivers
7)Flat washer
You will get some kit along with the winch such as:
1)The winch
2)The solenoid
3)Handheld remote
4)Socket assembly
5)Rocket switch
Installing Winch on ATV/UTV
If you have all the materials with you as I described above, then it's time to start the installation process. Start the installation by installing the mounting system.
Step 1: Firstly, remove the plate of your bumper. Use your screwdriver to unscrew the bolts of your vehicle's front bumper plate. You will find eight bolts in total. Among them, four bolts are in front and the rest of the bolts are on the side.
Step 2: After that, you have to remove the front plastic fascia. You can remove it by removing the bolts as well.
Step 3: Once removing the front plastic fascia is done, then attach the roller fairlead. You can attach the fairlead by using nuts, bolts and lock washers. Lock washers will help to hold them in place.
Step 4: Your next step will be to install the plate and secure the plate in his place. You need to make sure that you move any hoses or wires while it is to prevent damaging your ATV/UTV. You can use an adhesive while securing the plates. It keeps the bolts in place.
Step 5: After that, your task is to mount your winch on the plate and fasten the bolts. You need to make sure that it is placed right and secured to the bumper. Then attach the clevis hook to your cable loop.
Step 6: The winch line needs an obstructed path if it's going to work. That's why disengage the gear train and also pull the line in a few feet to ensure. Remember to engage it after the test.
Step 7: Once the above procedure is done, it's time to wire the winch. Generally, the winch system uses a Contractor. For this, you need to find a suitable place. Usually, most winch users prefer to install the contractor under the driver's seat.
So, you are supposed to do that as well. A Contractor is actually a relay box that usually serves as a central wiring point for the winch. You need to drill some places to get the wires to the right spot.
Step 8: After that, you have to mount the winch control switches. For easy access, the steering mechanism is a good place to install them. Usually, some winch offers to use a switch that connects to the ignition switch and the contractor.
Whatever, when it's connected to the ignition, you can run the winch only at that time when the ATV/UTV power is switched on. Locate the hot lead of the ignition. Use the voltage meter to do it. Once, you find it, use it for connecting to the winch switch. The other switch wires connect to the contractor.
Once you have switched the wired in place, now you can connect your winch to your battery. If all the above procedures are done, then you are ready to go.
See Also:
Video: How to Install an ATV Winch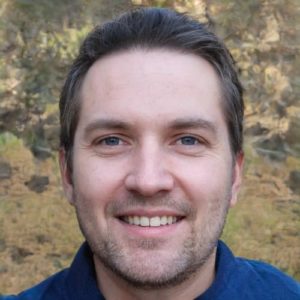 I'm Daniel Galbreath, founder of OffRoadersWorld.
I spend my spare time writing on this website, OffRoaders World. I share my thoughts and reviews on different types of gears, share tips sometimes. This website is specially created and regularly updated basically to help other folks like me when I started to solve the various problems they face, specially when they go off-roading.