Last Updated on July 13, 2021
If you have an open tail truck or ton pickup, then you should use a tonneau cover in order to secure the cargo tray. Without it, having a tonneau cover allows you to have a living place while staying at night outside. So, I hope that you can understand the importance of a tonneau cover.
However, there are many tonneau covers and types available in the market. The availability of those tonneau cover made it tough to pick the best tonneau cover for you.
Among all the tonneau cover, the most popular is the Tri-fold tonneau cover and roll-up tonneau cover. For your purpose and usages, you may find comfort in one of them. But before this, you should know why you need a tonneau cover.
In this article, I will talk about the two popular types of the tonneau cover. I will try to talk about everything about these two tonneau cover and their differences.
Before moving into the core section, let's talk about the necessity of a tonneau cover. Why you actually need a tonneau cover.
Popular Reviews:
Tri-fold Tonneau Cover vs Roll-Up Tonneau Cover
Why should you install a tonneau cover?
At first, making a mobile bed at the back of your vehicle can be an adventure. The tonneau cover gives you a way to make the bed without clamping or drilling your chassis of the vehicle. Also, carrying goods and sensitive products can be safe under the weather and waterproof tonneau cover.
There is a scientific explanation by the air dynamic system, which creates a drawback force of your ton pickup. Installing this will reduce the drawback force and will give a healthy mileage and smooth engine performance.  Based on your need, you should select the type of tonneau cover.
Let's see about the tri-fold tonneau cover,
Tri-fold Tonneau Cover
The folding tonneau cover comes up with soft and hard material, which you can fold and wrap up in three parts. The parts are covered gently by metal frames (mostly aluminum frames). Thus it gives a solid materialistic view also.
However, it is seen that many manufacturers applied rugged and durable plastic to reduce the weight. It gives an easy way to fold or uncover the tail quickly. Also, you can take part by part compartment for carrying your goods. As an example, you may insert the small boxes first and cover them with the tri-fold tonneau cover. And in the last part, you may carry more significant things like bicycles. This place will be uncovered easily by only unfolding the last portion.
The tri-fold tonneau cover gives you better weather protection. It supports more stability during heavy rain or wind. In many cases, the covers got blown away in the highway speeding period. But this cover won't give you this type of problem in the middle of your journey.
If you are making your bed, it will give you much more comforts. Rather than other tonneau covers, this one gives you more space in heights because the foldable cover stays at the upper portion of the chassis while others remain at the downer part from the level.  So you can see it's hard in material, easy to use and gives a much more safety in adverse condition. But there are some back draws also.
However, the tri-fold tonneau cover is a bit expensive rather than the others on the market. Also, it is tough and complex to install perfectly as it has a metallic frame; the breaking part can be easily displaced with jerks or during driving. Removing and reinstalling tonneau cover takes much more time. And most importantly, it is heavier in comparison. Many of the users set complain about its weight.
Roll-Up Tonneau Cover
The roll-up tonneau cover is based on soft water and weatherproof materials that can be rolled and unfold at any length where the tri-fold tonneau cover gives only three lengths to get. As the roll-up tonneau cover is baked on softer materials, it is much more lightweight.
There are other features as it is very easy to install. The folding and unfolding are quite independent. While purchasing one, it's cheaper, but quality never being compromised. It gives a vintage look that obviously attractive to your vehicle.
A roll-up tonneau cover comes with velcro at the two side trailings. And at the end, you can use hooks. It gives an easy and fast wrap-up system to cover your goods or bed. As it is lightweight, driving and aerodynamic support are always in favor of the wheeler. It is simple and minimalist. Also, it is much more durable, and the technical problem is less in the count.
But the possible problem you face regarding rolling it back. It is a bit hard to roll perfectly with one person. But with the help of a person, it is not that complex job. It is mostly vinyl made and aluminum-coated on the inside. Thus the security is less than the Tri-fold tonneau cover. It can be breached with a knife and your safety will weaken.
Apart from that, the higher wind flow can easily unfold the velcros as it is lightweight and no metallic support present there. Also, securing the velcros is a time-consuming job. You have to manually attach every inch on both side trails. But the tri-fold tonneau cover is out of this burden.
Key Differences Between the Tri-fold Tonneau Cover and Roll-up Tonneau Cover
The tri-fold tonneau cover is heavy, whereas the roll-up tonneau cover is lightweight.
The tri-fold tonneau cover has metallic support where the other ones don't.
The tri-fold tonneau cover provides more safety than the roll-up cover.
The tri-fold tonneau cover is easy to set up and use where the roll-up cover is time-consuming.
Installing the tri-fold tonneau cover is a bit complex, but the roll-up cover is easier.
The tri-fold tonneau cover is much expensive and gives a probable less long-ability use. On the other hand, a roll-up cover is cheaper but long lasts.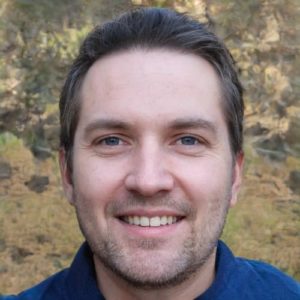 I'm Daniel Galbreath, founder of OffRoadersWorld.
I spend my spare time writing on this website, OffRoaders World. I share my thoughts and reviews on different types of gears, share tips sometimes. This website is specially created and regularly updated basically to help other folks like me when I started to solve the various problems they face, specially when they go off-roading.