Last Updated on June 25, 2021
In the present time, finding a good winch is not an easy task for anyone. This problem actually created for the availability of winches in the market. You may find lots of winches in the market but you don't know which one will be best to meet your demand.
In this Kinbelle winch review, I have reviewed two winches from the kinbelle brand. I will try to cover everything about these winches.
So, let's go and have a look at these winches.
Other Winch Reviews:
Kinbelle Winch Review
1. Kinbelle 3000lbs Winch Review
Key Features
3000 lbs pulling capacity
12V 1HP permanent magnet motor
30 ft long heavy steel cable
Water-Resistant
Wireless remote control
This Kinbelle winch has a pulling capacity of 3000lbs. You can use this winch for pulling your smaller loads like ATV/UTV. This winch has a 12 V and 1HP permanent magnet motor which will help you to accomplish your tasks easily.
Besides, the automatic load-holding brake and free spooling clutch will make sure your maximum safety while winching by keeping the winching process under control.
Again, this winch got a 30 ft long heavy steel cable and a 4-way roller fairlead. The fairlead will guide the cable into the drum and will make the winching operation smooth.
Moreover, this winch has two wireless remote controls. The wireless remote has a quite long working range. It offers your highest safety by allowing you to continue the winching from 100 meters away.
This winch also has a water-resistant system. This water-resistant feature will prevent the impression of water into the winch and will increase its durability. Moreover, this winch also can float on water. So you don't need to be worried about winching on the water. Isn't it exciting?
However, the most exciting feature of this winch is its multi-purpose systems. You will be able to use this winch for your ATV/UTV or Boats.
Pros
3000lbs pulling capacity
Free spooling clutch
Automatic load-holding brake
30 ft long heavy steel cable
4-way roller fairlead
Waterproof system
wireless remote control
Can be used for multiple purposes
Excellent Performance
Cons
2. Kinbelle 3500 lbs Hand Crank Winch Dual Gear Winch Review
Key Features
3500 lbs load holding capacity
Comfortable grip handle
30 ft long winch cable
Bad weather resistant
Heavy-duty steel body
Well, this is another winch from Kinbelle. This is a hand winch with 3500 lbs load holding capability. You can easily use this winch for your boats, pickup trucks and for other mobile applications.
Besides, the comfortable gripped handle of this winch will make your winching operation convenient. This winch has double gear system which will make this winch a heavy-duty winch.
Moreover, this winch got hardened gears. This hardened gear feature will maximize the serviceability of your smooth winching operation.
However, this has a heavy and durable steel body winch. The 30 ft long winch rope comes along with a safety hook for holding the load.
However, this winch comes to you with three different looks. The first one is with steel cable. The second and third one comes with a strap and a safety hook instead of steel cable.
Pros
load holding capacity of 3500 lbs.
Comfortable grip handle.
33 ft long winch cable.
Durable steel body.
Easy to install
Cons
Final Verdict
That's it. In this review, I have reviewed two Kinbelle winches with different capacities. I tried to mention everything about these winches. I hope after reading my review, now you are able to make your decision.
In this site, we've published a lot of winch reviews and guides. If you have any query on winch topic, then reach us via the comment section below.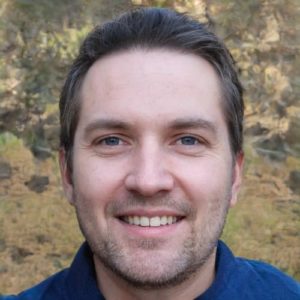 I'm Daniel Galbreath, founder of OffRoadersWorld.
I spend my spare time writing on this website, OffRoaders World. I share my thoughts and reviews on different types of gears, share tips sometimes. This website is specially created and regularly updated basically to help other folks like me when I started to solve the various problems they face, specially when they go off-roading.