Last Updated on June 27, 2021
A winch is a very handy tool. Day by day, its use is expanding in the versatile field of everyday life. Where there are works related to pulling, lifting, hoisting, a tool we all imagine in our mind, and that is a winch.
The Japanese manufacturer Maxpull Machinery & Engineering co. LTD. is one of the largest winch manufacturers whose focus and specialty is the winch. They are working in the winch industry since 1976. So, I guess you understand what point I want to establish. Yeah! Their reliability and customer priority make them a trustable supplier in case of buying winches.
Without wasting any more time let's dive into the main topic of this blog and that is three efficient, durable, and high-performance maxpull winches reviews.
Related Guides:
3 Best Maxpull Winch Review
1. Maxpull 2,200 lbs Winch Review
Specifications
Capacity: 2,200 lbs
Drum Capacity: 8 layers winding, 40 m per layer
Brake: Automatic
Gear Ratio: 1:12.6
Handel: 300mm
Vertical lifting
Horizontal Pulling
The body of this one is made of stainless steel with electro-polished on the surface by electrolysis. Due to this electrolysis, it is suitable for any harsh environment with outstanding rust and dust prevention.
For a hand winch, the gear ratio plays a vital role in pulling or lifting the load. The higher the gear ratio, the better it is pulling power, and this winch comes with gear ratio 1:12.6 means if you rotate the handle one time then the drum will rotate twelve times. Which means the faster pulling rate.
As this winch is powered by human hand the handle is also a key part of the winch. The handle converts the applied force into work and here comes the handle length which multiplied along with the applied force gives the effective work done, which means the lengthier handle will provide much better performance than the shorter one. This one comes with a 300 mm long handle.
A must mentionable feature of this winch is the automatic brake system which provides you mental tensionless working. You can remove your hand from the handle if you want. The automatic brake will freeze the system on its own.
Pros
Easy to install and operate.
Outstanding rust prevention qualities.
Light and Compact Design make it easy to carry around.
With proper replacements, it is easy to repair
Cons
The manufacturer does not provide rope or cable with it. You have to buy rope or cable on your own.
2. Maxpull 2,200 lbs (1 ton) Winch Review
Specifications
Capacity: 2,200 lbs
Drum Capacity: 8 * 35 m
Brake: Automatic Gear Ratio: 1:12.6
Handel: 300mm
This model is made of steel and the surface is galvanized with zinc. Due to the galvanization, it is salinity and rust resistance. The gear case, gear case cover, side frame, bedplate, and drum are all galvanized which makes it durable.
The gear ratio is 1:12.6 which is quite good. With this ratio and a 300 mm long handle, you can pull or lift a suitable load smoothly. The drum capacity is 8-layer winding with 35 meters per layer.
The automatic brake will make your winching more efficient and safe in case you get to remove your hand from the handle there will be no hamper or danger and the system will remain the same as the brake freeze the system.
Pros
Easy to Install
excellent salinity tolerance
Rust Resistance
Light and easy to carry
Easy to repair with replacements
Cons
This model does not provide rope with it. You have to buy it separately on your own.
3. Maxpull 1,100 lbs Steel Spur Gear Heavy Duty Manual Winch
Specifications
Capacity: 1,100 lbs
Drum Capacity: 6*40 m
Brake: Automatic
Gear Ratio: 1:8.9
Handel: 250mm
This one is made of steel too with melamine resin-coated surface which makes it excellent for dust and rust prevention. Gear is made of chromium-molybdenum and protected under the gearcase.
Gear ratio is 1:8.9 which is enough for 1,100lbs. The handle is 250 mm long and the drum capacity is six-layer winding with 40 meters per layer. With this combination of the effective handle length, gear ratio, and drum capacity gives you a better performance.
For better safety purposes the manufacturer installs an automatic brake in this model. If you stop rotating the handle the brake freezes the system for you.
Pros
Easy to install and maintenance
Light and easy to carry
Rust resistant
Durable
Easy to repair with proper replacements
Cons
Rope or cable is not available with this model. You have to buy the rope separately on your own.
Verdict: Should You Buy Maxpull Winch?
Comparison with other products in the market these winches are quite awesome as their handle forces during the operation is very small, and work is easy and smooth due to its high-level mechanical efficiency. These three are assembled with bolts which make them easy to disassemble and easy to repair with proper equipment.
Maxpull Machinery & Engineering Co. LTD's customer service is also quite good. Their main goal is to manufacture the best winch and contribute to society through their products.
So, if you ask me if you should buy this product? I will vote for yes because Maxpull is reliable, their product quality is very durable, efficient, and high performance. Moreover, the company takes care of the safety measurements for the customer and designs their products according to those measurements.
So, you can buy one of these without any hesitation.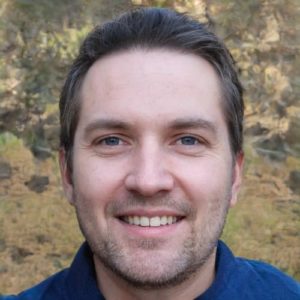 I'm Daniel Galbreath, founder of OffRoadersWorld.
I spend my spare time writing on this website, OffRoaders World. I share my thoughts and reviews on different types of gears, share tips sometimes. This website is specially created and regularly updated basically to help other folks like me when I started to solve the various problems they face, specially when they go off-roading.