Last Updated on June 21, 2021
Founded in 1944, you would be right when you say that Ramsey is at a grand old age and not anymore in the season but not when you say that the brand is a little long in the tooth to be used in this modern age. In fact, it turns out that as the brand is getting on in years, it's prestige also cannot but be ignored.
By now, you'll be longing for a little digging into the brand, and the good news is that we've got it all set for you. So here you go.
History of Ramsey
The brand has a reputation for rugged and high-quality electric winches, hydraulic, and all sorts of winches, and this made it a trendy brand. Unfortunately, the birth of more and more brands over time have overshadowed Ramsey and have left many wondering if Ramsey winches can stand up to these modern days' winches.
Ramsey had its headquarters located in Tulsa, Oklahoma, and from this base, the brand is still doing all it can to keep its name in the field. And like everything else, a man known as Claude Ramsey founded this winch company and obviously named it after himself.
Claude Ramsey started off with the first-ever mounted winch that draws power from the Crankshaft. The story is different now with the brand that now boasts of diverse winches that have stood the test of time.
We've come up with this review in light of this and hope it helps you answer that dreaded question. So, let's get started with two aged Ramsey winches.
Ramsey Winch Reviews
1. Ramsey 111036 Winch Review – Most Value for Money Ramsey Winch
First, let's get this drawback out of the way. This Ramsey model lacks a synthetic rope option, but other than that, this model is a hit, and you should rush at it if it happens to come by your way because this Ramsey model is usually a scare item. But keep reading.
With an 800 lbs. load capacity, this Ramsey model can match up to the contemporary winches in the market. Attached to the winch is a 95× 5/16 inches wide cable that has a clevis hook.
Also, it has a Cam action clutch and a 3- stage planetary gear system that gives a fast line speed edge over most winches. But we're not there yet. There's more.
The solenoids and 12-volt DC motor are grounded directly to the battery. We must not fail to let you know that the solenoids are weather resistant, which means you can work without fear of climatic elements like the rain.
Here's a small catch. It comes with 12 feet wired pendant remote and an automatic load-holding brake, which is sturdy enough to proffer strength.
Beyond that, here's what you get from the package. A 4-way roller fairlead and 2-gauge battery cables that are followed with a connector.
Make no mistake about it, this rugged Ramsey winches has its entire production process in the USA, but it's quite affordable regardless of that. Seriously, it's a good value for the money.
Pros
Rugged and durable
Not expensive
Excellence overall performance
Comes with a warranty
Very reliable
Cons
No waterproof capacity
Synthetic rope option is absent
2. Ramsey 112162 Winch Review – Most Powerful Old Ramsey Winch
This brand shares a lot of similarities with the Ramsey 111036, with little differences here and there. So, let's check and see if this winch that weighs 120 pounds deserves your hard-earned bucks.
Ramsey 112162 model has been around since 2012 and is a great option for your vehicle recovery and small industrial works.
It can bear loads weighing up to 12000 lbs; no doubt it's one of the brand's most powerful winches. A 100×3.8 inches wire cable also differentiates it from the Ramsey 111036 model cables, although both wire cables possess a clevis hook.
However, this model wire cable is a steel option and not a synthetic rope. And if that does not bother you, this model would do fine in your hands.
As earlier mentioned that this model has some similarity with the previous model; a 12V DC motor also powers this model. And as usual, the solenoids and the 12 V DC motor is grounded to the battery directly.
Not to mention the weather-resistant solenoid assembly that would serve you for a long time. I know what you are thinking, and yes, this model also has a 12 feet wired pendant remote. I guess that's another feature that makes this brand stands out.
Here's something fascinating. The Ramsey 112162 model has an exclusive semi-automatic RAM-LOK clutch that detaches the clutch for free spooling.
For load reversing protection, the worm gear present in this model is up to the task. Trust me. Also made in the US, the Ramsey 112162 package offers you a 2 gauge battery cable 6 feet tall and having connectors. A standard 4- way roller fairlead is also included.
All in all, this model is ruggedness, efficiency, and durability, all in one winch. You can never go wrong with it.
Pros
Extremely rugged
Heavy-duty and high performing
Reliable for small scale industrial works
Good for vehicle recovery
It's cost-effective
Cons
Lacks waterproof protection
Cable wire is not the regular synthetic rope
Are Old Ramsey Winches Worth It?
If you are looking for a winch that's ready to dive with you into those swampy areas and marshlands, then this might not be the one. But if you would cross that out, we'll advise you to stop leaving money on the table and subscribe to these fantastic deals.
In truth, Ramsey winches are still hotcakes and can match up to winches from modern-day brands. Their winches are rugged and highly efficient, and we believe these features will keep the brand going even for years to come.
Now go out there and share the love because out there are several people that still seek an answer to the same self-question you've got answers for.
If you're not satisfied with Ramsey winch, then you can check our reviews of smittybilt xrc winches and x-bull synthetic rope winches.
You can also read: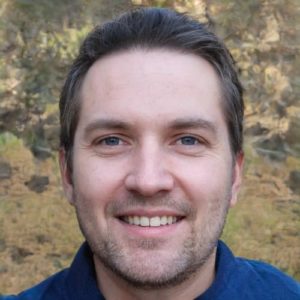 I'm Daniel Galbreath, founder of OffRoadersWorld.
I spend my spare time writing on this website, OffRoaders World. I share my thoughts and reviews on different types of gears, share tips sometimes. This website is specially created and regularly updated basically to help other folks like me when I started to solve the various problems they face, specially when they go off-roading.