Last Updated on June 6, 2021
Megaflint is one of very few winch manufacturer company which makes quality winch for those who love off-road journey or boating. As the off-road journey comes with the muddy road where your vehicle can stick or even in boat journey where you may have to pull the boat offshore. In these difficult situations, a winch may help you physically and mentally.
Now you may ask which winch is suitable for you? So, let me share with you two winches that may help you to get rid of this kind of situation.
Also Read:
Megaflint Winch Review
1. Megaflint 12V 6000 lbs Power-in, Power-Out Trailer Winch Review
Specifications:
Capacity: 6000lbs
Motor: Enhanced Power Motor (30% powerful than regular)
Rope: Galvanized steel cable and hook
Duty Cycle: For Fully loaded 6 to 8 minutes operation with 5 minutes cooling
Remote Control: Rocker switch corded remote control
Brake: Dynamic and Mechanical Friction Brake
The best part of this design that I would like to mention is the dual-mode operation means Power in and power out. Unlike any electrical winch during pulling the object, it reduces the ratcheting noise. This low noise feature is an environment-friendly one that anyone would like.
As mentioned in the specification sector that its motor is 30% powerful than regular 6000 lbs trailer winch with a 30 feet long (29 feet working) galvanized steel cable which will reduce your cleaning effort. This version of winch comes with a 20 feet long power cord and a rocker switch 9 feet 9 inches corded remote control.
Its rolling capacity is 6000lbs, marine 5000lbs and pulling 2000lbs. This winch functions from an electrical motor so you have to care about its duty cycle which is 6 to 8 minutes operation with 5 minutes cooling for fully loaded, 2000lbs  system and with 1 minute cooling for lightly loaded, 1500lbs system.
To power this winch you will need a 12 volts battery or a current supply of 4 to 6 amps for 1500lbs and 20 amps for 2000lbs. You have to be very cautious during tightening the clutch to get winch's full potential, 6 feet per minute load speed for an 18 feet longboat.
Pros
30% powerful motor than regular trailer winch.
Dual direction, Power in and power out.
Dual operation, Electric and manual.
Environment-friendly low noise design.
Customer Friendly help service from the company.
Cons
2. MegaFlint 12V 3500 lbs ATV UTV Winch Review
Specifications:
Capacity: 3500 lbs
Motor: Permanent magnet, 1.1kw/1.5hp
Rope: Stainless Steel
Gear train: Three Stage Planetary
Water resistance: Yes
Remote Control: Available
Clutch: Sliding Ring Gear
Braking action: Automatic In-The-Drum
The body of this one is durable and easy to install on your UTV. A good winch in its price range. It comes with a wired remote switch and wireless remote control system though the remote control is not waterproof at all. This version of winch uses 4-Way Roller Fairlead to guide the 10 meters long stainless steel rope onto the drum evenly.
A 1.5HP motor is used for pulling including with the efficient three-stage planetary gear and automatic mechanical braking systems with a convenient, ergonomic handlebar to control the pulling. The pulling speed is quite good too. As this version uses stainless steel that means your cleaning effort will reduce so much and the freewheeling will save your time during unspooling the winch rope.
Pros
Easy to install
Wireless remote control
Anti-Sediment
Power In and Power Out
Cons
Verdict
For 10 years Megaflint is constantly developing innovative new performance products including different types of winches. As they are working for a long time in this sector you can trust them to buy your desire winch from them. As well as their customer service is quite helpful in case you need it after buying one.
If you are planning to buy one you can try one from the above two winches which are suitable for your payload, boat, UTV, ATV, or any other household objects. As the first one is especially suitable for pulling a boat and the other one is for UTV or ATV it reduces your decision-making endeavor.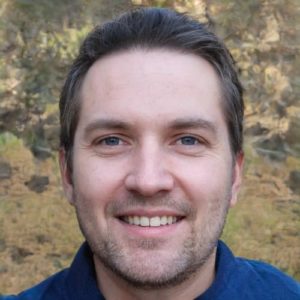 I'm Daniel Galbreath, founder of OffRoadersWorld.
I spend my spare time writing on this website, OffRoaders World. I share my thoughts and reviews on different types of gears, share tips sometimes. This website is specially created and regularly updated basically to help other folks like me when I started to solve the various problems they face, specially when they go off-roading.