Last Updated on July 8, 2021
I found a lot of people suggesting to buy a pricey winch from those expensive brands to get the best quality.
However, my opinion is entirely different than those guys.
I believe quality, durability, and performance are some of the top-most priorities for choosing a winch. But that doesn't mean you always have to go for the pricey ones to get the best performance.
You will find several brands are offering higher load capacity, performance, quality, and durability but costing a lot less than those expensive brands.
Orcish is one of them.
In this Orcish winch reviews article, I'm going to review three of its winches of different capacities mentioning their highs and lows.
The parameters I considered to pick these winches for reviewing are –
The cost-effectiveness.
The performance, durability, and quality of the winches.
How versatile the winches are and how they perform under different weather conditions.
Whether these winches offer all the standard features or not.
How good ORCISH is as a brand and its customer support.
Let's dive right in.
Suggested Read:
Top 3 Best Orcish Winches Reviews
1. ORCISH 4500 Winch Review – Most Popular Orcish Winch
Pros
Installing this winch is quite hassle-free.
An IP67 rated winch.
It's compact and lightweight. A perfect size to fit most of the UTV/ATVs.
The motor requires a low amp from the battery.
It works quietly. That's an excellent benefit for regular users.
Connecting the wires is a cakewalk because of the colored cables and color-coded terminals.
Two quality wireless remote controls come with the package. Both work flawlessly.
It's quite reasonably priced winch compared to the other units of the same load capacity from different brands.
Cons
Any UTV/ATV friendly winch should offer a dashboard rocker switch with the kit. Unfortunately, this winch doesn't come with one.
This winch has 4500 lbs load capacity, which is a perfect winch for using with car, UTV/ATV, boat, jeep, or whatever object you want to tow within the load limit.
To get the best performance and ensure the longevity of the winch, you should keep the gross weight of the object up to 3000 lbs.
This unit offers a 45' synthetic rope that goes through a quality hawse fairlead. The quality and strength of the line is quite ok to be true.
If you want to buy a steel cable version of this winch, go to this link and check if it meets your expectations. It offers a 45' line too. (I prefer the synthetic rope version, though).
A 3-stage planetary gear, mechanical brake, and free-spooling clutch are in place for better winching experience.
This unit offers the same two wireless remote controls that come with the previous winch (13000 lbs load capacity). So, the working range of these remotes is the same, too (works from about 20-30ft distance).
2. ORCISH 13000 Winch Review – Most Powerful Orcish Winch
Pros
You will get two wireless remotes and a wired (12') remote control with this package, and they work as sound as a bell.
This unit offers better safety by installing an overload protector that triggers in case of an overload or short circuit.
An IP67 rated winch. That means it's waterproof.
It features power-in and power-out for positive load control.
A relocatable, heavy-duty, weather-sealed contactor box is included in the kit.
Installing this winch is pretty straightforward.
The overall construction of the unit is quite remarkable, I must say.
You will get some handy gears with the kit like winching gloves, user manual, nuts, wires, etc.
It costs next to nothing considering the pulling capacity.
Cons
The mounting nuts are below-average regarding quality.
The wireless remote batteries don't last too long. Better keep one extra set for emergencies.
As the load capacity of this ORCISH winch is 13000 lbs, you should limit the gross weight of the towing vehicle up to 8666 lbs.
This unit is equipped with 85' heavy-duty steel cable, which is substantially long without any doubt. However, the quality of the cable needs to be improved.
Fortunately, you can buy the synthetic line version of this winch if you are not interested in purchasing a steel cable. The synthetic rope version is more lightweight than this steel cable version.
It offers all those standard features that we expect from a quality winch like 3-stage planetary gear, free-spooling clutch, and automatic load-holding brakes.
Both the corded remote controls and wireless controls are effortless to grip wearing a pair of winching gloves.
With that said, had the button of the wireless remote been a bit bigger, it would have been second to none regarding usability. These wireless remotes work from 20-30ft distance from the receiver.
Regardless of the few hiccups, it's still quite a powerful and useful winch that you can afford without hurting your pocket at all.
Also Read: High quality 4500 lb winch review
3. ORCISH 3500 lbs Weight Capacity Winch Review
Pros
A waterproof winch (IP67 rated).
Installing and wiring the unit is as easy as pie. Kudos to the colored wires and color-coded terminals.
This unit features a super-compact, and basic design—nothing fancy, precisely what you require from a 3500 pulling capacity winch.
It's lightweight.
A sealed control box comes with this winch that is protected from outside materials.
This unit also features a sealed low amp permanent magnet motor like the previous model.
It runs quietly.
A correctly working handlebar rocker switch and two quality wireless remote controls are included with the kit.
You will get all the required nuts and bolts, and a pair of gloves included in the kit.
The price is undoubtedly cheap.
Cons
No dashboard rocker switch is included.
This particular winch is mainly made to serve the UTV/ATV users.
However, you can use it for other objects as long as you limit the weight of the object, considering the load capacity of this winch.
As it's a 3500 lbs load capacity winch, you can easily tow a vehicle or object keeping the gross weight below or equal to 2333 lbs.
While this one is the synthetic rope (30') version, you can buy the steel cable version as well. Both share the same features and benefits, but the steel cable one costs less than its synthetic line counterpart.
The dynamic braking system, free-spooling clutch, and 3-stage planetary gear train give us a comfortable and safe winching experience.
Overall, considering the price and other features, this one is undoubtedly one of the best bets for UTV/ATV users.
Differences Among These Three Winches
Load Capacity
This is the characteristic that influences the buying decision directly. It tells you how much load that particular winch is capable of towing.
The golden rule is to use a winch that has at least 1.5 times more load capacity than the gross weight of the vehicle you want to recover.
That's why you shouldn't use a 3500 lbs winch for recovering your truck.
I've mentioned the respective load capacity against each of the above winches.
Horsepower
The horsepower of a motor has a direct impact on the power and line speed.
Typically, you will see the high load capacity winches have high amounts of horsepower, and vice versa.
The ORCISH 13000 lbs winch has a 6.5hp motor. The ORCISH 4500 lbs one is equipped with a 1.7hp motor, and the ORCISH has a 1.5hp motor.
Gear
Any good winch offers a 3-stage planetary gear train. On the other hand, some offer a 2-stage gear.
Fortunately, all the above winches feature a 3-stage planetary gear. So, there isn't any difference regarding gear trains amongst these winches.
However, the gear ratio is not the same amongst all.
The ORCISH 13000 lbs winch features a 265:1 gear ratio. Whereas the 4500 lbs winch features 166:1, and the 3500 lbs weight capacity winch offers a 153:1 gear ratio.
The gear ratio controls the amount of pull and line speed.
Cable Type and Length
A winch can be equipped with either a steel cable or a synthetic rope. Most of the brands offer both versions for a particular load capacity winch.
All the above winches have both a steel line and synthetic line versions readily available for buying.
However, the length of the line varies. Mostly the higher capacity winches have longer lines, and the lower load capacity ones have relatively shorter lines.
The ORCISH 13000 lbs capacity winch features 85' cable. The 4500 lbs capacity one offers 45' line and the 3500 lbs winch from ORCISH features 30' of line.
Brief About the Brand Orcish/ Who Makes Orcish Winches
ORCISH is a dynamic brand that has been producing different tools and accessories for years now.
While off-roading tools and accessories like the winch is one of its top-selling products, it also produces other hand tools like a saw.
Besides winches, ORCISH also sells other off-roading items, and winch accessories like recovery traction board, bumper hitch receiver, solenoid, snatch block, shackle hitch receiver, tow strap, etc.
When it's about selling quality products at an affordable price, ORCISH is one of the best brands in this industry.
Not to mention, the customer service from this brand is top-notch too.
Frequently Asked Questions
Are Orcish winches any good?
Yes. Orcish winches are highly reliable. It can help you unstuck your vehicle from any sticky situation.
Should You Buy Orcish Winch?
As I said, if you are planning to buy a quality winch without breaking your bank, the orcish winches are the best bets for you.
You can go for any of the above winches considering the load capacity and the vehicle you want to install it in.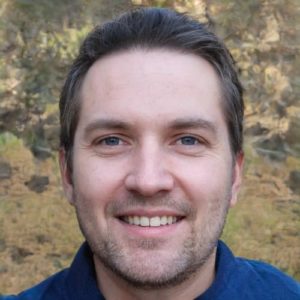 I'm Daniel Galbreath, founder of OffRoadersWorld.
I spend my spare time writing on this website, OffRoaders World. I share my thoughts and reviews on different types of gears, share tips sometimes. This website is specially created and regularly updated basically to help other folks like me when I started to solve the various problems they face, specially when they go off-roading.