Last Updated on June 6, 2021
Going to buy a winch? Wait. Before going to purchase a winch, you need to have a good idea about a winch. If you have a proper idea about a winch, then it is good. However, if you don't have a proper idea about a winch, then have a look at my article. Here I have prepared a review of two winches. Go through my article. It may be helpful to you.
See More:
Speedway Winch Review
1. Speedway 7253 3000-Pound Line Pull  Winch Review
You will have a smart winching operation with this winch. The planetary gearing system of this winch allows you for a fast pull and a secure hold.
The automatic braking in the drum system will ensure a quality job. It will help you to hold the load when the motor power is not being supplied. Without it, the automatic braking in the drum will prevent free spooling and slacking when a pull is stopped.
However, This winch comes with a piece of good news to steel cable fans. The winch offers a 35 ft long heavy steel cable along with a safety clevis hook and pulley block for holding the load. Besides, a roller fairlead is also available with the winch to guide the steel cable. Moreover, the remote control system will allow you to continue the winching from a safe distance.
After all, this is a perfect winch for pulling your light-weight loads.
Pros
Offers 3000-pound pulling capacity.
Features permanent magnetic motor.
Offers Planetary gear control for fast pulling
Features an automatic load-holding break
Comes with a 35 ft long steel cable with safety clevis hook and pulley block
Comes with a roller fairlead
Offers a corded remote control
Perfect one for smaller jobs
Cons
Cable could be a little longer
2. Speedway 44673 1000lb Hand Gear Winch Review
The zinc-plated heavy gauge steel frame comes with maximum strength and longevity. The high-quality zinc plated finish will resist corrosion over time.
However, this winch comes with a 65 ft long heavy steel cable and a heavy drop forged galvanized steel safety latch hook. This safety latch hook will help to hold the load. Moreover, the smooth-action ratcheting handle will ensure easy pulling power.
Pros
It comes with a pulling capacity of 1000lbs.
Features zinc-plated steel frame.
Comes with a galvanized steel safety latch hook
Offers a smooth action ratcheting handle
Easy installation system
Cons
About the Brand Speedway
Speedway Motors is America's one of the oldest shops and a trusted source for specialty rodding and racing products for more than 65 years. It was founded in 1952. Later Speedway Motors has grown and become the world's largest manufacturer, distributor and retailer.
Verdict
Well, Here I have reviewed mentioned these two winches. I tried to mention everything about these winches. I hope after reading this review you will be able to make your pick. So, now it's your turn. Make your pick and enjoy winching.
By the way, son't forget to share your winching experience!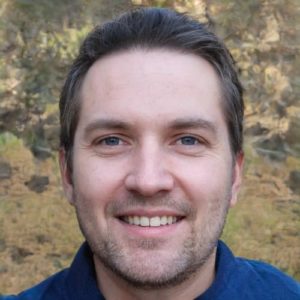 I'm Daniel Galbreath, founder of OffRoadersWorld.
I spend my spare time writing on this website, OffRoaders World. I share my thoughts and reviews on different types of gears, share tips sometimes. This website is specially created and regularly updated basically to help other folks like me when I started to solve the various problems they face, specially when they go off-roading.