Last Updated on June 6, 2021
The Superwinch LT series is comprised of the lightest and most compact winches. They are ideal for those who need smaller power with the reliability of a high-quality brand.
Rely on this series to unstuck your ATVs and UTVs as it is well-equipped to deliver amazing performance while retaining its lightweight design and affordable price range.
Popular Posts: 
Superwinch LT Series Winch Review
1. Superwinch (1140220) Black LT4000ATV Winch Review
This is an amazingly compact and affordable product with the advantages of the Superwinch brand. You can't go wrong with this one to deal with your ATVs!
The LT4000ATV offers decent pulling power, reliability, and quality without breaking your bank. This is a compact option that excels at saving your ATVs and UTVs with unmatched efficiency!
It can pull up to 4,000 pounds using its 1.4 hp powerful motor and steel rope. If you prefer, you can get the synthetic rope model too. You'll enjoy a rather quiet and reliable operation with its innovative 3-stage planetary drive. The motor comes with an ergonomic clutch for better control.
You'll appreciate the convenience provided by the rocker switch mounted on the handlebar and the handheld remote. So, you won't have to stand too close to the tool to operate it. Installing it is as easy as it gets, and it'd be ready to use within minutes!
Pros
Completely sealed motor to be used in any weather
Extremely affordable price
Automatic load-holding brake increases the safety level
Features functional switch and remote control for ease of control
Cons
The remote controller feels a bit flimsy
2. Superwinch 1130220 LT3000ATV Winch Review
This machine is equipped with everything that you want from a high-quality winch. It's capable of providing the best value for money and solid performance.
The LT3000ATV is easily one of the best compact winches in the market. It boasts a brilliantly durable construction that makes it capable of working flawlessly for years! The robust 1.2 horsepower motor and the powerful gearbox assist the gadget in delivering 3,000 pounds of pulling power.
You'll enjoy safe operation as it's equipped with a circuit breaker to prevent damages caused by sudden power surges or short-circuits. It is also capable of delivering incredible performance.
Moreover, you'll find the 50-feet wire rope to be long enough. Additionally, the mechanical and dynamic braking work together to ensure the utmost safety in operation by reducing the chance of rope slippage.
Pros
Incredibly lightweight and compact
The solid motor delivers reliable performance
Installation and operation are completely free of complications
Sturdily made to last a while
Cons
The rocker switch doesn't feel durable enough
3. Superwinch 1120210 LT2000 ATV Winch Review
All in all, this is a neat little product with efficient performance. It's more than capable of effectively rescuing your ATVs or UTVs within minutes!
The LT2000 is the most compact and lightweight winch in our list that weighs less than 15 pounds. However, it is well-equipped to provide an excellent pulling power of 2,000 pounds. It's perfect for users who seek the convenience of using a smaller tool that is strong enough to get them out of the stickiest mud with ease!
It's admirably small, so it would barely take any space. You'd get to fit it into narrow spaces with no trouble! If you install it onto your ATV or UTV, you'd barely notice the added weight.
Don't let its small stature fool you because it's still extremely powerful and fitted with tons of features. It comes with a highly efficient motor and an innovative planetary gear system. They allow the tool to operate quietly, reliably! The motor's protected with a circuit breaker for safety.
An amazing feature to point out is the Dynamic Braking. This offers a variety of stopping power that suits your needs to enhance the safety level.
Pros
Excellent power and versatility in a compact tool
Significantly cheaper than others
Planetary gear system operates silently
Features circuit breaker protection
Cons
The mount is only a two-bolt pattern

Superwinch LT series winches are a great investment for anyone who needs the reliability of an electric winch. The Superwinch LT is a high-quality, heavy-duty product that will never let you down when you need it most.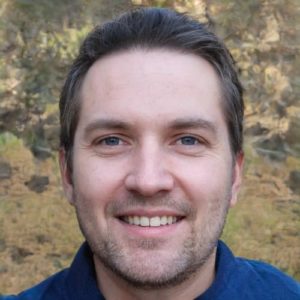 I'm Daniel Galbreath, founder of OffRoadersWorld.
I spend my spare time writing on this website, OffRoaders World. I share my thoughts and reviews on different types of gears, share tips sometimes. This website is specially created and regularly updated basically to help other folks like me when I started to solve the various problems they face, specially when they go off-roading.