Last Updated on June 6, 2021
The Superwinch LP series is designed for heavy-duty operations and features a top-notch design that can withstand extreme loads. Whether you're pulling medium to heavy 4×4 vehicles or bigger trucks, the brand's signature performance will make it easier than ever before!
This series is capable of providing the power that you've always longed for!
Popular Reviews:
Superwinch LP Series Winch Review
1. Superwinch 1510200 LP10000 Winch Review
LP10000 offers brilliant features and benefits. Thanks to the impressive balance between price and performance, it stands out from the rest so you can go for it as long as your needs don't exceed 10,000 lbs.
The Superwinch LP10000 is an amazing off-road accessory that is always ready to liberate your wheels from the grasp of sticky mucks. Whether you're new or professional, this one is sure to surprise you with its first-rate performance.
This 10,000 pound capacity winch can effectively handle a wide range of vehicles. Combined with the 5.1 hp motor, you'll find it to be super consistent in delivering reliable power. Don't be afraid of using this gadget during rain or snowfall as it's conveniently weather-sealed to be used at any time!
It happens to be one of the safest winches in the market, aided by the multitudes of safety features. The automatic load-holding and mechanical braking reduces the chance of the wire rope slipping during a power surge or failure. Thanks to the circuit breaker, it remains protected from short circuits or the flow of excessive current.
Additionally, you can operate it from a good distance as it comes with 12-foot wired remote control.
Pros
The motor and solenoid are weather-sealed for protection
Designed to be easy even for new users
Powerful 5.1 hp motor ensures uninterrupted power
Extra-reliable with the planetary gear system
Cons
Doesn't offer wireless control
2. Superwinch 1585202 LP8500 Winch Gen II Review
The LP8500 offers a nice combination of power, versatility, and value to both new users and professionals. It provides flawless performance with its multitudes of features. This can easily be a great off-road companion!
The LP8500 is the lighter version of the previous LP model with almost similar performance and features. This winch will fit right into any 4×4 vehicle along with trucks and trailers because of its neat design.
Its 8500 lbs of pulling power make it more than capable of handling most vehicles. To ensure a reliable supply of power, it's equipped with a strong 4.5 hp engine. Being made with the finest materials and weather-sealed, this one is very likely to last for a long time!
Also, the 94' steel wire rope is slightly lengthier than the previous model and offers super-safe operation with the heavy-duty latched hook and the load-holding brake. Moreover, the steel rope is capable of surviving an immense amount of pressure without breaking.
You'll get to enjoy amazing fluidness in operation aided by the 3-stage planetary gearbox and the smooth free spooling. Enjoy the convenience of safely operating it from up to 15' feet away by using the wired remote control.
Pros
Impressive 8,500-lb rated pulling
Easily fits any 4×4 car, RVs and trailers
Long-lasting with durable construction and protection
94-feet long steel rope offers extra convenience
Cons
Read Next: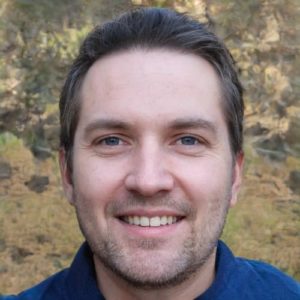 I'm Daniel Galbreath, founder of OffRoadersWorld.
I spend my spare time writing on this website, OffRoaders World. I share my thoughts and reviews on different types of gears, share tips sometimes. This website is specially created and regularly updated basically to help other folks like me when I started to solve the various problems they face, specially when they go off-roading.