Last Updated on June 6, 2021
A utility winch has thousands of different uses. The main function of this winch is of course to pull heavy loads or load vehicles onto a trailer. This winch is not meant to be used as a recovery winch though.
Some of the things to look for while buying them are portability, durability, and the amount of load they can pull. It's a fairly simple criteria, but choosing a decent winch among the myriad of other brands is a tedious and confusing task.
To help you pick the best suitable winch, I will review three of the best utility winches from a popular brand called Warn.
Warn Utility Winch Review
1. WARN 94000 Utility Winch Review
A 1.9 horsepower permanent magnet DC motor is responsible for power generation of this winch, this is further supplemented by a 3 stage planetary gear which makes sure of faster line speed and smoother operation.
It maintains an 8.9 fpm line speed while towing 3000 lbs of weight while drawing a 240 amp current. So you can see the winch is quite fast.
If you are a fan of steel cable, then you may like the fact that it comes with a 43 ft long durable wire rope and a roller fairlead to guide it into the drum. As steel cables are prone to fraying, make sure to wear gloves while operating this winch.
The corded remote control included with the package has a fairly long range of 12 ft lead so you can control this winch from a safe distance.
Another great thing about this unit is that despite packing a punch, the winch itself is compact and portable. The installation process is also easy and swift and the instruction manual included with the package is very detailed and easy to understand.
Pros
Very compact and highly portable
Easier installation and detailed instruction manual
Fast line speed
Solidly built and very durable
Comes with a corded remote controller
Cons
They are not waterproof
Even though the price is justified, it's still expensive for most users
Since most of the winches in this series have similar strengths and shortcomings, I'm not going to list them for the rest of the models.
However, I will talk about some of their key points.
2. WARN 92000 Vehicle Mounted Utility Winch Review
The WARN 92000 winch is smaller and can be mounted in tight spots which are ideal for trailers or hitch mounts and makes the installation process fairly straightforward.
It is equipped with a 1.6 HP permanent magnet motor providing power with an incredible duty cycle.
Split ring gear train with a gear ratio of 153:1 gets the job done with a high amount of efficiency. Further aiding this functionality is the load-holding braking system, making the winch highly secure and easy to use.
The rope provided is a 35 ft. long steel cable with a clasp and hook. Unlike the previous model, the rope goes through a lightweight hawse fairlead, reducing the overall weight of the winch.
This portability and decent towing capacity make this unit perfect for light towing and pulling.
3. WARN 85330 1500AC 120V Electric Utility Winch Review
Equipped with all-metal housing and an industrial planetary gearing system, this winch is very sturdy despite its smaller frame.
The WARN 85330 can pull up to 1500 lbs of load and features a 0.8 hp motor.
This winch motor is AC powered which can generate higher torque. The motor end cap is vented which cools down the motor faster extending motor life and run time.
It comes with a 43 ft. steel rope with roller fairlead and a 10 ft. power cord.
This winch comes with an advanced, sealed pendant remote which is very convenient to use due to its slick design.
Verdict
WARN is a brand that is highly valued in the automotive industry. Their products are amongst the best there is. This American brand has been producing top quality units for more than 70 years and they are also distributing their products worldwide.
All the utility winches mentioned in this list are solidly built and come with great features. They are a bit on the expensive side, but the quality provided is worth the price. You can certainly think of it as an investment to buy them, as they are meant to last longer than other cheaper brands.
Do you think that Warn Utility Winches worth the money? Let me know via the comment box, I'd like to hear your thoughts.
Related Posts: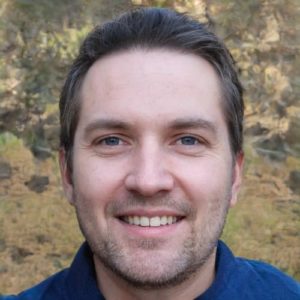 I'm Daniel Galbreath, founder of OffRoadersWorld.
I spend my spare time writing on this website, OffRoaders World. I share my thoughts and reviews on different types of gears, share tips sometimes. This website is specially created and regularly updated basically to help other folks like me when I started to solve the various problems they face, specially when they go off-roading.