Last Updated on August 5, 2022
After completing an in-depth analysis of the Warn VRX Vs Axon winch debate; I'm going to vote for the Warn Axon series without any second thought.
It's because Axon series beats the VRX series in terms of features, performance, and winching capacity.
Having a rescue unit in the back of your ride is a very wise thing to do. As you know, accidents can happen anytime so it's good to be prepared. I am talking about a Winch to be clear. It is an excellent piece of machinery to have.
Warn is a renowned brand in the winch industry. They have some beautiful series of winches to pull out the different winching job.
Today I am going to introduce you to 2 of their very popular series of winches. The Warn VRX and The Warn Axon. They are the upgraded version of 2 of the previously popular series Vantage and ProVantage from Warn.
Actually, if we compare those old and upgraded series, we can see that Warn only used 3 parts from the Vantage and ProVantage series to develop this new one.
If you decided to compare these two series, then you made the right decision.
You can easily guess that 2 different series will have some differences in features. And that's exactly what I am going to point out first.
Later, I will review a couple of products from each of those series.
The individual features and insights will help you in your decision-making process.
Features where Axon series beats VRX series:
Axon series winches come with a digital contactor to combine with a permanent magnet motor to reduce installation time. The VRX winches don't have that feature.
Axon has a built-in load limiter for a safe winching operation but the VRX winches don't have that.
Axon series has a digital control system to monitor the load. You won't get that in the VRX series.
Axon series has a higher load capacity than the VRX series winches.
Features where VRX series beats Axon series:
The VRX series is more budget-friendly than the Axon series.
The similarities between Axon and VRX series:
Both have an IP68 waterproof rating.
Both are black powder coated for corrosion resistance.
The cable version and length, as well as fairlead set-up, are the same.
They come with a similar gear train system.
The mechanical load holding brake system is common between them.
That's all the major differences and similarities between those two winch series. Another similarity is that both series winches are fully sealed.
Warn VRX Winch Series
Warn VRX series is fully focused on pulling out small jobs. They work best with ATV / UTV/ Truck / SUV. This winch series comes with a pulling capacity between 2,500 to 4,500 lbs. That tells you about their size too.
Yes, they are small in size. That's why you can fit them in a compact space like in the back of your ATV.
I have got 3 products of this series that I will review here. They are VRX 25, VRX 35, and VRX 45. But, first, let's know a little bit more about this winch series, shall we?
Some common features of the Warn VRX series:
They come with a 3-stage Planetary Gear Train system to ensure high efficiency in performance. That ensures a higher load carrying capacity and a quiet operation.
Fully sealed to protect it from dust and water. For more convenience, they are IP68 waterproof rated.
Comes with 2 different cable version. The steel cable comes with roller fairlead for a superior pulling job. There's also a Spydura synthetic rope version available that comes with hawse fairlead.
All models of this series come with 50' long cables. The cables can handle their job amazingly.
Both the loaded and unloaded condition has very fast line speed.
Dash-mounted control switch, Mini rocker switch, and corded remote available with the product for a more comfortable controlling system. All of them work flawlessly.
Fully corrosion-resistant finish.
The spooling will be smooth as butter thanks to the hub lock style dial clutch.
The installation part is easy and the operation part will be fast and quiet.
Load holding mechanical brake makes it a very reliable option when it comes to controlling the winch.
Comes with all the parts and wires needed to start winching.
Another interesting part of the VRX series is its price tag. Considering all the features and quality performance they offer, it is a bargain at that price.
WARN 101045 VRX 45 Powersports Winch Review
Warn 101045 is an amazing choice for a heavy pulling job. You can't go wrong with this one as Warn has a very good reputation in the winch industry.
To get the best performance from this one, make sure your vehicle's gross weight is not more than 3,000 lbs.
It comes with a 3-stage planetary gear train to withstand higher load capacity. They used a mechanical load-holding brake which is much more reliable than a spring brake to control the towing operation.
It comes in two different rope versions. One is a heavy-duty steel cable that comes with a roller fairlead and the other one is a lightweight synthetic rope with hawse fairlead. That matching fairlead with cables is a nice touch as they work best in that way.
It comes with both a corded remote control and a dash switch.
It is completely sealed to be dust and waterproof with an IP68 rating which is the general case for every winch of the VRX series.
The price range of this one is very affordable and that makes it an even more interesting choice.
WARN 101035 VRX 35 Powersports Winch Review
Another budget-friendly versatile winch to retrieve your Powersports vehicle safely is the Warn 101035. The gross weight for this one should be equivalent to or less than 2,333 lbs.
The automatic load-holding brake and planetary 3-stage gear train like the previous one can make it easy for you to control the towing process.
Like other versions, this one also comes in both roller fairlead for steel cable and hawse fairlead for synthetic rope version.
50′ long steel cable or synthetic rope is the decision you have to make. I think that both are solid in their job and of good quality.
It also comes with a dash-mounted control switch and a corded remote control.
WARN 101025 VRX 25 Powersports Winch Review
The last one of this series is also the lowest load capacity one. The Warn 101025 has a pulling capacity of 2,500 lbs so it is fair to say it's suited for smaller jobs.
All the features of this one are exactly the same as the previous two I reviewed. They are almost identical except for the load capacity.
Oh, and the price tag. The lower the capacity, the less the money.
Warn Axon Winch Series
This one is another series from Warn that can be considered as a powerful workhorse. This workhorse series is built for heavy-duty Powersports towing jobs.
Just like the previous series, I will review 3 of their top-quality products. The Axon 35-S, Axon 45-S, and Axon 55-S. First, let's discuss the common characteristics of this series.
The common features of the Axon series include:
Very easy to understand the functionality and also easy to use.
The winches are totally sealed to protect them from water. Plus, they have an IP68 waterproof rating too.
The body is fully corrosion-resistant thanks to the black powder-coated finish.
Superior performance from the motor and gear. They run very smoothly.
This series has a 90mm permanent magnet motor and digital contactor. Both of them work as a single unit to reduce the amount of wire needed during installation.
The three-stage planetary gear train is a signature feature of this series.
The load holding mechanical brake makes it a reliable choice and it also makes the towing control part easier.
Spydura synthetic rope comes with hawse fairlead.
To protect it from damage when overloaded, it has a built-in load limiter.
To monitor the motor temperature, speed, and load all the time, the product of this series is equipped with digital control.
Quiet performance during operation.
Just like the VRX series, this series also has a hub lock style dial clutch.
For the downsides:
The length of the rope is also an issue among some users. It should have been a bit longer in their opinion. After all, you'll be spending quite a lot on this one.
Fortunately, that's the end of the downside list. There is no other major lacking found in this series.
The digital control is a really nice touch by Warn. Because of that, you can monitor the load all the time and that will save the winch from being overloaded.
There is a LED indicator to show the load limit. At first, it stays blue. Then, it goes from blue to green for 0 to 25% load and green to yellow for 25 to 50% load. It turns orange and red respectively for 50 to 75% and 75 to 100% load.
The model of this series is a bit expensive. But given the features, it comes with and the performance it provides, that pricing is reasonable.
WARN 101150 AXON 55-S Winch Review
The Warn 101150 is the big gun of the Axon series. With a load capacity of 5,500 lbs, it can handle immense load and pressure.
The use of the Motor (magnet motor and contactor works as one unit) is a nice addition to this series. It makes the installation part much easier by removing the need of using many wires.
It comes in two different rope versions. One is a lightweight 50′ long synthetic rope with hawse fairlead and the other one is 50′ heavy-duty steel cable with a roller fairlead.
The package includes all the control systems such as a dash-mounted control switch and corded remote.
It is equipped with a 3-stage planetary gear train, IP68 waterproof rating, and automatic load-holding brake. Plus, it has a load limiter that shows how much load the winch is handling.
It's a good option for those who don't have any problem with synthetic rope.
WARN 101140 AXON 45-S Winch Review
Now with some reduced power, Warn offers Axon 101140 with a maximum pulling capacity of 4,500 lbs. Keep the gross weight range around 3,000 lbs to get the best output.
This model also comes with synthetic rope and steel cable version. All the other features are also the same as the Axon 101150 winch.
WARN 101130 AXON 35-S Winch Review
Now to wrap things up, I have the Warn 101130 Axon 35-S with me. It offers a pulling capacity of 3,500 lbs. It is a good pick for ATV or UTVs.
This one also features both synthetic and steel cable version. Most features are similar to the previous 2 I reviewed.
Verdict on Warn VRX vs Axon Winch
Both of the series have their pros and cons. I tried to keep the whole detailing part as simple as possible to save your time.
Now if we look closely, we can see that the Axon series offers improved performance, features, and winching capacity. But it also cuts a big hole in your pocket. Plus, it has both the steel cable and synthetic rope versions available.
On the other hand, for a less amount of money, the VRX series offers almost as close performance as the Axon. Obviously, there are some features unavailable in this series compared to the Axon series, but it will save a lot of your money.
So, for those budget shoppers, VRX offers the best options.
That is my opinion, of course. You should buy the one that fits your requirements and budget.
I also prepared some guides as well, such as truck winches, car hauler winches and hitch mount winches.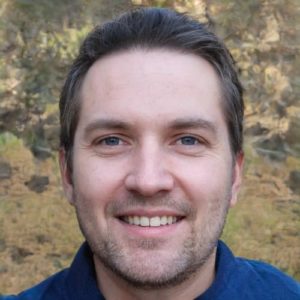 I'm Daniel Galbreath, founder of OffRoadersWorld.
I spend my spare time writing on this website, OffRoaders World. I share my thoughts and reviews on different types of gears, share tips sometimes. This website is specially created and regularly updated basically to help other folks like me when I started to solve the various problems they face, specially when they go off-roading.