Last Updated on July 5, 2021
The trailer hitch is an extremely helpful addition to your vehicle. The trailer hitch is used for hauling a trailer behind your vehicle while you want to move your trailer from a place to another. Without it, hauling a trailer using a hitch ball also can accommodate a good number of accessories. So, you can understand the use and importance of a hitch.
However, hitch ball is considered as one of the most important parts of your hitch. The size of the hitch ball always matters. That's why you need to be careful while selecting a hitch ball for your hitch.
In this article, I will be talking about everything that will help you to determine what size of hitch ball you need.
In general, there are three factors that will determine the size of your hitch ball. I have talked about each factor below.
Trailer Hitch Ball sizes – How To Choose
Matching the diameter of the ball to the coupler size
The first thing you need to consider while determining the ball size is the size of the coupler. You will have to match the ball diameter with your coupler size. Basically, you will find the size of your coupler is labeled on its body.
You will have to make sure that both ball diameter and coupler size are the same so that they can have a strong connection and adjustment. It will help while towing.
Matching the shank to the hole of the trailer ball
Secondly, you will need to match your trailer ball hole with the shank. Because the hole of a ball mounts the hitch where your trailer ball bolts into. If your brought trailer ball shank is small, then it will shift whenever you tow and will come loose. On the other hand, if you find the trailer ball shank size is large, then you will be needing a reducer bushing to tackle the difference. So, you can understand how important it is to match the shank to your trailer ball hole.
Matching the capacity of weight your towing system has
Last and also important, you need to match the weight capacity of your towing system. Because the ball capacity will be determined by the weight rating. While selecting the ball, you need to keep in mind that you should select a ball that has a higher capacity comparing with your trailer weight. In general, the weight capacity of a trailer ball is considered as the capacity of the ball.
How to measure trailer hitch ball size
Well, now the question is how you can measure the size of the trailer hitch ball. Basically, there are a few key factors. They are the diameter of the ball, length of the shank, the diameter of the shank and rise.
The ball diameter, shank diameter and length actually depend on the weight capacity. For example, if the weight capacity is between approximately 2000 lbs to 35000 lbs, then the ball diameter, shank length and shand diameter should be 1-7/8-inch, 1-5/8-inch to 3-inch and 3/4-inch to 1″ respectively.
On the other hand, you will be needing 2-inch ball diameter, 1-3/4-inch to 3-inch shank length and 3/4-inch to 1-1/4inch shank diameter for a weight capacity of 3500 lbs to 12000 lbs. The ball diameter 2-5/16-inch, shank length 2-1/8-inch to 3-1/2-inch and shank diameter 1-inch to 2-inch are needed for a weight capacity of 6000 lbs to 30,000 lbs.
Lastly, if your weight capacity is fixed at 30,000 lbs, then a 3-inch ball diameter, 3-1/4-inch shank length and 2-inch shank diameter will be needed.
Popular size of trailer hitch ball
Well, it is better to know some common factors. Among all the ball sizes, the 2-inch hitch ball is considered the most common one. There is a reason because of this wide use. The thing is that 2-inch trailer hitch ball fits best in almost all class 3 hitches and this type of hitches is considered the most common and popular trailer hitch.
However, there is nothing like one size fits all. That's why you will need to go through tight measurement. Anything lower and beyond the actual measurement will not bring anything good.
The trailer hitch ball size for travel
The 2-inch or 2-5/16-inch trailer hitch ball is used for towing travel trailers. Because the weight of a travel trailer is about 5000 lbs to 10,000 lbs and the 2-inch to 2-5/16-inch ball size will be the best match.
In addition, a good number of people use a weight-distribution hitch where the standard ball size is 2-5/16-inch.
You'll find a lot of hitch guides on this site. Some of those are mentioned below that might be helpful to you.
Why do you need a Weight Distribution Hitch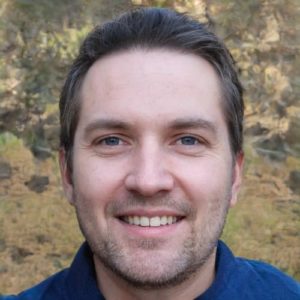 I'm Daniel Galbreath, founder of OffRoadersWorld.
I spend my spare time writing on this website, OffRoaders World. I share my thoughts and reviews on different types of gears, share tips sometimes. This website is specially created and regularly updated basically to help other folks like me when I started to solve the various problems they face, specially when they go off-roading.