Last Updated on June 6, 2021
In off-road tracks, a pintle hitch is a life savior equipment for your car or cart. The pivot part of a pintle hitch holds and carries your vehicle or boat easily without a driver in it. Basically, the pintle hitch has two parts. One is the pivot to hold and the other is too stuck with a strong bolt to your back of the car or boat. A pintle hitch requires a lunate ring to operate.
When you are planning to go off-road, a pintle hitch is a must for you.  Because it can be used as an alternative to a vehicle to tow your vehicle. However, a pintle hitch can be used in three different setups: Pintle Mounting Plates, Pintle Hooks, and Pintle Lunette Rings.
Basically, In this article, I will talk about the reasons and logic that why you should use a pintle hitch.
Why Use a Pintle Hitch
Off-road savior
The pintle hitch can be used as an off-road savior. Because whenever you are planning to off-road with your mates, you never know what is waiting for you ahead. Your partners or your vehicle may get stuck anywhere at any time. You don't have any option except towing it somehow. Calling a tow truck will be quite expensive in this case. That time a pintle hitch can benefit you most. You will be able to tow the stuck vehicle without facing any hassle.
Replace of a tow truck
Well, it may happen that you need to carry some heavy-weight things from a place to another place. In this case, hiring a tow truck can be expensive. That's why If you are planning to move your trailer from a place to another place, then you have the option of using a pintle hitch.
The easy part here is the mechanical structure of the pintle hitch. The pintle hitch has a loop that can be made loose and you will just have to put your trailer holder loop within it. That's it. You can do it without any hassle by your hand. You are set to move your trailer.
Carrying heavy-weights
Using a pintle hitch, you can lift any heavy objects to the highest floor of construction using a pulley machine and a pintle hitch. The heavy-duty metal pintle hitch has the ability to hold more than 10000 lbs. Instead of using ropes or cords, a pintle hitch is the best option for you as well as more productive and easy.
Without it, a pintle hitch can be used as a replacement for other carrying heavy-duty equipment. With the right setup of a pintle hitch, you will be able to carry more than 12000 lbs. weight capacity before it breaks out.
Flexibility and movability
The Pintle Lunette Rings hold a round shape with the hitch to move around within its circle. That's why you will be able to carry and hold anything on rough roads, agriculture uses without having much pressure on a certain point. The movability gives space for the weight and distributes the jerks. It offers longer using capability without breaking at the middle of your works.
Various setups availability
As I already mentioned above that the pintle hitch has three kinds of setups. If you don't need a flexible setup then you choose the pintle mounting plates. This mountable heavy-duty plate can be attached with no movements at all. Basically on the highway, you surely never want a moving attached with the back of your vehicle. It may get you into trouble with other vehicles. So here you have the option to choose your preferred one.
Have any queries on pintle hitch? If yes, then just drop a comment below. You might also enjoy reading my other resources on hitch. Here are some of those you might like: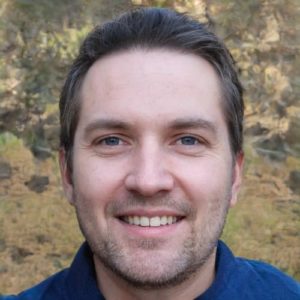 I'm Daniel Galbreath, founder of OffRoadersWorld.
I spend my spare time writing on this website, OffRoaders World. I share my thoughts and reviews on different types of gears, share tips sometimes. This website is specially created and regularly updated basically to help other folks like me when I started to solve the various problems they face, specially when they go off-roading.