Last Updated on July 24, 2021
The best winch line dampener
If you are looking for a winch dampener and you don't have the time to shop around then just go for this one. Considering the quality, performance and price, this is the best one overall.

Safety is the first thing you should keep in mind for any off-road activities. It is always a good idea to have some off-road accessories by your side whenever you feel like going for a drive. A winch damper is one of those safety kits that you can keep and use when the need arises.
A winch damper can save you from the flying objects in case your winch cable breaks. Though it is a rare case for the winch cable to just snap, still you should definitely follow the "Better Safe Than Sorry" approach here. That way you'll always feel out of harm's way during recovery operations.
Now, to ensure that you buy the best winch line damper, I have researched and put together 3 of the best options available in the market. Let's introduce you to the stars of today's show.
Best Winch Line Dampener Review
1. WARN 91575 Winch Damper – Top Pick
The first one that made the list is from a popular off-roading accessories brand that you might already know. I am talking about WARN. They produced some amazing recovery gears over the years that we as a customer loved.
The WARN 91575 winch line dampener has a rubber-coated center section. That means the middle part of the line damper has a rubber coating that will guard it against sliding. Just like the previous two, this one also has a vinyl construction for durable performance.
The pockets are also there to offer some extra accessory storage or to put on some weight. It's totally dependent on the situation you are dealing with. It has some reflective strips that will increase the visibility of this dampener.
This line dampener follows all the damper requirements for the 4WD competition. The manufacturers used long hook and Velcro loops to ensure it doesn't fall off the cable.
The price tag is also very reasonable for this one. So, keeping the reputation WARN has in the off-roading industry, this one is a no-brainer purchase.
Note: Warn is a leading manufacturer of winches. You might like to read our reviews of  Warn vr evo winches/ warn zeon platinum winches/ Warn provantage winches.
Pros
Heavy-duty material used for construction
1 pocket is wide enough to cover the width of the dampener
Reasonable price
Cons
2. ARB ARB220 Winch Recovery Dampener
This one is another heavy-duty line dampener and it's from the brand ARB. The ARB220 has the same vinyl construction as the STEGODON line dampener. ARB dampers work best with steel cable winch lines but they will fit nicely with any recovery strap or rope too. It can absorb the maximum amount of energy in the cable and it will reduce recoil too.
This one also has extra storage pockets that you can use to put some extra weight in it before putting it on the cable. If not, then you can keep your shackles and snatch blocks in them to free your hand.
It can be used as a safety vest too. So, instead of reducing the force of a broken cable, it will keep your body safe from the speedy flying materials. It also has reflective strips to make it clearly visible at night.
It has long Velcro strips to wrap it securely around the winch cable. Nowadays, recovery dampers are suggested for most 4 x 4 vehicles. The ARB220 exceeds the minimum weight requirement which is just over 2.4 lbs. This damper weighs around 3 lbs. You won't even have to add any extra weight due to that.
The dimension of this dampener is 19.69 x 17.72 x 0.79 inches which is big enough to provide a wide secure area on the cable. It is a great "buy and forget" recovery line dampener option for you.
Pros
Strong and durable construction
Heavy enough to provide maximum safety
It has extra pockets to keep some recovery gears
Has a strong grip on the cable
Cons
3. STEGODON 4×4 Recovery Winch Line Dampener
The last one that made the list is from the brand STEGODON. It is a simple recovery damper that can and will handle heavy-duty jobs at ease. The vinyl construction makes it very durable. To set it up quickly, it comes with wide Velcro tabs.
You just have to drop it over the cable or rope, and it will be ready to perform. It will work like a safety blanket for you. There are storage pockets that you can use to keep some shackles, pulley blocks, and some recovery gear. The color of the damper is orange, and it has some reflective area that comes in handy for night-time visibility.
The dimension of this damper is 17 x 19 x 0.98 inch and it weighs around 2.25 lbs. That weight will make sure that most of the force is absorbed in case something bad happens to the cable or rope.
The building material is layered reinforced PVC that makes it a strong recovery damper. It is very easy to clean after operation too.
This one is loved by all the users and they have no complaints about it. It serves the purpose just as advertised. It can be a great addition to your off-roading gear collection.
Pros
Heavy-duty vinyl construction
Durable, strong, and easy to clean
Has some inner pockets to carry extra gears or put some extra weight in them
Reflective strips will make it visible at night
Reasonable price
Cons
Note: Stegodon also produces some high-quality winches. Read my review of Stegodon winches if you ever plan to buy one.
Verdict on Best Winch Line Dampener
A recovery dampener won't terminate the danger as it suggests right in the name "Damper", so it will just reduce the impact of a snapped rope. That might save your car glass from shattering. So, it is never a bad idea to keep one of these recovery dampers close to you in a recovery operation.
If I were to recommend you one of the 3 best winch line dampers that I reviewed, I will recommend going for the WARN 91575 winch line dampener. But they are all great options, obviously.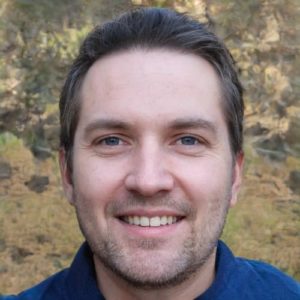 I'm Daniel Galbreath, founder of OffRoadersWorld.
I spend my spare time writing on this website, OffRoaders World. I share my thoughts and reviews on different types of gears, share tips sometimes. This website is specially created and regularly updated basically to help other folks like me when I started to solve the various problems they face, specially when they go off-roading.