Last Updated on August 4, 2022
In the old days, people believed that all they need to go off-roading is a powerful vehicle. Now people understand that off-roading requires some essential off road gear for a safe trip.
Before hitting the offroad, your vehicle should be equipped with some offroading gear. There are a lot of gears you can take, but the vehicle has limited space so you've got to select wisely.
You have to take the gear that is most important. This list will help you find those items. This must have off-road gear list is arranged randomly, not by priority. All listed off road gears are only the important one though.

Also Read: 12V Winch Batteries
16 Must Have Off Road Gear
1. Tool Box
First of all, you should have a toolbox stored with a set of handy tools. Whether you need to do a minor repair or make an adjustment, your toolbox will be your best friend.
Store your toolbox with some basic tools such as wrenches, Ratchets, Spark plug sockets, Allen keys, pliers, screwdriver, Pry bar, Cold chisels, socket set, Zip ties, epoxy, Wire cutters, volt tester, knife, Brass drift, duct tape, electrical tape etc. (Recommended toolbox: Dewalt Tstak)
2. Winch
It's one of the most valuable tools for offroading. It's a great recovery tool. If your vehicle got stuck in sand, mud, water or any other obstacles, it will pull your vehicle out of sticky situations.
There are different types of winch such as an electric winch, hydraulic winch, capstan winch etc. Before buying a winch, you must learn about their different types.
If you don't have a winch yet, then you can get one from any of these mentioned below:
3. Tire Recovery Kit
Before heading off-road, equip your vehicle with proper off-road tires. Instead of your vehicle having heavy-duty tire, it can be penetrated by nail at any time.
Fortunately, you can easily fix this with the right tire plug kit. So, don't forget to pack a proper tire repair kit. You can buy one from the local market or any online shop. (Recommended Kit: Smittybilt 2733)
4. Snatch Block
If you're going to use your winch for vehicle recovery, you must have a snatch block. This recovery tool doubles winch power. (Recommended Snatch Block: Smittybilt / Warn)
5. Recovery Straps
Recovery straps are required by most off-road clubs and local governments. You can use it in place of winch if there is another vehicle near you. If there is no other vehicle on-site, you can still do your recovery work by the help of tree saver tow strap.
In some cases, it's too risky to use a tree to unstuck a vehicle without a strap. A Tree saver tow strap saves trees from damage. (Recommended Tree Saver Strap: Rhino)
6. Air Compressor
We all know that airing down is the easiest way to add traction off-road. But you need to be able to air up to drive on the road. A good air compressor allows you to do this relatively quickly.
Get one that connects to your vehicle's battery with alligator clips. You can check my off road air compressor list if you don't know which one will be better for you.
7. Hi-Lift Jack
This tool is specially built for off-road use. You must keep this tool in your vehicle in times of offroading. You can use it for doing emergency repairs on the road, changing vehicle tires, winching etc. (Recommended Jack: Hi-Lift)
8. Shovel
If your vehicle gets stuck, you may need to use a shovel to dig out the vehicle. This collapsible lifeline aluminum shovel is a good option.
9. Work Gloves
Gloves are one of the neglected tools that most people don't think of when heading out for offroading. But the gloves are very useful. Whether you're pulling winch line or putting tension in a recovery strap, this will keep your hands protected. (Recommended Glove: Warn 88895)
10. Backup Gas
Bringing backup gas with your vehicle is very important. Because you might have to stay longer than you need or any other unexpected things can happen. You'll need a good gas can for this.
11. Fire Extinguisher
Don't forget to keep a fire extinguisher in your vehicle. This will keep you and your vehicle safe from serious accidents.
Also, fire extinguishers are required by most offroad clubs. Because nobody wants an offroad adventure to turn into a serious forest fire. (Recommended Fire Extinguisher: Kidde F110 & Tenyu Fire Ball)
12. Duct Tape and Zip Ties
If you've duct tape and zip ties, you can easily fix a broken part temporarily.
13. Flashlight
When you need to change your vehicle's tire or repair any problematic parts in night, you will highly need a rechargeable flashlight. This will also help you to find any tools at night. Buy one that is waterproof and comes with a longer warranty. (Recommended: GearLight S1000)
14. Maps & Gps
Take a good quality GPS system along with a compass and a map. You'll need it when you're out of internet coverage. (Recommended GPS System: Garmin Drive)
15. Food & Water
When offroading, these are very important things you can have with you. Your body and mind need to be functioning properly while off-roading so eat enough food and drink water throughout the day
16. First Aid Kit
Offroading is a risky activity. Injuries can happen at any time. Most of the injuries are minor but sometimes they can be major.
While offroading, you're far away from medical facilities. Keep a first aid kit you so that you can take primary treatment until you reach any hospital. (Recommended kit: Surviveware)
These are the most important off road must haves that came to my mind. If you think I've missed any important off-road gear that should be on this list, then inform me via the comment section. I will add this off roading essentials to my list.
Also Read: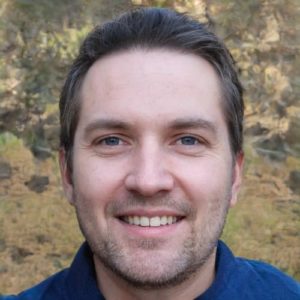 I'm Daniel Galbreath, founder of OffRoadersWorld.
I spend my spare time writing on this website, OffRoaders World. I share my thoughts and reviews on different types of gears, share tips sometimes. This website is specially created and regularly updated basically to help other folks like me when I started to solve the various problems they face, specially when they go off-roading.