Last Updated on July 24, 2021
The best winch under 500
If you are looking for a winch under $500 and you don't have the time to shop around then just go for this one. At this price range, its performance and build quality are unparalleled.

Nobody likes going off-roading with the worry of being stuck in the mud forever. That's why a good winch is always necessary. It will be like your Noah's ark amidst a crazy flood.
On the other hand, everyone usually tends to incline towards comparatively cheaper products, but they should be worth the price. That's why we've explored the market and found the best winch under 500 for you. Check it out below!
Best Winch Under 500
Finding the most efficient winch at affordable prices is an arduous search and also time-consuming. However, worry not as we've done all the hard work! Sit back and check out the best winches below:
Smittybilt GEN 2 XRC Winch – Top Pick
The Smittybilt XRC winch is a 97495 model with a moderate weight capacity of 9500 lbs. It gives a power supply of 6.6 hp, making it the most powerful among all the winches we will review next. In addition, to provide a smooth pull, the winch comes with 93.5 ft long wire ropes.
While the solenoid valves of this winch have state-of-the-art 500 AMP power, the planetary gear system gives support in three stages. On purchase, the winch kit comes with all the wiring required for installation, and you might want to stick to them because the brand recommends doing so for best use.
Moreover, the winch has a pretty average size of 22.3″ x 5.4″ x 9.4″ (L x W x H).
This XRC winch comes with a power in and out of the system for motor function but unfortunately does not have a wireless remote control. Now, that is a bummer because most of the advanced winches nowadays have a wireless remote control due to the comfort in its use.
Although the company claims for the solenoid valves to be waterproof, our research has discovered that many customers have faced the opposite. The winch crashes if you put it underwater for even 5 minutes. Customers have also addressed that the controller is not up to the standards as it malfunctions super easily.
Overall, this winch gives a moderate performance, but when under heavy use, it might break down. Best used in light jeeps and ATVs.
Pros
Good for light use
Has an up to the mark gear train
Wiring supplied
Lightweight and weighs 78lbs
State of the art solenoid valves
Cons
No remote control
Not waterproof as claimed
X-BULL 12V Synthetic Rope Winch-13000 lb. Load Capacity
First released in 2016, the X-bull 12V winch is still ahead of the time with its amazingly useful features. Made with fully waterproof IP67 material, this orange beast comes with 13000lbs load capacity – so whether an SUV or a jeep, it can take it all.
Although its motors are slightly less powerful than the Smittybelt winch (6.0 hp), it still shows high efficiency with its heavy-duty sealed contractor. The dimensions of the winch are 24″ x 11″, and the 80 ft wires are made of high-quality synthetic rope.
For this one as well, the planetary gear system comes in three stages to ensure faster linear speed under maximum duty. Its height efficiency is 7 ft per minute for a full load. Moreover, 500AMP solenoid valves accompany this winch to flow current at a high rate.
Oh, and did we forgot to mention the best part? No more pressing the switch sitting in your vehicle as the 12V X-bull winch comes with a wireless remote control that covers a range of 20 m radius!
Though, one bad thing about this winch would be its unclear and confusing installation guide. Hence, we recommend you do some research on how to assemble the winch beforehand.
Nevertheless, the X-bull winch is a great purchase if you're going off-roading on sandy tracks or steep hills. Furthermore, it does great work under the price, so you shouldn't hesitate to get this winch for your truck, SUV, ATV or two-door jeep.
Pros
Efficiently working remote control
Strong wires made with synthetic rope
Waterproof
Automatic load holding
High load capacity
Cons
Confusing installation instructions
Overheats quickly
Also Read: Best 10000 lb Winch To Buy
Superwinch 1125220 Terra 25 2500lb Winch with Roller Fairlead and More
With a much greater load capacity, the Terra 25 winch (dimensions: 13.19 x 4.49 x 4.8 inches) comes with a 4-way roller fairlead. Its motors are 1.3hp with an amp rate of a maximum of 162 amps, which is comparatively lower than the previous products. That means your winch will overheat quickly and might not run for a long time.
But the great thing about this winch is its load-holding power and dynamic brakes. The extra-wide three-stage planetary system gears are fully made of steel with a gear ratio of 140:1. In addition, the maximum line speed under 2500lbs is about 9.5 m which is a great value for that much load.
Moreover, the steel wire ropes are 50 ft long whereas, the solenoid valves are weather-sealed and have circuit breakers adjusted internally. The weight of the Superwinch is 18lb, and it comes with a free spooling clutch that includes cam action. Moreover, the manufacturer will provide a handheld remote, whereas wireless remotes are optional.
Like every piece of equipment on planet earth, this winch also has its own imperfections. Some customers have reviewed that the wires kink and rust easily, which is a bummer. The solenoid seems to malfunction sometimes as well. In that case, customer service should be contacted immediately.
Pros
Assembling is easy
Comes with dynamic brakes
Small size helps fit it in any vehicle
Extremely large load capacity
Features a 4-way roller fairlead
Cons
Overheats fast
Rusting of wire
WARN 101030 VRX 35-S Powersports Winch
The Powersports winch by Warn has a 3500lbs load capacity which is amazing for small to mid-range ATV and UTVs. Synthetic rope is used to make the 50ft long wires, and hawse fairleads are installed to roll them out.
Fun fact, this winch is fully constructed with metals, including zinc plating on the hooks. In addition to that, the winch body is coated with a black powder finish to avoid corrosion. Muddy water is no issue with the Powersports winch as full waterproof sealing protects it.
More so, the three-stage planetary gear system, which is also fully constructed with metal, will ensure you a smooth and safe ride. In case you face an obstacle, the load-holding mechanical brakes will always be there to rescue you.
In addition, the winch dimensions are 12.2″ x 17.32″ x 5.91″, which makes it pretty small in size and easy to fit.
The winch kit comes fully equipped with all the wiring, solenoids, and switch required. Coming to the switch, the Warn Powersports winch has a rocker switch that is also handlebar mounted. Even though it is pretty backdated, the silver lining is that the remote does the work!
One more good thing about the Warn winch is that it barely makes any noise while working. Minimal sound is a good thing because you go off-roading to enjoy the beauty of nature. You don't want to go in there and wake up the wild boars with noise pollution, do you?
Pros
Quiet operation
Large load capacity
No corrosion
Small size
Waterproof
Cons
Wires are too short
No wireless remote control
Champion 3000-lb. ATV/UTV Winch Kit
The Champion winch kit is specially designed for ATVs and UTVs with a 3000lbs load capacity. Its motor supply is crafted with a permanent magnet and a power supply of about 1.3hp.
Moreover, the super-duty galvanized steel wires are about 49 ft long, with a clevis hook attached on one end. To save them from damage, the cables are instilled through standard 4-way roller fairleads.
For smooth control when winching, the three-stage planetary gear system offers a free stooling clutch. Furthermore, a handlebar-mounted remote control is provided to control your ATV better. The gear ratio is about 171:1, and with a full load, the winch has a line speed of 4.3ft per minute.
Even though the line speed is not very high in comparison, the winch still holds fully equipped dynamic brakes to help you prevent speeding. But this Champion winch is not waterproof, so make sure you don't submerge it in water. It also should be fully covered while not in use to avoid getting wet in the rain.
Because of its limited power capacity, it is recommended that you don't use this winch for too long (more than half an hour). Overworking it will heat the motor and burn it. Other than that, it gives excellent service. Also, to be noted, the dimensions of the winch are 12 x 4 x 4.25 inches.
Pros
Efficient braking system
Fairleads create durability in wires
Smooth operation for small errands
Good quality wires
Color-coded wires to help in installation
Cons
Remote buttons too hard to press
Noisy
Verdict
Well, choosing the best winch under 500 from all these amazing choices was harder than ever. But we think the one that seems totally worth the price is the X-BULL 12V Synthetic Rope Winch! With its strong synthetic wires and great motor power, the x bull winch will do all the loading work easily.
Furthermore, not to mention the gears that will give you a smooth ride when in action. You can tow a car, lift it up or take your jeep on an adventure; this winch is ready for everything!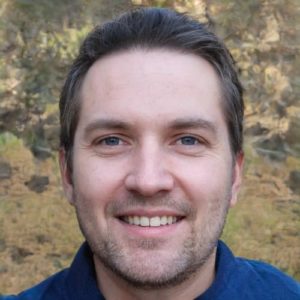 I'm Daniel Galbreath, founder of OffRoadersWorld.
I spend my spare time writing on this website, OffRoaders World. I share my thoughts and reviews on different types of gears, share tips sometimes. This website is specially created and regularly updated basically to help other folks like me when I started to solve the various problems they face, specially when they go off-roading.