Last Updated on June 30, 2021
Whenever you are talking about a device that can be used for pulling, raising or lifting. The name that will come into your mind is a winch. The winch is used for the pulling or lifting purpose of your vehicle. If your vehicle gets stuck, then a winch can help you out from this unexpected situation. So, you can understand that there is no need to tell the importance of a winch.
However, you will find a lot of winches in the market that come in different models for satisfying different purposes. Some are for rough terrain and some are installed in trailers.
In order to use the winch, you need to install it first. Installing the winch on your trailer can be a bit difficult. In fact, you have to install the winch on your trailers first and then connect them with the power source and some other things need to be done.
Well, the entire process may seem to you a bit difficult. No worries. I am here to help you out with my guide. In this article, I will talk about the ways of wiring a winch on your trailer. The entire process may ask you for some time. Be patient and follow me carefully.
Safety guidelines:
However, before moving into the core section, you need to go through some basic safety guidelines. You must have to follow them as you will be handling electrical connections and wires. So, invest some time for your safety.
At first, your working area must be neat and clean. There should not be any kind of obstacles that can create problems like slipping.
Don't forget to wear a pair of safety hand gloves. Generally, the winches are heavy objects and they can weigh thousands of pounds. Without it, your winch cable may hold splinters on them which is made from metal. So, you can understand that the importance of hand gloves has no bounds. You are going to deal with electrical wirings, so always try to keep your hand safe from electricity.
Always follow the cautions you will find on your winch instruction manual. Otherwise, you may get an electric shock due to a lack of awareness.
It is always recommended to put off items that can get caught in winch moving parts like watches and jewelry.
Wiring a Winch to the Trailer
After going through all the safety guidelines, now you can get started with your actual task that is wiring your winch on your trailer. Whatever there are two methods following which you can connect your winch and winch battery. I will talk about both of the methods.
Method-1: Using cars battery as the winch power source
You need to follow this method if your winch is connected with your car battery directly for its power source.
The backside of your car:
At first, you have to find a suitable place in the backside of your vehicle for installing the quick disconnect. This quick disconnect is necessary if you wish to attach quickly or detach the wires connecting the vehicle to your trailer winch.
Then, you have to install the negative wire which is usually black and comes from the quick disconnect to a clean and metal surface on the frame of your vehicle. After that, you need to run the wire to the battery of your vehicle from the quick disconnect. While doing this, you should avoid the area where your wires may get hot.
Below the hood:
Connect the red wire which means the positive one to the positive post on your vehicle's battery from the rear of your vehicle. After that, ground the battery to a clean and metal surface on the frame of your vehicle by using a separate, negative wire with eyelets at each end.
On the winch:
Simply attach both the positive and negative wire to the positive and negative post accordingly on your winch. Then, simply run another end of two wires, ending with a quick disconnect to the coupler of your trailer for use.
Finally, connect your vehicle's quick disconnect with the trailer's quick disconnect for getting your winch power.
Method-2: Using the power source of your winch
You have to follow the second method if your winch has its own power source. It is better to go for this method if you use your winch very often. The benefit of following this method is it does not drain the battery of your vehicle.
At first, choose a suitable place to mount a battery for the powerhouse of your winch. Remember that you have to cover the battery and wirings for protecting them from the elements. Then, you need to attach the ground leads and power to the correct posts on your winch.
After that, run the power and ground wires to the trailer-mounted battery. Finally, attach both positive and negative wires to the positive and negative posts of the winch accordingly.
Conclusion
This is the end of this guide. Have you any questions regarding installing a winch on a trailer or do you have anything to add? Let me know via the comment section.
Recommended Posts: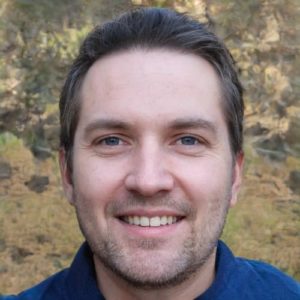 I'm Daniel Galbreath, founder of OffRoadersWorld.
I spend my spare time writing on this website, OffRoaders World. I share my thoughts and reviews on different types of gears, share tips sometimes. This website is specially created and regularly updated basically to help other folks like me when I started to solve the various problems they face, specially when they go off-roading.