Last Updated on June 30, 2021
The winch is considered one of the best companions for any vehicle owner. If you own a vehicle, then you should have a winch. Because whenever you are going out, you never know what is waiting for you ahead. Your vehicle may get stuck in mud or snow whatever.
You are not likely to find anyone always for helping you out in this kind of situation. You have to get out of the trap at any cost. That time, a winch is the piece of equipment that can benefit you the most.
In general, the winch is used for pulling purposes. If your vehicle gets stuck, you can use the winch to recover your vehicle. So, you may already realize that the importance of a winch is immense.
However, In this article, I will be talking about the importance of a winch. Actually why you need a winch. So, let's dive into the core section.
Top Reasons Why A Winch Is Necessary
When Your Vehicle Gets Stuck
The strongest argument why you badly need a winch is for pulling your vehicle once it gets stuck in any rough condition like muddy or snowy conditions. While driving on tough terrain, it may happen that you need to encounter yourself with the terrain. Your vehicle may get stuck. In this kind of situation, pulling your vehicle with the help of a tow and strap is not always a good idea. Even the situation may get worse and it can be the reason behind the damage to your vehicle.
However, in this kind of odd situation, a winch will work as the best. The winch is designed in such a way you will find it very handy. You can control the pulling motion easily using a winch, whereas it was not possible to use a tow bar and strap. Using a winch for recovering will not cause any damage to your vehicle.
Without it, you will find lots of winch in the market that comes with a wireless remote controller for your safety. You will be able to continue your winching operation from a safe distance. The last word, the winch will make your job done that is recovering your vehicle along with ensuring both your and your vehicle's safety.
Versatility
The winch that is receiver-mounted offers a lot of advantages as it can be used along with other types of winch available on the market. There are so many portable winches you will find in the market. You will be able to mount these winches upon any 2-inch receiver and it will satisfy multiple purposes.
You may know that the hand winch is a piece of heavy-duty equipment. You can use the hand winch for recovering your vehicle. On the other hand, there are a ton of electric winch that will do the same job for you. The electric winch is operated from the battery of your vehicle. These types of winch are expedient and they can get your work done along with ensuring your safety. You will be able to operate the winch from the inside of your vehicle.
However, before going to purchase a winch, you need to consider some crucial factors. You have to take your vehicle type and the intended use of the winch into your consideration. Some people will suggest you go for the portable one as it thinks about your safety most. You can take help from an expert telling him about your whole condition.
After getting the winch, while installation you have to make sure that your winch does not any harm to the suspension kits of your vehicle.
I would like to inform you that, I've reviewed different types of winches. I have mentioned them below to help you pick the right one:
Operating From Different Angels:
Well, another interesting fact about your winch is that it allows you to pull your vehicle from multiple angles. While recovering your vehicle with a strap it was not possible. With the help of a winch, you can pull your vehicles at 90-degrees or even steeper angles. You will be needing a snatch block in this case though.
Without it, it may not be possible always to reach the rear or front of your vehicle for deploying the strap due to tough conditions. In this kind of critical condition, the only option you can go for is pulling your vehicle at an angle. A winch will do it for you.
Apart from that, it may happen that your vehicle may fall off a steep track, that times a tree strap, winch and pulley can recover your vehicle only. Without the help of a winch, it is almost impossible recovering your vehicle from insecure locations.
Hardcore Driving
There is nothing much to talk about the hardcore terrain. You cant expect the situation always. You may need to drive your vehicle on hardcore terrain. The possibility of getting stuck is also much higher. The winch may assist you to scale big obstacles such as tree stumps or boulders earlier your vehicle gets stuck in the midway. You can try whether you can go over the obstacle or not.
However, if it is not possible, then you may try to winch rapidly yourself over it. In this kind of situation if you get stuck between the obstacle and you don't have a winch, then you can't expect anything good. That's why whenever you are driving your vehicles or off-roading in a harder trail, you must take a winch with you so that you don't need to face any awkward situation.
After all, if you determine to go off-road, then the chance of being stuck is very high. You may not be able to recover your vehicle instantly, especially if there is no one to help you out. Several factors like snow, sand, mud, rock and poor terrain can work behind getting stuck.
Again, Pulling your vehicle with a tow bar and strap is not always a good idea as there are some major problems. They may help you in some conditions. But they can't be used as the substitute of a winch always. A winch will benefit you the most when you get stuck. So, the importance of having a winch is immense. It is highly recommended to go for a winch.
If you have enough budget and don't want to compromise with quality, then you can get winch from the leading brand WARN. Some of the top winch series of Warn are mentioned below: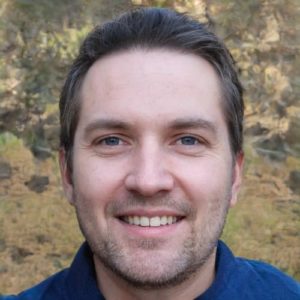 I'm Daniel Galbreath, founder of OffRoadersWorld.
I spend my spare time writing on this website, OffRoaders World. I share my thoughts and reviews on different types of gears, share tips sometimes. This website is specially created and regularly updated basically to help other folks like me when I started to solve the various problems they face, specially when they go off-roading.