Last Updated on June 6, 2021
If you are an off roader, then winch is one of the most important accessories you should buy. You can easily unstuck yourself when you have a winch mounted on your vehicle.
It's easy to get confused about which winch you should get for yourself. So today we will get to know some of the best electric winches of one of the known manufacturers called Roadstar.
Also Read:
Roadstar Winch Review
1. Roadstar Electric Winch 13000 lbs Recovery Winch Review
Specifications
13000 lbs pulling capacity
6.6 horsepower motor
26 meters synthetic rope
3 stage planetary gear
218.4:1 gear ratio
Wired + wireless remote control
This winch from Roadstar comes with an amazing 13000lbs pulling capacity. Along with the massive pulling force, this winch has 6.6hp series wound motor that generates enough power to pull cars, trucks, SUVs etc.
The 3 stage planetary gear ensures the winch has very fast line speed. This winch comes with 26 meters of aviation-grade synthetic rope which is lighter, safer, and stronger and a hawse Fairlead to guide the rope onto the drum evenly.
Besides, this unit comes with 2 wireless and 1 wired remote controller. You can operate it from a maximum distance of 25m to 30m using the wireless remote control.
All of the accessories are made of steel, making it sturdy and durable. This winch also offers automatic braking system that will lock the wire rope and stop pulling. No need to concern yourself of water damage as the winch is waterproof.
Pros
13,000 lbs pulling capacity
Substantially long rope
Easy to install
Wired + Wireless remote control
Automatic braking in the drum
Waterproof
Cons
Battery isn't included in the package
2. Roadstar Electric  12500lbs Recovery Winch Review
Specifications
12,500 lbs pulling capacity
6.7 horsepower motor
28 meters steel cable
3 Stage Planetary gear
265:1 gear ratio
Wired+wireless remote control
The second winch we will be reviewing today is another high capacity winch similar to the previous one. This winch comes with massive 125000 lbs pulling capacity. The 6.7hp motor generates a lot of power along with efficient 3 stage planetary gear makes sure the line pull is fast enough.
If you are a fan of steel cable, then you will love the 28 meters long braided steel cable that comes with it. This winch features a 4 way roller fairlead that guides the rope in the drum evenly.
Moreover, this winch features a corded remote controller with power in and power out functions and 2 wireless remote controllers. It also has a sliding ring gear clutch and free spooling feature that allows the steel cable to be pulled out without the help of electric power.
This strut-mounted robust winch is made of stainless steel and is very durable. This winch is a great buy for your truck, SUV or Jeep.
Pros
Can pull up to 12,500 lbs
Comes with a 4 way roller fairlead to guide the rope
Good length of cable
Free spooling clutch
Comes with both wired and wireless remote control
Waterproof
Great value for money
Cons
The battery is not included in package
3. Roadstar Classic 3000lbs  Recovery Winch Review
Specifications
3000 lbs pulling capacity
1.4 hp motor
13.5 meter steel cable
153:1 gear ratio
The last winch we will write about is a smaller and more compact winch on this list. It is manufactured for lightweight vehicles in mind. This winch has 3000lbs pulling capacity and can lift vertically too.
Power generation is provided by a modest 1.4 hp permanent magnet motor. It has differential planetary gear which won't provide as fast line speed as 3 stage planetary gears.
Like the previous Roadstar winches we mentioned, this one also comes with an automatic braking system. You will also get a corded and cordless remote controller. The corded remote has power in and out functions.
Furthermore, this winch features 13.5 meters long aviation-grade wire rope and roller fairlead. This winch is cheaper compared to other winches of the same features
Pros
All copper motor for better cool down
Can pull vertically
Has both wired and wireless remote control
Cons
The motor isn't very powerful.
Short cable length
About The Brand Roadstar
Since opening in 2001, Roadstar has been selling quality tires, batteries, car accessories, wheels, and winches. It's one of the known names in the automotive industry.
Verdict on Roadstar Winch
Among the 3 winches we've reviewed, the first one is better in terms of pulling capacity and overall weight but if you want to opt for wired cable, 2nd one is a decent option too as it's not far off from the first one in terms of capability. The third one is a relatively cheap winch for your lightweight SUV.
You might also like to read my reviews of top rated hiltex winches.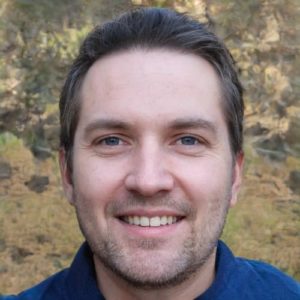 I'm Daniel Galbreath, founder of OffRoadersWorld.
I spend my spare time writing on this website, OffRoaders World. I share my thoughts and reviews on different types of gears, share tips sometimes. This website is specially created and regularly updated basically to help other folks like me when I started to solve the various problems they face, specially when they go off-roading.