Last Updated on June 6, 2021
Winches are being used by humans for ages unknown. The winches that are used today are robust, versatile, and have enormous pulling power.
Irrespective of the type, they are designed to serve their fundamental purpose. Runva winch is one such device that delivers good performance.
As Runva offers multiple ranges of winches, let's look at the top 5 Runva winch reviews. This comprehensive review guide will help in selecting a suitable winch to meet your requirements.
Popular Articles:
Top 5 Runva Winch Review
1. Runva 11XP-S 12V 4X4 Off-Road Winch Review
The first product in our list is a 4X4 series winch from Runva. It is ideal for the off-road adventurers who venture at far ends of the world. With that said, it is a powerful winch with a maximum pulling power of 11,000-pound or 4990-Kgs.
Furthermore, the winch has a powerful 6.5 HP motor with a single line pull. Moreover, it has a free spooling clutch and planetary gear system. The gear ratio 228:1 categorizes it to a low-profile gear.
The synthetic rope of the winch is made with superior material known as Dyneema. Its hawse fairlead mechanism allows you free spooling even under heavy load. The length of the rope is 26.5 meters (nearly 87-feet). To protect the winch from damage, the entire unit has a synthetic rubber coating known as neoprene. For safer operation, the winch has an automatic ratchet holding system instead of a braking system.
You will get a wireless remote control with which you can keep your safe distance. But the remote is both hit and miss. It is mediocre and sometimes misses the signals. You can always buy additional remote control from third parties in the market.
Runva 11XP-S has IP67 weather resistance, and you can use it in any weather condition. Some winches which do have IP67 certification fail to perform when submerged in water. Runva is an exception to this as it can function in one-meter deep water situations.
Even the 600Amp solenoid is waterproof, and you will find no difficulties in its performance in wet conditions. Another perk with the winch is the presence of an override-isolating switch. With the help of this switch, you can bypass the power from the source to the load, thereby reducing the pressure on the winch itself.
Runva 11XP-S winch is probably one of the best winches out there in the market. There are some minor flaws, and they are ignorable. It is a perfect companion for most professional or hardcore users.
Pros
Massive pulling power (11,000 pound)
IP67 water resistance
Neoprene coating
Hawse fairlead mechanism
Free spooling clutch
An automatic ratchet holding system
Wireless remote
Override isolating switch
Cons
The wireless remote control is very cheap
Poor packaging
Instructions are not easy to follow
2. Runva Hydraulic 10HX Winch Review
If you are looking for a winch that will work for you in any situation such as mud, snow, and even water, then you should look into Runva hydraulic 10HX winch. This winch is unique in its mode of operation. It functions in both ways, in and out.
This winch is a hydraulic winch, which means it works with the help of fluid mechanics. Its oil flow is 50 L/min and has 50ml/r motor displacement. The motor has low oil flow for stable functioning. The pressure at which the winch operates is 12.5 megapascals (MPa).
Additionally, this winch has a massive 10,000 pounds pulling power. The winch has IP67 weather resistance and is entirely made of steel, both inside and outside. Its entire steel construction makes it a durable hydraulic winch.
Runva 10HX hydraulic winch has a 20 m (65.5 foot) galvanized steel cable with a diameter of 3/8 inches (9.2 mm). For smooth spooling, it has a free spooling clutch. It has a three-stage planetary gear system with a gear ratio of 28:1.
Its automatic screw cone braking system enables secure handling while pulling heavy loads. A tow truck bracket mounting kit and a 16,000-pound pulley block are two accessories included in the package.
Unfortunately, there is no lead or wireless remote control for operating the winch. Make sure you take all the necessary precautions since you work in the vicinity of heavy loads.
The best hydraulic winch I have ever used. It is durable and can withstand extreme conditions.
Pros
10,000-pound pulling hydraulic winch
IP67 resistance with the usage of steel inside and outside
Two-Way direction function
Automatic screw cone braking system
A three-stage planetary gear system
Low flow oil motor
Includes a tow truck bracket mounting kit and 16,000-pound pulley block as accessories
Cons
No remote control included
The hydraulic motor can be loud and noisy to some users
There can be oil leaks under heavy load
3. Runva 9.5 Xs 9500 12V Recovery Winch Review
The Runva 9.5 Xs winch is electric, and it is also known as Rock Crawler winch. With a rated line pull of 9500-pound, the Runva rock crawler winch is one of the best recovery winches available out there in the market.
Like the Runva hydraulic 10HX, this winch also works in both directions, i.e., in and out. The winch is powered by a 12V series wound motor with 4.6kW or 5.8 HP.
It has a synthetic rope made of Dyneema and is 14 meters long with a 9mm diameter. The three-stage planetary gear system has a gear ratio of 230:1.
Both the interior and exterior of the winch is made of steel. It is 100% waterproof, and you can use it in almost all-weather conditions. It's exceptionally watertight, and heavy-duty internal seals prevent water damage.
For smoother operation, it has a free spooling clutch. For safety, the winch has an automatic screw cone braking system, which will stop the spooling whenever required. Its compact rock crawl design is made to reach tight spaces.
The Runva, rock crawler winch, can be operated with the help of a 3.7m lead remote control. There is a wireless remote option, too, but Runva is famous for its cheap wireless remote controls. You will feel the need to buy another wireless remote from a third-party vendor.
With the ability to pull as nearly as 10,000 pounds, this winch makes the best companion for hardcore users who venture in muddy terrains. If your vehicle gets stuck, this winch will flawlessly get you out of the fuss.
Pros
Rock crawler design to reach tight spaces
Fully waterproof
Heavy-Duty and tight internal water seals
Automatic screw cone braking system
Three-Stage planetary gear
Presence of lead and wireless remote controls
Cons
Like all other Runva winches, this one has a cheap remote control
No fairlead mechanism
Length of the rope might be smaller for few users
Let's watch this winch in action!
4. Runva 4500 lbs. 12V Winch Review – For ATV/UTV
Designed for your All-Terrain Vehicles (ATV) and Utility Terrain Vehicles (UTV), the Runva 4500 lbs 12V electric winch is the best in this class. This winch has a rated line pull of 4500 pounds, and can easily pull any terrain vehicle if it gets stuck in muddy situations.
It is designed for performance, ruggedness, power, and ultimate torque. The winch has a 12V permanent magnet motor with a power of 3.6 HP or 2.6kW. At the maximum load of 4500-pound, the motor draws 220 Amps power and has a line speed of 4.59-feet per minute.
For free spooling, it has a four-way fairlead mechanism. The winch has 15.8 meters (52-feet) galvanized steel cable. You cannot switch this cable with a synthetic rope.
Runva has a fair amount of interest in manufacturing the winches which operate in both directions, and the ATV/UTV winch is no exception for this. You can pull in and out based upon the situation or your requirements.
It has an automatic braking action that will stop the spooling whenever there is an excess load. The three-stage planetary gear system has a gear ratio of 166:1. This winch is suitable for towing purposes too.
Other accessories include ¼ inch hook, base plate, and direct controller with fires. The controller with cables acts as a remote control. Don't know Runva didn't mention it as a lead remote control.
This winch is best suitable for those who use their ATVs and UTVs frequently in muddy terrains. It has all the premium features that a heavy-duty winch has, and it works at its best.
Pros
Best Runva winch for ATV and UTV
4500-pound pulling power
Four-Way fairlead mechanism
A three-stage planetary gear system
Permanent magnetic motor
Additional accessories included
Cons
Even though the winch can withstand splashes of mud or water, it is not entirely waterproof
5. Runva 2500 lbs 12V Winch Review – For ATV/UTV
The final product on my list is the Runva 2500 lbs 12V electric ATV and UTV winch. It is similar to the 4500 lbs variant terrain vehicle with all the same features except the fact that it has lesser pulling power.
Also, the permanent magnet motor of the winch has 2.6 HP power and can pull up to 2500-pound load. At its maximum capacity, the motor draws 90 Amps power and has 3.31-feet per minute line speed. When there is no load or zero pound load, the motor draw is 15 Amps and has a line speed of 10.5-feet per minute.
The winch has a 46-feet galvanized steel cable with a diameter of 3/16-inches. Although you cannot switch the steel cable with a synthetic rope, the company offers another variant which has a synthetic line. It means that you need to buy a different winch if you want to use a synthetic rope, a minor flaw.
For smooth spooling, it has a four-way fairlead mechanism. Like most of the Runva winches, this winch will also function in both ways; in and out. Automatic braking action will ensure safety while using the winch.
Similar to its elder brother (4500 lbs winch), this winch also has accessories such as ¼ inch hook with strap, pulley, direct controller cables, and base plate. You can operate the winch from a safer distance with the help of the controller.
For occasional use or users with a limited budget, Runva 2500 is the best for you. It is not as expensive as others and can perform almost all day-to-day tasks.
Pros
2500-pound pulling power
Permanent magnetic motor
Four-Way fairlead mechanism
Strong galvanized steel cable
Works in both directions
Controller with cables
Cons
No IP67 rating
Useful for occasional use only
Conclusion
Runva delivers superior quality winches, and without a doubt, they have features that most of its competitors lack. The ability to function in two directions and complete waterproof devices keeps these winches top of many.
You will get the best in class performance not only because of their quality and features but also their different series of winches, which can be used in various applications.
About The Brand Runva
Hailing from Australia, Runva is in the winch manufacturing industry for over two decades (20 years). There is no compromise in their product quality and durability. These winches are tested and trusted by a vast number of users throughout the world.
Some manufacturing companies buy Chinese winches, rebrand them, and sell at higher prices. Runva does not take such mediocre jobs since they manufacture their products.
Runva's wide range of products is manufactured under strict quality controls. Their products have many certifications, such as ISO9001:2000, ROHS, TUV, etc.
Some of their product series include ATV winches, Compact winches, 4X4 hydraulic and electric winches, Competition series, Marine series, and Industrial series.
I hope, you may also like to read our reviews of Warn VRX & Warn Axon Winches.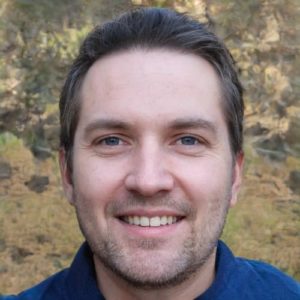 I'm Daniel Galbreath, founder of OffRoadersWorld.
I spend my spare time writing on this website, OffRoaders World. I share my thoughts and reviews on different types of gears, share tips sometimes. This website is specially created and regularly updated basically to help other folks like me when I started to solve the various problems they face, specially when they go off-roading.