Last Updated on October 5, 2021
The Superwinch Talon Series winches are true heavyweight monsters, capable of providing a pulling power up to 18,000 pounds! They were specially created in response to the high demand for extra power that the average winches cannot deliver.
With its highly durable synthetic blue rope and powerful motor, the Talon series winches will rescue even the heaviest vehicle out of the mud traps without grunting!
Related Posts:
Superwinch Talon Series Winch Review
1. Superwinch 1618200 Talon 18.0 Winch Review
The Talon 18 is perfect for doing handling vehicles with above-average weights. Go for it if you want tons of power and effectiveness in an affordable product.
The Talon 18 is a beast with a monstrous pulling capacity of 18,000 pounds! You can confidently rely on this colossus machine to recover any truck or other heavy-duty vehicles in no time!
To generate this massive pulling power, it is equipped with a strong motor. It's built to be heavy-duty, so it offers incredible durability to be able to tolerate the immense pressure. As it boasts an IP67 rating, you can rest easy knowing that it's completely waterproof!
You won't have to worry about the rope breaking either because the wire rope is pretty sturdy. It comes with a stainless-steel roller fairlead that can guide the rope faultlessly. Additionally, the unique brake design prevents any drag from the cable.
Also, the 15-feet ergonomic remote with a cord that retracts to 4' is amazing and unique. With a military-style twist lock. The LED light that comes with it will allow you to do flawless winching even after nightfall!
Pros
A massive 18,000 lbs pulling capacity
Offers safe operation through its 100% load-holding brake
Suitable for all weather thanks to the weather-sealed motor
Convenient remote control with LED light
Cons
The price could've been lower
Produces noise during operation
2. Superwinch 1612201 Talon 12.5SR Winch Review
You can safely rely on this wonderful machinery to help you out in the off-road emergencies. It's a quality product with decent features.
The ability to outperform most of the other winches with a very reasonable price tag, the Talon 12.5SR, has been a favorite among the beginners and experts alike! It sports the competency of the Talon series but made to be lighter than the previous model.
With its 12,500 pounds of rated pulling and the decent motor, it won't stutter in handling even some of the heaviest vehicles out there. It's equipped with a durable 80' synthetic rope that won't snap easily. This allows the winch to be lightweight as well.
Even if you're a beginner, you will find it quite easy to set up as it comes with a clear instruction manual along with everything you need! It's capable of keeping the mud, water, and other elements out to prevent damages.
Pros
Well-protected from mud, snow, water, and dirt
Easy to install and operate even for complete beginners
Extremely powerful with 12,500 pounds rated pulling
Super-durable synthetic rope
Cons
No wireless remote-control feature
3. Superwinch 1695200 Talon 9.5 Winch Review
Get the reliability of the Talon series from this lighter product. It is still a beast machine even with reduced pulling capacity because the rest is almost similar!
The Talon 9.5 shares a lot of similarities with the other models, designed for those who don't need the extra power but still want to stick with this series. This one offers faster winching.
It has a 9,500 pounds of pulling capacity, making it ideal for medium-weighted vehicles. The 85' wire rope is strong enough to pull without snapping under pressure. It is equipped with a decent gearbox for smooth operation.
Just like other Talon models, it comes with a 15' remote that allows controlling from a safe distance. It's also endowed with enough protection from water and other dangerous elements.
Pros
Stainless-steel roller fairlead offers steady rope guidance
The solenoid and motor are completely protected from water
Super solid construction offers amazing durability
Cons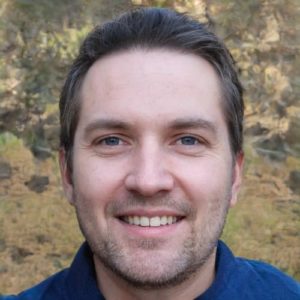 I'm Daniel Galbreath, founder of OffRoadersWorld.
I spend my spare time writing on this website, OffRoaders World. I share my thoughts and reviews on different types of gears, share tips sometimes. This website is specially created and regularly updated basically to help other folks like me when I started to solve the various problems they face, specially when they go off-roading.