Last Updated on July 10, 2021
The Thule Apex XT 4-bike hitch rack is a mid-budget family-friendly product. The functionality of carrying up to 4 bikes at the same time makes it a great load bearer. The safety measures followed by Thule and the anti-swaying feature make it a safe option for your bikes.
Pros
A lot of space will be available between bikes
Narrow and pliable ratcheting straps are easy to move
Accommodates various bike models
Anti-sway cradles
Lightweight
Tool-free installation
Cons
It takes more time to load the bikes compared to a platform rack
A top tube adapter is needed for most kids and women's bikes
Thule Apex XT Bike Hitch Rack Review At A Glance
Thule produced their first roof rack back in 1962 and they continued from there. As of now, they have many series of bike racks under their name. Thule is mostly known for its quality products and its budget-friendly price tag.
The Thule Apex XT 4 is a beautifully designed hanging hitch bike rack. It is a combination of quality and affordability. This one is meant for family use as it can easily carry 4 bikes at once. There is a lot of safety measures followed by Thule to make sure your bike stays out of harm's way.
It is easy to install and take off after every ride. Or you can just leave it hanging in your car. It fits with both 2" and 1.25" hitch receivers right out of the box. The best thing about this hitch bike rack is the amount of space between bikes it offers.
You will know more about this amazing Thule bike rack as you continue to go through this article. We will make sure you don't miss any key points about this rack. Plus, you will get to know what separates it from its competition.
Thule Apex XT Bike Hitch Rack Review
Here, we will discuss the functionality of the Thule Apex XT 4-bike hitch rack in detail. Basically, we will point out those features that make this rack a popular choice.
1# The Working Mechanism
Loading multiple bikes on a hanging rack can feel like a lot of work at times. It might feel like a puzzle sometimes as you have to adjust the bikes very close to one another.
However, when it comes to hanging racks, the Thule Apex XT Rack is the most user-friendly. There's also less risk of damage and more room between bikes.
The frame of a bike relies on rubber cradles on the rack's arms, as it does with all hanging racks. While that setup is typical, Thule's execution and design aren't. It outperforms the majority of hanging racks on the market.
You will love how easy it is to transport your bike with this rack! The ratcheting straps are thin and pliable, so you can easily push the bikes up into place. The Thule straps stay well out of the way and have never been a problem for us.
Then, the anti-sway cradles let you stabilize your bike. Although it doesn't fully remove swaying, it does drastically minimize the back and forth rocking of a bike.
Also Read: Reviews of car bike racks for hatchback
2# Frame Design and Bike Size
The Thule Apex XT, like most hanging racks, can comfortably fit 20-inch children's bikes to adult bikes. Tire width is meaningless since bikes are hanging by their frames, but frame design has a huge impact on this. With a top tube adapter, we also got a 16′′ bike to fit!
You won't face any serious issues to fit women's bikes using the top tube adapter except it will increase the cost. You might find it difficult to load small size kid's bike though.
3# Space Between Bikes
There will be 7 inches of space between bikes. Although this might not seem like much, it is when you compare it to other racks which only have 5′′ of space around bikes. When trying to fit four bikes on one rack, even a 2′′ difference will make a big difference.
4# Folding
On the Thule Apex XT, there are 2 main folding points. Simply pull the big lever on top of the bike rack to unfold or fold the rack arms. When the bike rack is mounted on your vehicle, you can lean the bike rack mast forward using a lever at the base. It's not quite as simple to hit as the top lever, but it's doable.
The Thule Apex XT rack's tilt away feature allows you to easily tilt the rack forward for rear hatch entry.
The low profile of the hanging rack is one of its best features. You'd barely notice that the rack is still on your vehicle.
5# Bike Security
A locking cable is not included with all racks. This bike rack features a single cable that stretches from the mast, coils over the top of your bikes, and finally, secures into the front of the rack. You don't have to worry about locking up when you're taking a break at any one of your favorite coffee shops with this bike rack!
6# Installation
Thule's tool-free installation style is fantastic. The installation process is so simple, not a tool or hitch pin needed! Anyone can do it by simply following the user manual.
Verdict
There are many great hanging rack options available on the market, but the Thule Apex XT 4 stands apart from the crowd as a family-friendly product. The Apex XT 4 gets our family-friendly stamp of approval thanks to its wider spacing, the ability to suit a wide variety of bike frames and sizes, outstanding quality and design, and a mid-budget price tag.
More Bike Racks Reviews: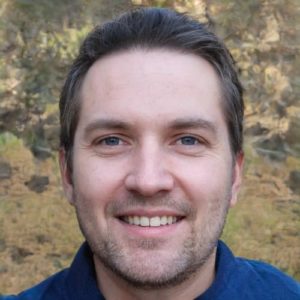 I'm Daniel Galbreath, founder of OffRoadersWorld.
I spend my spare time writing on this website, OffRoaders World. I share my thoughts and reviews on different types of gears, share tips sometimes. This website is specially created and regularly updated basically to help other folks like me when I started to solve the various problems they face, specially when they go off-roading.