Last Updated on July 24, 2021
For loggers who have a chainsaw, the chainsaw winch is a perfect companion that will further ease your work. Not that they are inexpensive compared to other heavy-duty winches, it's because they are portable, efficient, and worth every penny.
They are also light in weight and use the motor of your chainsaw to deliver an outstanding powerhouse performance. Don't get fooled that these chainsaw winches are useful only if you are a lumberjack. That's not the case.
Being a user of winches for many years, I use it in my daily routine activities such as pulling MDFs, small vehicles, medium to small rocks, and of course, tree logs.
It is important to note that the pulling capacity of a chainsaw winch depends on the power of the chainsaw.
So, make sure that you have a decent chainsaw that can handle enough pressure along with powering the winch.
Let me walk you through the best chainsaw winch that can be suitable for you transforms your chainsaw into a powerful winch.
Also Check Our Electric & Gas Powered Winch Reviews:
Best Chainsaw Winches Reviewed
1. Lewis Chainsaw Winch Model 400 MK2 Review – Most Powerful Chainsaw Winch
Key Details:
Pulling Capacity: Up to 4,000 lbs in a straight line
Pulling Capacity With Snatch Block: Up to 8,000 lbs
150 feet of 3/16″ cable with hook
Variable line Speeds: 60 to 80 ft/min
Features Universal adapter kit that fit all chainsaws
Built of rugged cast-aluminum alloy housing
Hailing from Canada, the Lewis is an excellent manufacturer of chainsaw winches. They are dedicated to producing the outstanding quality of products which will best suit all the professionals.
As stated earlier, it is made of cast aluminum alloy, which is durable and will last for years. It can withstand the harshest conditions and on almost all types of terrains. I felt that the high price set for this winch is because of its toughness.
The lewis winch 400 mk2 weighs around 38-pounds. You can anchor the winch at any place with the help of a ground anchor. You can also fix it on to a tree or vehicle with the help of a hitch mount.
I used this winch with 3 cubic inch/85 cc chainsaws (as the company recommended), and it delivered outstanding performance. My friend, a hunter, tested it to pull the carcass of a white-tailed deer, and it worked flawlessly. So, this winch can be useful for hunters, as well.
Another best thing about the chainsaw powered winch is that it requires a gas-driven chainsaw and does not rely on the power of your car battery.
The 150-feet aircraft-grade galvanized steel cable is probably the more significant asset of this winch. It can spool at the rate of 60 – 80 feet per minute.
Also, its spool locking mechanism, the handle which is used to carry the winch are made of durable and robust metal with chrome electroplating. It also has a simple chain brake system.
This winch is for those who expect performance in the harshest conditions. With highly durable metal build quality, you can expect this winch can take enough punishment and yet perform at its best. Though it is a bit expensive compared to other chainsaw winches, it is worth the money.
Pros
150-ft aircraft-grade galvanized steel rope with safety hook
The winch is made of durable aluminum alloy
Extremely strong and lightweight
Automated clutch and brake system
Universal mounting kit
Can be mounted on any chainsaw
Up to 80-feet/min line speed
Cons
Even though the winch is made of alloy to withstand rough conditions, there are plastic fittings on it which are cheap
A bit pricey
Let's watch a video of Lewis winch:
2. Powerhouse Lewis Chainsaw Winch Kit (8,000 lb capacity) XM-100 Review – Most Value For Money Chainsaw Winch
As said earlier, my friend used the Lewis 400 model to pull the carcass of the animal. The next day he bought Lewis XM-100 winch, which has the same features as the previous one.
It also looks similar and delivers much higher pulling power, and it is almost half the price of the 400 models. I was awestruck and started to think about what made the XM-100 cheaper than 400.
So, I began to dig deeper to find what made this winch cheaper, and, in that context, I have to find the flaws in it. The first thing I came across is the build quality. Although it is made of aluminum alloy, it is not as sturdy as the 400 models.
It will not last long if you subject to harsh conditions, and yeah, the awkward plastic handle makes it look cheap.
Now let me tell you the best things about this winch. It has similar features to the 400 models. You can anchor it to the ground, tree, or on a vehicle with ground anchor, cant hook, and hitch mount, respectively.
The powerhouse chainsaw winch has a 150-feet galvanized steel cable with a safety hook. To prevent uncontrolled spooling under heavy load, it uses a spring locking knob. A brake handle will add extra features to safety.
When I used this winch with a five cubic inch/85 cc chainsaw, I was able to pull as high as 8000-pounds. You can use this winch with a gas-driven saw, and there is no need for a battery. It is easy to use and transport, and weighs just 22-pounds (excluding the rope).
The Powerhouse Lewis Winch XM-100 is an excellent winch with all the features you seek. As a hardcore winch user, I would prefer a metal finishing and robust quality metal. But the absence of these features does not make this winch a weak player. It is an excellent winch with premium range features.
Pros
Made of sturdy cast aluminum alloy making it extremely durable
Ability to pull as high as 8000-pounds
Universal mounting kit
Ground anchor, hitch mount, and cant hook included
Lightweight
60 to 80 feet/minute rated line pull
Cons
Plastic carrying handle which is quite bland
The aluminum body of the winch is not durable
Verdict on Best Chainsaw Winch Review
The chainsaw winches market is scarcely populated, and you will not find any decent winches other than these two. If you are a logger or a hunter, you can use this winch for your day to day activities. They are robust and can withstand extreme punishments, especially the 400 models.
You can also use these winches to pull small to medium-sized vehicles such as SUVs, ATVs, and UTVs. Make sure you have the right chainsaw that has enough juice to power up the winch.
Lastly, If you want to get the best performance, then go for the Lewis 400 MK2 Chainsaw Winch without any second thought!
Frequently Asked Questions about Chainsaw Winch
What is a Lewis Winch?
The Lewis 400-MK2 is a powerful portable winch. It uses a chainsaw as a power head.
What are the benefits of a Chainsaw Winch?
Ans: The best part of the chainsaw winches is that you can use it in a remote area where there is no power outlet available. However, you always have the option of buying an electric portable chainsaw winch or a gas-powered one, so a chainsaw winch is a good idea only if you already own a chainsaw.
There is another case scenario though. If you need to buy a winch as well as a chainsaw, then purchasing a chainsaw winch will save you some money. Purchasing a chainsaw and a gas-powered portable winch is not very budget-friendly.
Can I use my chainsaw winch to recover vehicles?
Ans: The straight-forward answer is "Not really". Chainsaw winches are basically made for project tools and not for vehicle recovery. But there is one scenario where you can use a chainsaw winch to recover a vehicle though. That is, if your vehicle is so light that it is within the chainsaw winch's weight capacity, then you can pull that.
But that is highly unlikely. Still, that's the only way you can use your chainsaw winches to recover vehicles without damaging your winch.
How to Choose a Chainsaw Winch?
Ans: The chainsaw winch you are going to buy has to be tough & durable. Best chainsaws need to have enough pulling power for lifting a decent weight.
What are the top chainsaw winch brands?
Ans: We have already mentioned top brands in our article. Few more brands are Simpson Capstan, Husqvarna, etc.
Caring Tips for Chainsaw Winch
Unlike other winches, a winch for chainsaw requires a minimum amount of attention and maintenance. The winch runs on very basic technology. The only parts that require some maintenance are the gears.
That is because it can occasionally come to contact with oil. The gears can pick up oil when they pass through the engine sump where there will be a layer of oil already. The good news is that there is no oil pump to make things complicated.
So, there is absolutely no reason why you can't use your chainsaw winches for a lifetime.
Another great idea to keep your winch working at it's best is to check the oil level on a regular basis. You can easily check the remaining amount of oil by following some simple steps. Place your chainsaw winch on a flat surface in its normal standing position. Lose the bolt of the oil filler point and check if you can see a small trickle of oil flow.
If you don't see the oil flow, pour some oil through the filler point till it starts flowing. Then replace the sealing bolt of the filler when you are done with pouring the oil. Make sure you use the same oil that the manufacturer recommends for that particular winch.
There is a vent screw located at the top side of the gearbox housing of your chainsaw winch. You must loosen the screw before performing an operation with the winch to let the air in the gearbox escape. This is important because the generated heat by the turning gears can create enough pressure to blow a seal or gasket.
The vent must remain closed when transporting the winch so that there is no oil leaking. You can do it easily by tightening the vent screw. This will also help to prevent dust from entering the gearbox and wear it.
These are the simple routine work you should follow if you want to make sure that your chainsaw winch has a long lifetime.
Operating the Chainsaw Winch
The first thing you need to do before operating any kind of machine is to understand the mechanism and functionality of that machine. In simpler words, you need to know how that machine works. A chainsaw winch is no exception.
After knowing how it works which you can find out from the owner's manual, you can start assembling your winch. It's not always the same but most of the winch comes unassembled. The assembly of a chainsaw winch is not so hard though. Just follow the instructions given in the manual and you will set it up in no time.
After finishing the assembly part, you now have to attach it to the chainsaw body. The first thing you will need to do is remove the chainsaw bar. The mounting bolts you will be using for the chainsaw winch will probably be the same as you use for the chainsaw bar. The next step is mounting the universal adapter securely to the sprocket of the chainsaw. Your winch will be connected to the adapter and the rest is a self-explanatory process.
Your chainsaw winch is now ready to be tested in the field. Go through all the safety procedures and observe the operational considerations just to be extra sure.
Few things to remember:
The cable must be spooled in the correct way before you can start using your chainsaw winch. The cable should be attached to the spool barrel without any knots or kinks. Make sure to lay down the cable evenly when spooling the cable.
The cable should be securely connected to the provided holes and ensure that it performs a tight pull. Besides that, the cable should fit right beside the previous turn with each rotation when spooling.
Once the entire area of the barrel is covered with cable, make sure the next winding is placed right on top of the rearmost winding. Place the rest of the cable right next to one another until the cable is wounded evenly.
Make sure every part of the winch is assembled securely and it won't come loose during the operation.
You should wear leather gloves when using the chainsaw winch as the moving cable can cause some serious damage to your bare hands.
Relevant Posts: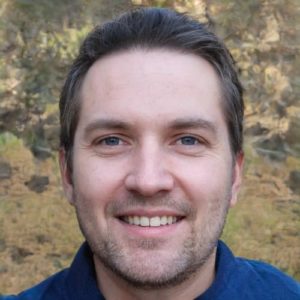 I'm Daniel Galbreath, founder of OffRoadersWorld.
I spend my spare time writing on this website, OffRoaders World. I share my thoughts and reviews on different types of gears, share tips sometimes. This website is specially created and regularly updated basically to help other folks like me when I started to solve the various problems they face, specially when they go off-roading.