Last Updated on June 7, 2021
No matter what type of vehicle you drive,  a decent winch is a must have for any off-roader. It's reassuring to know that no matter what sticky situation you are in, a winch is there to help you get out of it.
Choosing a suitable winch is another stressful task as it's natural to confuse about which one to get, in this market of numerous brands and suppliers.
To help you decide, I have reviewed some of the best winches of a major brand named Kolpin.
Kolpin Winch Comparison
Also Read:
Kolpin Winch Review
1. Kolpin Synthetic Winch (4500#) -25-9455 Review
winch comes with 4500 lbs of pulling capacity
, which is more than enough for any ATV.
It comes with a synthetic rope that is lightweight and a safer option with less chance of snapping.
It also has an ergonomic dial that allows for free spooling to clutch engagement.
This winch has color coded heavy wiring that is less likely to wear down over time. It also provides premium handlebar mount controls and mounting hardware, making the installation process easier and more efficient. The package also includes all the necessary components for installation.
Pros
Easier installation process
Premium handlebar mount controls
2. Kolpin 25-9250 Winch Review
It has 3 different pulling capacities to choose from with 2500 lbs for lightweight ATV, 3500 lbs, and 4500 lbs for moderate to heavyweight variation.
The rope provided in this winch is a 50 feet steel cable with a roller fairlead to guide it into the drum evenly. The motor generates 1.1 hp to 1.3 hp according to the pulling capacity of the version, the gear ratio of this winch is 166:1.
It also has an ergonomic dial to adjust free spooling-to-clutch engagement, making the spooling process much more efficient. The two-way brake makes it easier to operate even for beginners.
It comes with mounting hardware and color coded wire with a detailed manual to make the installation process quick and easy.
This winch features weather-resistant sealed drum which makes the winch safe to use even in severe weather conditions.  It has cast aluminum housing that cools down the winch faster so you can keep using this winch without prolonged breaks.
Pros
Faster cooldown time
Comes with a sealed motor that can be submerged in water
Mounting plate and other necessary parts needed for installation are provided
Cons
Slow line speed of higher pulling capacity variants
Verdict
Kolpin has been producing various automotive accessories for more than six decades. Undoubtedly, the major reasons for their longevity are the innovation, reliability, and quality of the products they maintain.
All of the winches I have mentioned today are well built and have great features. Also, make sure that the winch you are buying is capable of pulling 1.5 times the gross weight of your vehicle to prevent any mishap.
I hope you will find your perfect partner for off-road adventuring between these two.
Lastly, if you have any queries about kolpin winch, then drop a comment in the comment box.
People also asked…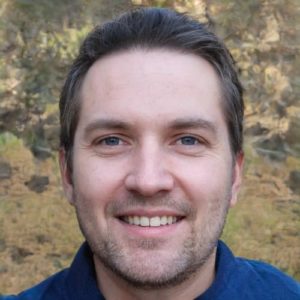 I'm Daniel Galbreath, founder of OffRoadersWorld.
I spend my spare time writing on this website, OffRoaders World. I share my thoughts and reviews on different types of gears, share tips sometimes. This website is specially created and regularly updated basically to help other folks like me when I started to solve the various problems they face, specially when they go off-roading.